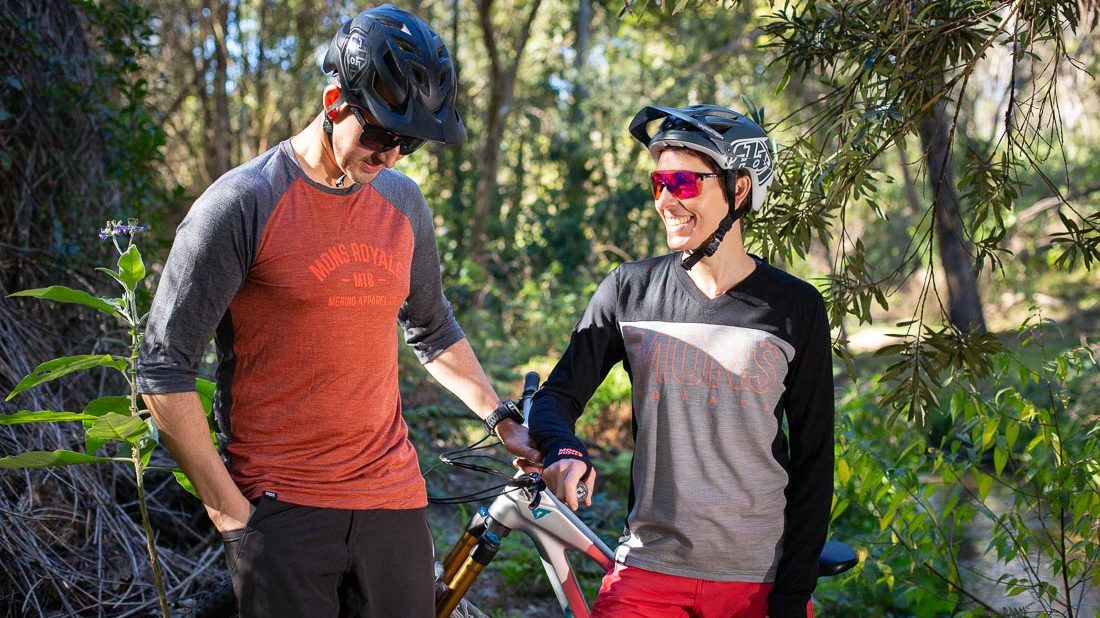 Mons Royale Vapour & Phoenix Jerseys – Apparel Review
Cut to the Chase
The Phoenix Enduro VLS and the Vapour Lite 3/4 are two high performance MTB specific jerseys that you'll want to keep wearing even when you're off the bike. With luxurious and high-tech merino fabric that can handle the rough and tumble and extreme weather climates at ease, these two jerseys will make all your other jerseys quake in fear.
Pros
Excellent breathable and wicking abilities.
Feels amazing against the skin.
Stylish design that can be worn on or off the bike.
Athletic fit with good levels of stretch.
A technical garment that appears very casual.
Cons
Can be a little pricey but you get what you pay for.
---
Mons Royale may have created the ultimate riding jerseys
The Mons Royale brand is known for its stylish and highly functional merino clothing, equally at home on or off the mountains. Merino has incredible natural abilities that go hand in hand with outdoor activities such as; hiking, trail running and mountain biking (to name just a few). Basically, anything you want to do outdoors, merino is a fantastic choice of fabric to cover yourself with. There are few brands doing it right but we think Mons Royale has nailed it.
We got the chance to run a long-term test on both the Men's Vapour Lite 3/4 and the Women's Phoenix Enduro VLS jerseys. Both exceptional jerseys with the some of the highest standards of construction and materials we've ever seen in mountain bike jerseys.
Who Are Mons Royale?
With a lack of appealing merino adventure wear clothing in the market, founders of Mons Royale decided to create their own garments, garments that they would actually want to wear. In 2009 Mons Royale exploded onto the scene with a sexy ad campaign that changed the way we now think of merino clothing, forever.
Based at the beautiful Lake Wanaka New Zealand, Mons Royale now creates merino clothing with a focus on sustainability and ethical processes. They have partnered with the ZQ Merino programme who certifies farmers are meeting the highest standards in the areas of animal welfare, environmental care, and social sustainability. Find out more about Mons Royale and their ethical practises.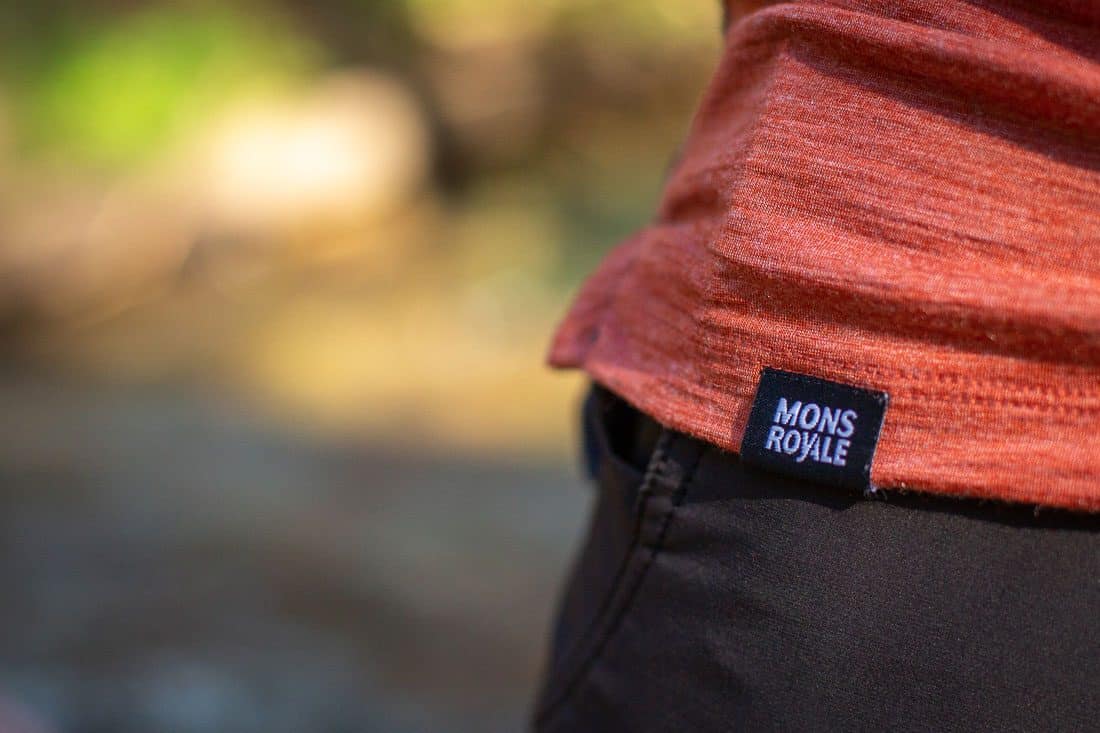 Above/Below: Mons Royale, from the bottom of the world, providing outdoor enthusiasts world-class merino apparel.
Photo: ©Richard McGibbon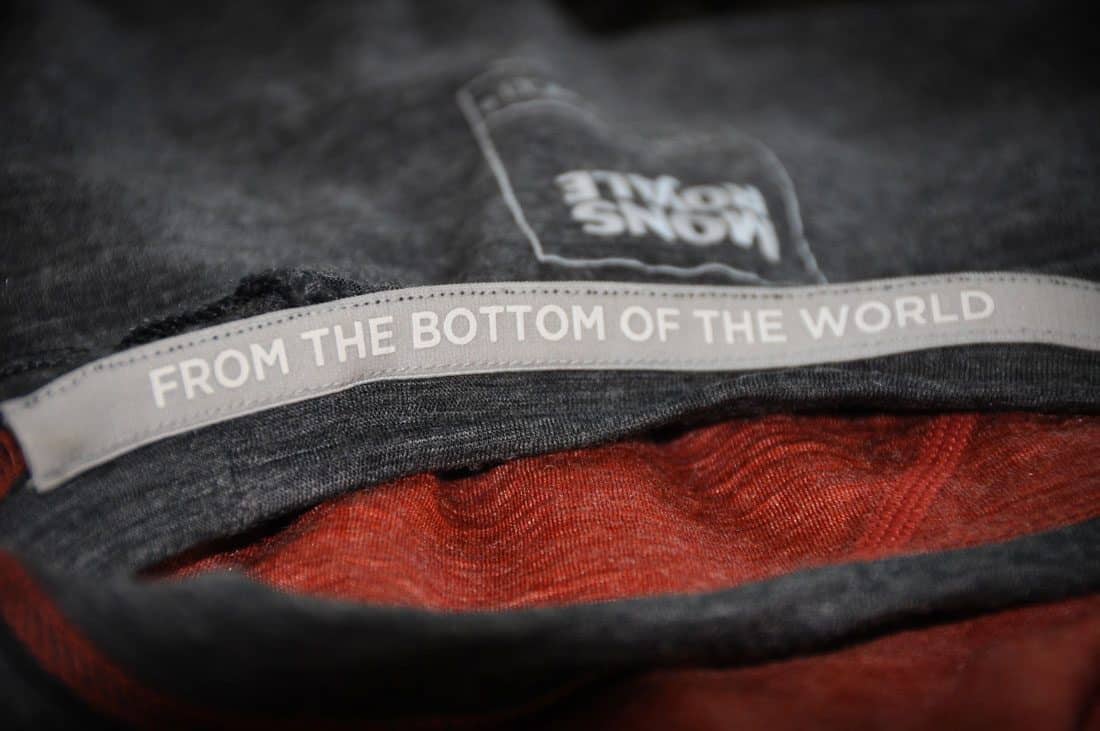 Features
The men's Vapour Lite 3/4 has an athletic fit with a high and open crew neck design. The length is spot on, providing enough rear coverage when on the bike and the 3/4 length sleeve has a nic e fitted feel to it, not too baggy.
The women's Phoenix Enduro VLS jersey has all the same qualities as the Vapour but has been designed specifically for women. The Phoenix Enduro VLS is a very stylish looking jersey offering a flattering cut, V-neckline and a slightly longer rear panel, which adds extra coverage when on the bike. The sleeves are full length with an added thumb loop feature that helps to keep the sleeve from rolling up and provides a nice snug feeling.
What we really like about the Vapour and Phoenix jerseys, is the colour scheme. Often we see garish colours, designs and branding in the mountain bike clothing industry, but Mons Royale have opted for a much more subtle approach where less is more.
---
Vapour Lite 3/4 (Mens) Key Highlights
A versatile fit with a high crew neck
Stepped hem with side split
Integrated sunglass wipe
Merino Tencel™ Jersey
60% Merino Wool 40% Lyocell
140gsm Merino/Tencel blend.
---
Phoenix Enduro VLS (Women's) Key Highlights
Mesh panels for breathability
High V-neck perfect for riding
Zipped back pocket keep valuables on lockdown
Drop tail for extra coverage
Integrated sunglasse wipe
Air-Con Single Jersey
83% Merino Wool 13% Nylon 4% Elastane
Merino Tencel™ Jersey
140gsm Merino Air-Con Fabric: light, dry, strong and odour resistant.
---
Out On The Trails
Slightly heavier (140gsm) than other merino jerseys we've tested in the past, the Phoenix Enduro VLS and Vapour Lite have been designed with mountain biking in mind. Merino is not cheap so you definitely want to look after it, so it's good to know that these jerseys are more durable than their ultra-light counterparts.
What we love about merino is the sensation next to your skin. The Phoenix and Vapour felt incredibly comfortable and luxurious all day, so much so, we really didn't want to take them off, even at the end of a long days ride. In fact, you really won't need to because they look completely in their element on the trails as they do in a funky bar or cafe.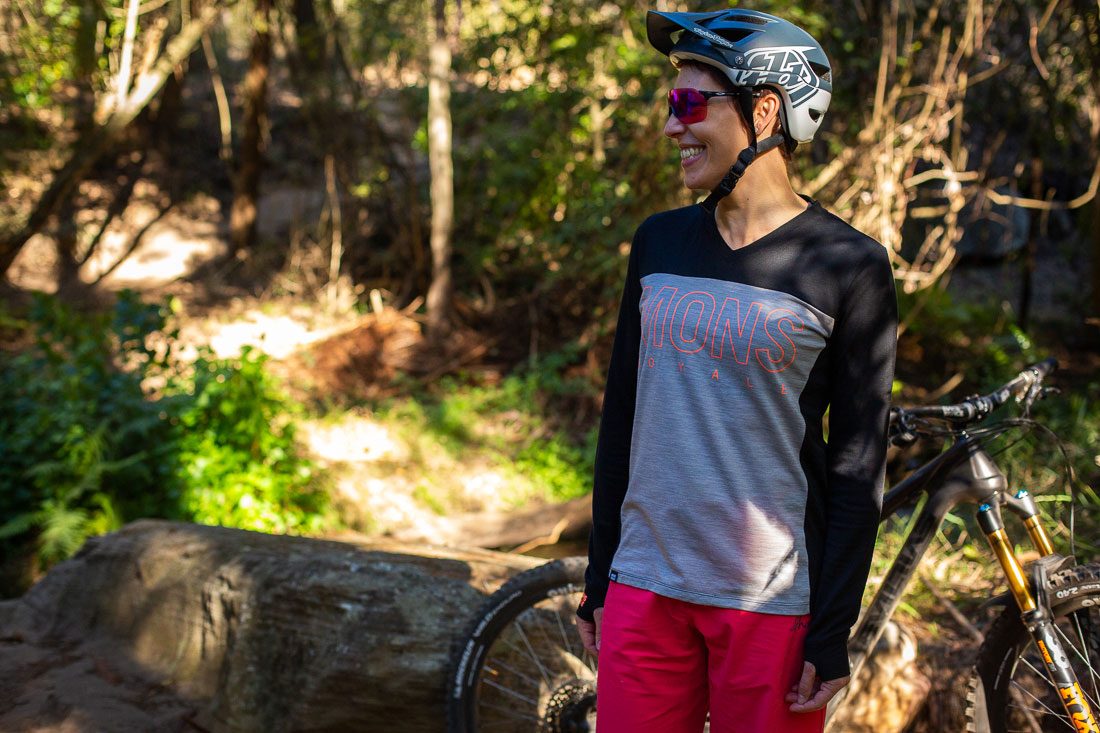 Above/Below: The Mons Roayle apparel is as stylish on or off the bike.
Photo: ©Richard McGibbon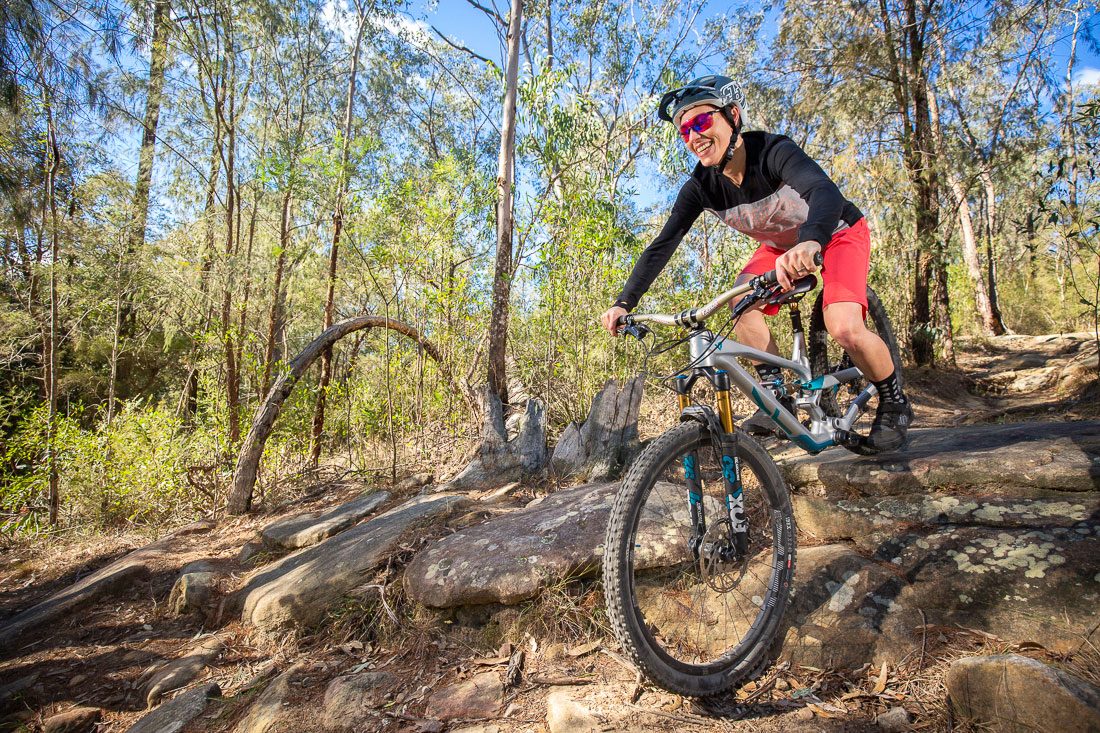 The fit of the jerseys were spot on. Giving us good amounts of stretch with a good mix of Merino Wool, Nylon and Elastane. We had no issues with chafing or tight spots in those troublesome areas, such as under the armpits or neckline. These jerseys have excellent levels of breathability, working hard to keep us dry, warm and cool at different stages of the day. The natural wicking ability of the merino fabric pulls moisture away from the skin and evaporates on the surface. The Women's jersey (Phoenix Enduro VLS) was especially breathable with its mesh side panels.
Generally, you can get a bit smelly with synthetic fabrics whereas merino handles body odours very well. We experienced zero odours out on the trails, and in the car on the way home where it usually starts to pong, we felt as fresh as when we first pulled them on. The beauty of this is that you don't need to bring a change of clothing. You can hop off the bike and into the local bar or cafe with no worries of clearing the place out. Over washing merino is a no, no. You actually don't need to wash it after every ride. Simply hang them up to dry and they're ready for the next ride.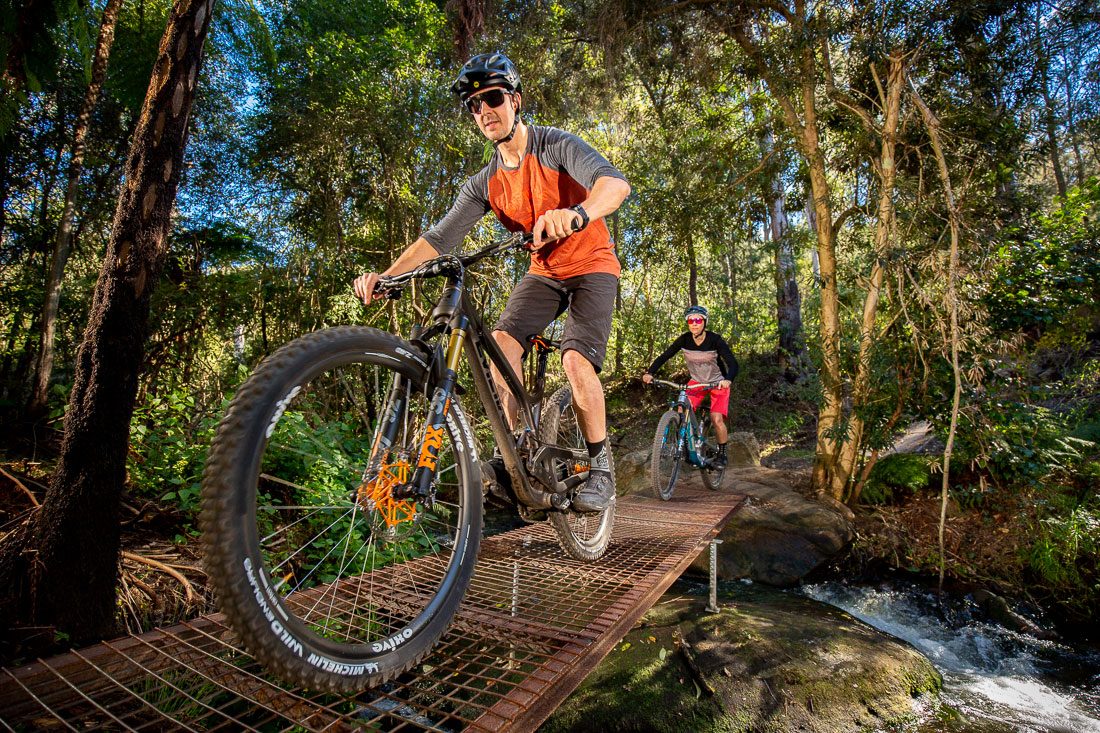 Above/Below: We've been very impressed with the feel and performance of the Mons Royale jerseys. If you've ever wondered about purchasing a merino jersey, go for it! You won't be disappointed.
Photo: ©Richard McGibbon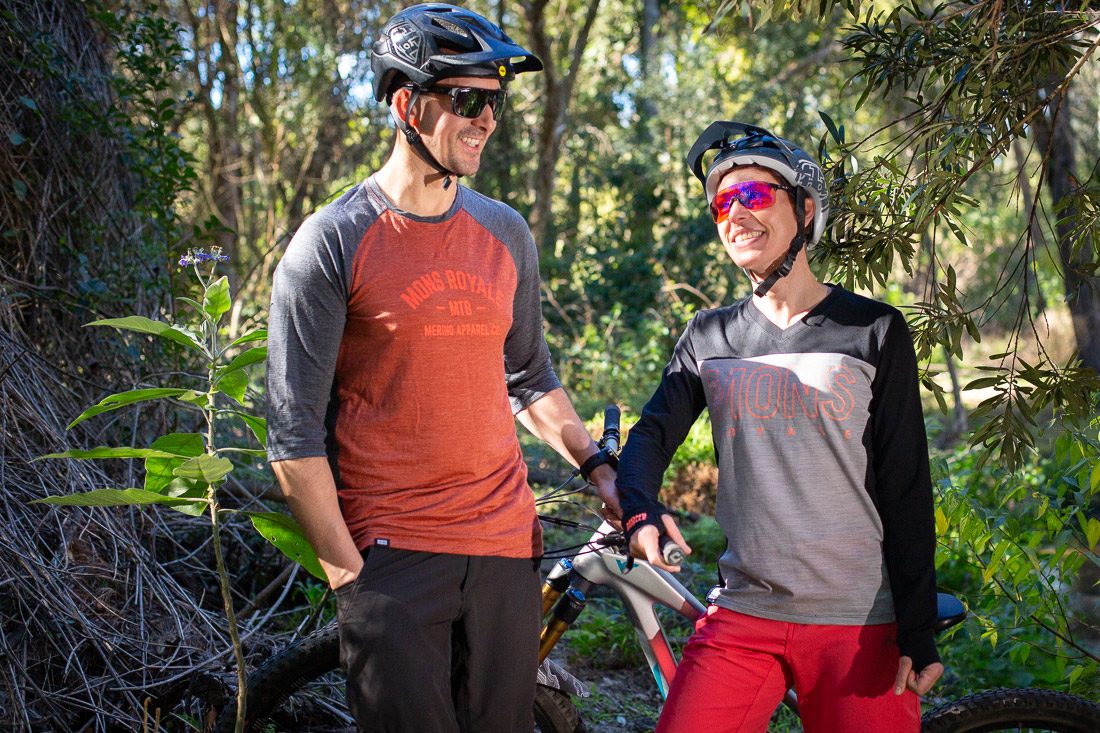 ---
Where to Buy / Price
You can purchase the Mons Royale jersey directly from their website.
Phoenix Enduro VT: $80.50AUD
Vapour Lite 3/4: $129.00AUD
---