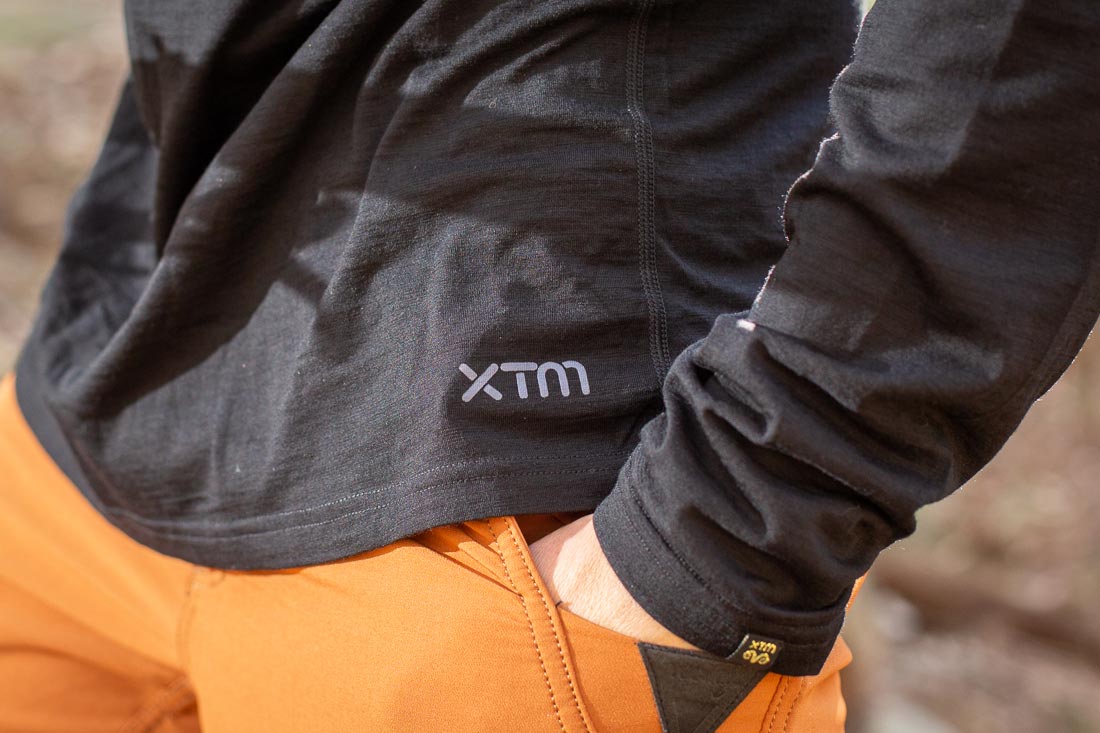 XTM Merino – Apparel Review
Cut to the Chase
If you've never experienced merino before then now is the time to dive in, with the incredible merino producers and brands in Australia, you'll have the pick of the best and XTM Merino is one of those brands that are high up on that quality podium. The XTM jersey is a very capable piece of kit and works incredibly well on or off the bike. It's a jersey you can use in the colder months as well as the hotter ones. It's the jersey you can grab and go, and even wear for several rides in a row without even needing to wash it. We did say it was a wonder fabric, didn't we?
Pros
Merino is lightweight and naturally breathable
Super-comfy!
Sans stinky when wet
Doesn't require washing after each use
Cons
Delicate, needs some TLC
---
Please Pull The Wool Over Our Eyes (if it's merino)!
The idea for XTM Merino came out of a brainstorming session in a small Sydney Cafe by three influential figures within the Australian snow scene, life time owner Pete "Fozza" Forras, NSW's snowy cowboy Gary "X" Rae and the salmon of knowledge Bill "the Uncle" Dalton.
XTM Merino are now the Official Supplier of Gloves, Socks, Bags, Base Layers and Apres Boots for the Australian Olympic team. The name XTM is an abbreviation for the term "cross the mountain" or "X-The Mountain".
First Impressions
We may be biased when it comes to merino, why? Because we adore merino wool products and have worked with some of the best merino brands in Australia and experienced first hand the benefits of this wonder-fabric. We've tested merino in the past and have always been amazed at how hard this fabric works to keep you comfortable all day and night long.
Well, XTM Merino is a top quality merino brand and both the long and short sleeve tops we tested sit in the 'fine' micron category, which is super-soft, itch free and naturally flexible. The quality of the construction is top notch with flat lock seams and a perfect body hugging fit.
Features
The XTM merino long and short jerseys sit in the 'Fine Merino" micron category and due to only being 170gm in weight, they are super-light. Merino wool is highly breathable because the individual fibers can absorb up to 30% of their own weight in moisture, wicking moisture away from the body so the wearer stays dry and comfortable regardless of the temperature.
Another big plus for Merino products is the ability to go longer without those hideous aromas you often get with synthetic garments, because merino wool has natural anti-microbial properties.  There's no need to wash merino that often either, which means less detergents which is better for the planet. Simply hang it up to dry after your activity and as the Beatles once sang, 'let it be'. You'll get more than one day's wear out of it, easily.
Product Specifications
FABRIC: 95% Australian Merino / 5% Elastane
WEIGHT: 170g/m 19 microns
Flat lock seams
Non itch
Odour Resistant
UPF 50+
Logo printing
Merino Wool Benefits
Feels soft like cotton
Excellent heat regulating properties
Insulates when wet
Doesn't feel clammy
Excellent odour resistance
Body hugging fit
Dries quickly
Out On The Trails
The superfine thread and natural silky softness of merino feels fantastic out on the trails. The slight elasticity (5% Elastane) in the fabric provides just the right amount of stretch and moves freely with your body.
Merino wool works in perfect harmony with your body temperature. It regulates your heat throughout the day keeping you cool when it's hot and warm when it's cool. It's a bit of a wonder fabric really.
If you get caught out in the rain, don't worry too much because wool quickly matches your body temperature so even wearing it wet is not a problem, unlike synthetic garments, it becomes a warm wet top rather than a cold wet top.
The only downside to merino tops can be their durability. Because of their fine fabric, you certainly need to look after them a little better. This comes down to the correct washing methods and planning when to use them, i,e if you know you'll be bush bashing through thick scrub, then perhaps leave the merino home that day.
For most hiking and mountain biking however, this isn't a problem. Even more so with mountain biking as we tend to ride on established trails and there's no need to bash through the bush. Unless we're crashing of course.
---
Where to Buy / Price?
You can purchase the long or short sleeve jersey from the XTM Merino website, along with a huge range of their other merino products.
Price: $69.99AUD
Here's some helpful information about caring for your merino garment.
---