Suunto introduces Spartan Sport Wrist HR Baro, the Adventurers Timepiece
The Suunto Spartan family grows today with the introduction of the new Spartan Sport Wrist HR Baro, a GPS multisport watch with wrist heart rate measurement and an air pressure sensor for more precise altitude readings.
Additionally, the entire Spartan collection receives a software update to introduce sleep tracking, route navigation improvements, sunrise/sunset times, and alpine and ski features.
The watch uses GPS/GLONASS to accurately track speed, pace and distance, and wrist HR technology by industry leader Valencell to monitor heart rate. Daily activity tracking includes steps and calories and the minimum heart rate during a 12-hour period.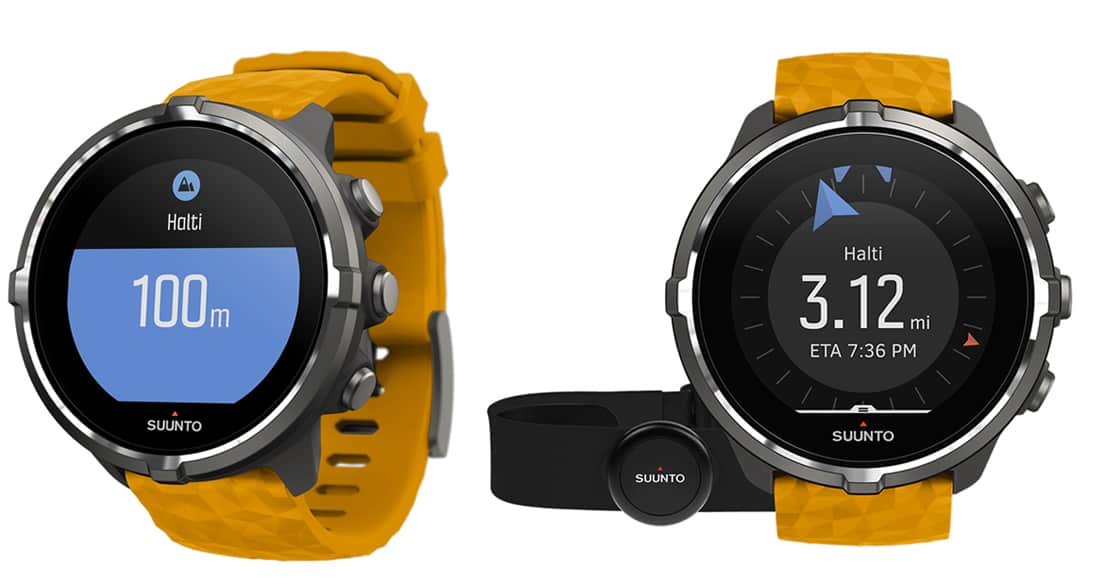 Accuracy is Key
In outdoor environments, correct altitude readings are essential. The new Spartan Sport Wrist HR Baro uses Suunto's FusedAlti™ technology, combining GPS and barometric data for more precise altitude information. The watch will also display sunrise/sunset times, and gives storm alarms when a sudden drop in air pressure occurs.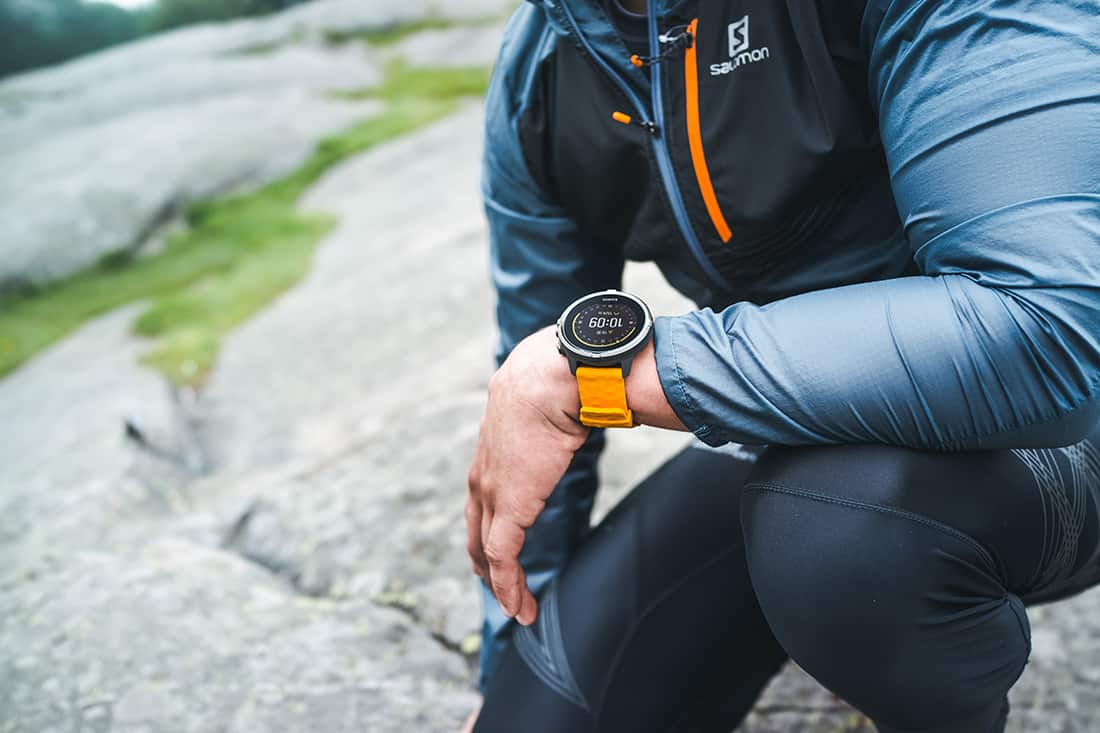 Enhanced Navigation and New Ski Features
Advanced navigation features brought by the software update include route navigation improvements with estimated time of arrival (ETA) and remaining distance to destination. Point of Interest navigation is improved with approach alarms (the watch will display a clear on-screen notification when nearing a pre-defined POI).
Sunrise and sunset times are available both in daily use and during a sport mode, thus improving safety when adventuring out in the wild. Alpine and backcountry skiers will benefit from the new ski features in alpine sport modes that bring even more data about their sport on-screen. The new features include a run counter, display of run lengths, verticals and maximum speed during descent.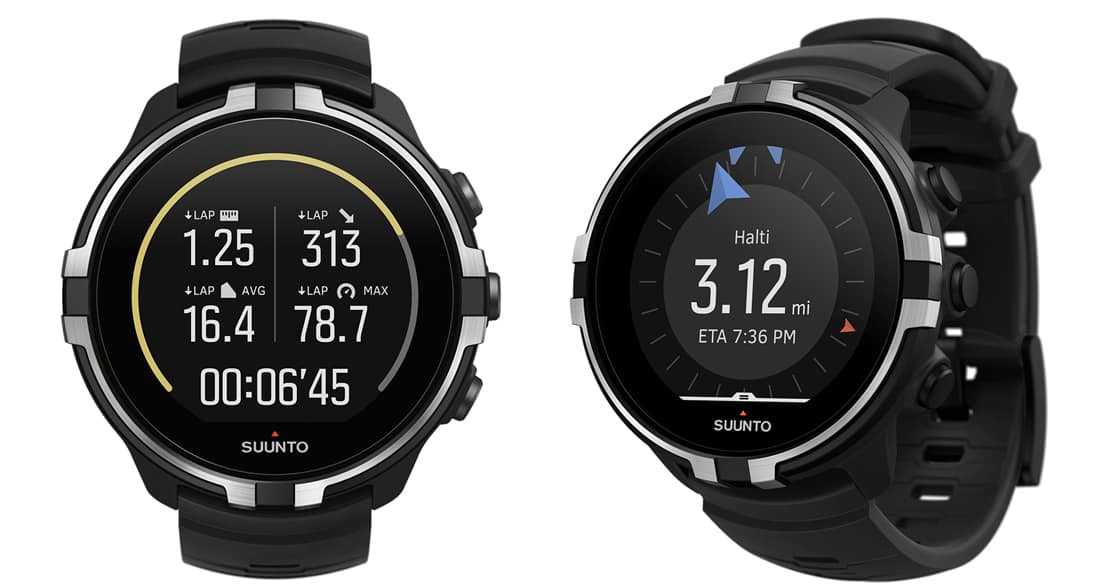 Suunto Heatmaps Updated with New Moves
Suunto heatmaps help you to find the best places and routes for your workouts, whether you want to find the most popular places or avoid the crowds. Since the launch (2016), millions of new Moves have been logged into the Suunto Movescount database.
The heatmaps are publicly available for everyone and don't require registration to Suunto Movescount. Just choose your preferred area on the map, select one of the 16 sports, and zoom in to see the most popular tracks for trail running, cycling, open-water swimming, skiing and more.
Based on the heatmaps, you can plan your own routes in Suunto Movescount and transfer them to your Suunto GPS watch for navigation.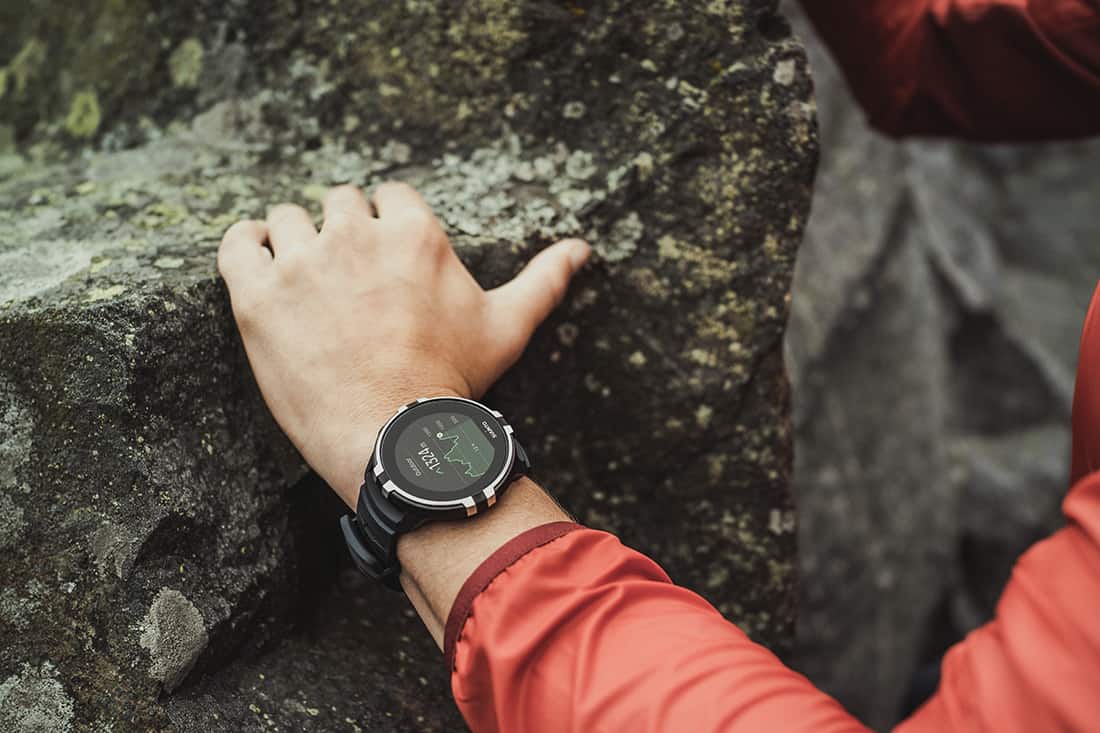 Ready for even longer outdoor adventures
The battery life of the Spartan family has grown throughout the year, and now the Spartan watches are even better suited for outdoor adventures. The flagship model Suunto Spartan Ultra offers up to 35 hours of accurate GPS tracking (1-second GPS fix with power saving options), and when the GPS tracking is adjusted to 1-minute mode with power-saving options, it can run up to 140 hours, enabling even longer hikes.
Available nationally From November 1st 2017
Suunto Spartan Sport Wrist HR Baro RRP: $799.99
For information on the new Suunto Spartan range, head over to the Suunto website.
We'll be testing this very model soon, so stay tuned for the release of that review.