Gear Reviews
Since 2016, our mission at Tyres and Soles is to provide fair and honest gear reviews for hiking, mountain biking and the general outdoor enthusiast. Along this journey, we've had the pleasure of testing and reviewing gear from some of the best brands in the industry, big and small.
We are always looking to work with new and interesting brands that have a story to tell, and we want to help tell that story to as many people as possible.
---
Stories of Adventure
We're not just about gear reviews. From seasoned hikers and mountain bike racers to the weekend warriors and adrenaline junkies. We love hearing your stories and sharing them with you, the reader.
We hope our reviews help when choosing the right gear for your next adventure, be it by bike or by foot, and we hope the stories we share inspire you to get outside and experience the wonders of the outdoors for yourselves.
---
---
The Team
We are truly thankful for our core and guest contributors, who have made Tyres and Soles what it is today and continue to add value to what we do.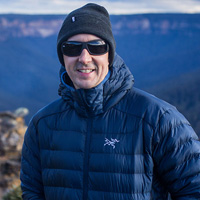 Jason Lorch
Chief Editor / Gear Tester
Born and grew up in Wales but now a fully fledged Aussie. A passionate mountain biker, hiker and general nature addict. I'm also a bit of a muso and enjoy a good craft beer every now and again (probably too often).
I hope what we do here at Tyres and Soles will inspire people to get out there and experience the natural wonders that surround us all.
---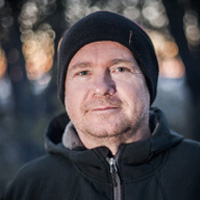 Richard McGibbon
Chief Photographer

I am an adventure and alternative sports photographer based in Sydney. I shoot people in motion doing sports such as mountain biking, trail running, surfing, free-running and I love it. I am happiest when I am behind the camera.

I'm the co-founder of Outer Image Collective, a photography company that specialises in covering events such as mountain biking, adventure racing and trail running races.
You can find more of my work at Richardmcgibbon.com
---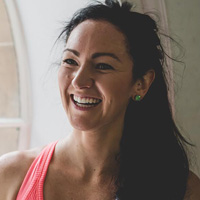 Hannah Porteus
Contributor / Gear Tester
Han Porteous is a Sydney based personal trainer and founder of Shift Wellbeing and #PARKSWEAT. As an adventure junkie she is a big believer in making movement fun and focuses on finding balance in life meaning being fit and healthy can be both enjoyable and sustainable.
This combination has led her the to Ultra Trail community and most weekends you can expect to find her out hiking or running, Sydney trails with a handful of friends and a tonne of enthusiasm.
---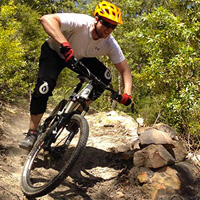 Matt Pass
Contributor / Gear Tester
I personify the weekend warrior. Stuck behind a desk for 5 days a week, waiting for the weekend to touch down so that I can get outdoors and into nature, whether that's on a mountain bike, hiking or just throwing my swag down in a secluded spot.
English born and raised, a globetrotter, but living in Sydney for over 20 years, there is nowhere that feels more 'home' than the Aussie bush.

---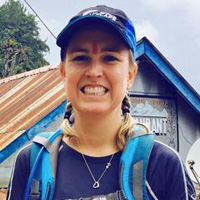 Natalie Ganderton
Contributor / Writer

A Kiwi who (like most other kiwis) now lives in Sydney. I caught a love of the outdoors from a young age, and over the years have thrown myself with varying degrees of enthusiasm into sports like orienteering, trail running, adventure racing, triathlons and more recently mountain biking. You'll find me most weekends out and about on the local NSW MTB trails, mostly squawking excitedly about Australian wildlife.
---
Looking for Talent!
Are you an adventurer wanting to share a story? Have you wanted to write for an outdoors magazine but wasn't given the opportunity? Well, we are looking for contributors right now, so drop us a line if you would like to write for us. If you have a story that needs telling, then we'd love to share it.
Contact: info@tyresandsoles.com or visit our Facebook page and leave a private message.