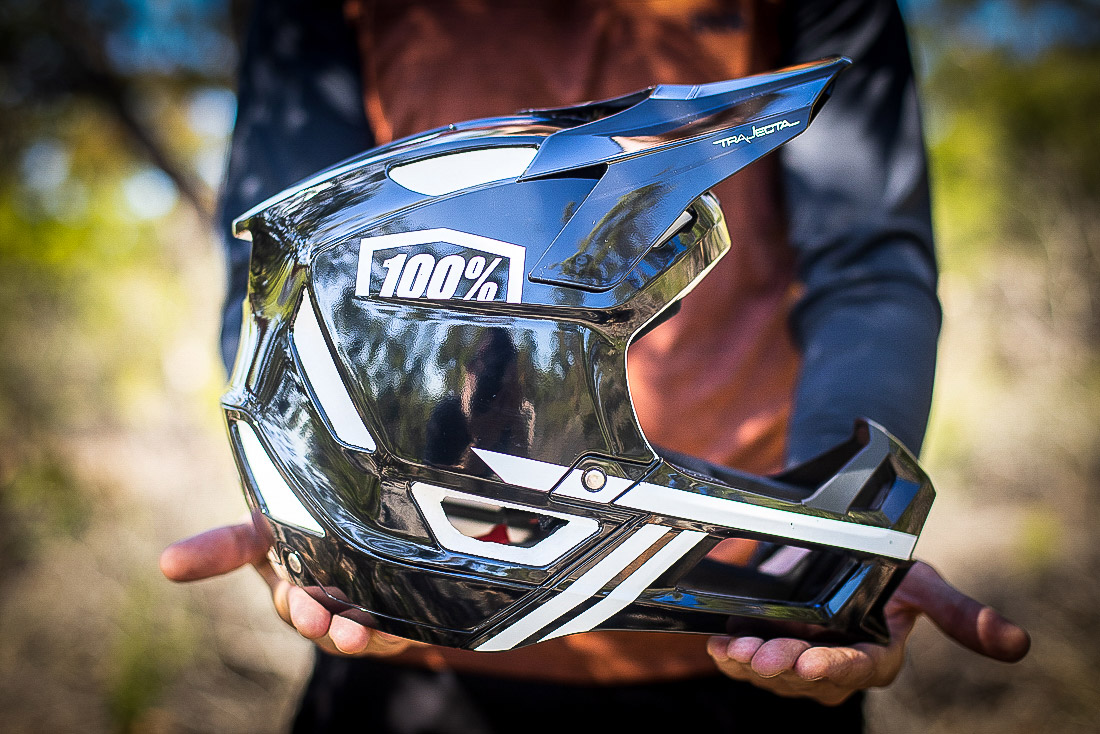 Are You Protecting Your Head 100%?
Cut to the Chase
The 100% Trajecta helmet offers a beautiful balance of form and function with a class-leading 24 air intake ports to keep you cool, the 100% proprietary Smartshock protection system, its ultra-lightweight factor and its large field of vision all combine to offer a helmet that provides confidence and safety when attacking those gnarly trails, as well as being one of the most stylish helmets on the market.
Pros
Class leading air intake ports, 24 of them!!!
Smartshock impact protection system
Ultra-light package
Large field of vision
Uber-cool styling
Cons
A little bit on the pricey side. But you get what you pay for.
TRAJECTA. The new name for stylish, class-leading performance and safety features in an all mountain/enduro helmet.
The helmet is one of the most important pieces of riding equipment you will ever purchase. A good helmet will protect the most important part of your body, the brain. So when it comes to purchasing that helmet, don't be too tight on the wallet as this is the one thing you really need to splash out on. But with so many options to choose from, which one is right for you?
It can depend a lot on the type of riding you do, be it cross country, enduro, or downhill. One thing for sure is the way modern bikes can handle anything from a leisurely trail ride to an aggressive downhill trail, which can sometimes catch us out when we're out on a ride. We may expect to go for a cruisy ride but then spot a favourite gravity section and think "what the hell, let's send it", and you may be under-protected in those situations.
The enduro style of racing has driven a lot of changes in the bike industry, and this has influenced the way bikes are now engineered, but it hasn't stopped there. It has also influenced the apparel and body protection segments of the industry. The demands of needing to grind uphill and then flat out into gnarly downhill trails forced helmet brands to stop and think about how they could offer a helmet that has the best of both worlds. This saw the birth of the enduro helmet.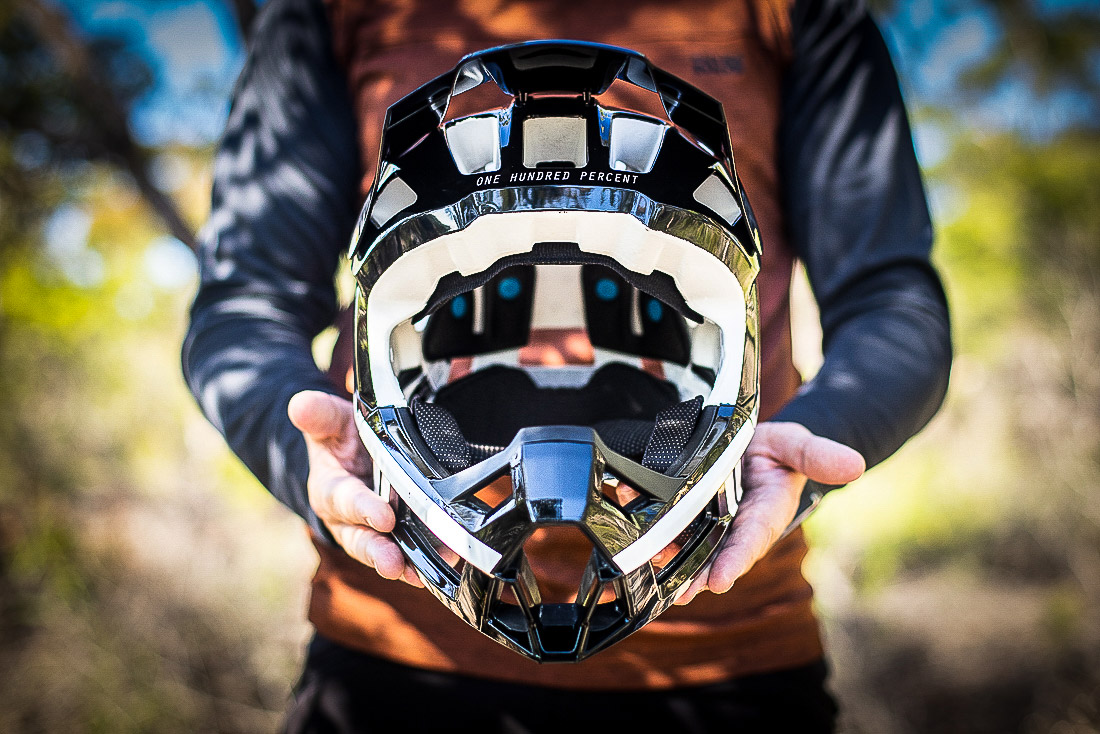 ---
100% Trajecta Features
100% offer another piece of technology that can be added to the growing list of; Mips, Wavecell, and Spin with their Smartshock System. This (Smartshock) system offers 13 fully integrated rotational pieces. A series of shock absorbers integrated between the helmet shell and liner. These shock absorbers improve protection by compressing on direct impacts.
On impact, the Smartshock system allows for independent compression and movements which work in unison to reduce energy transfer over a wide range of speed and impact types. The 13 Smartshock Elastomers allow the helmet to not only absorb direct impact but also allow the liner to move independently of the helmet to reduce rotational forces to the brain. The Trajecta also features an integrated chin bar (non-removable) for another layer of protection.
The Trajecta offers a massive class-leading amount of airflow with 24 ventilation ports. Combine this with a moisture-wicking anti-microbial liner and the result is a helmet that is incredibly breathable and lightweight for all-day comfort. The Trajecta comes with a multi-point fully adjustable visor for excellent trail visibility and good goggle stowage, helping to keep your goggles secure when not in use.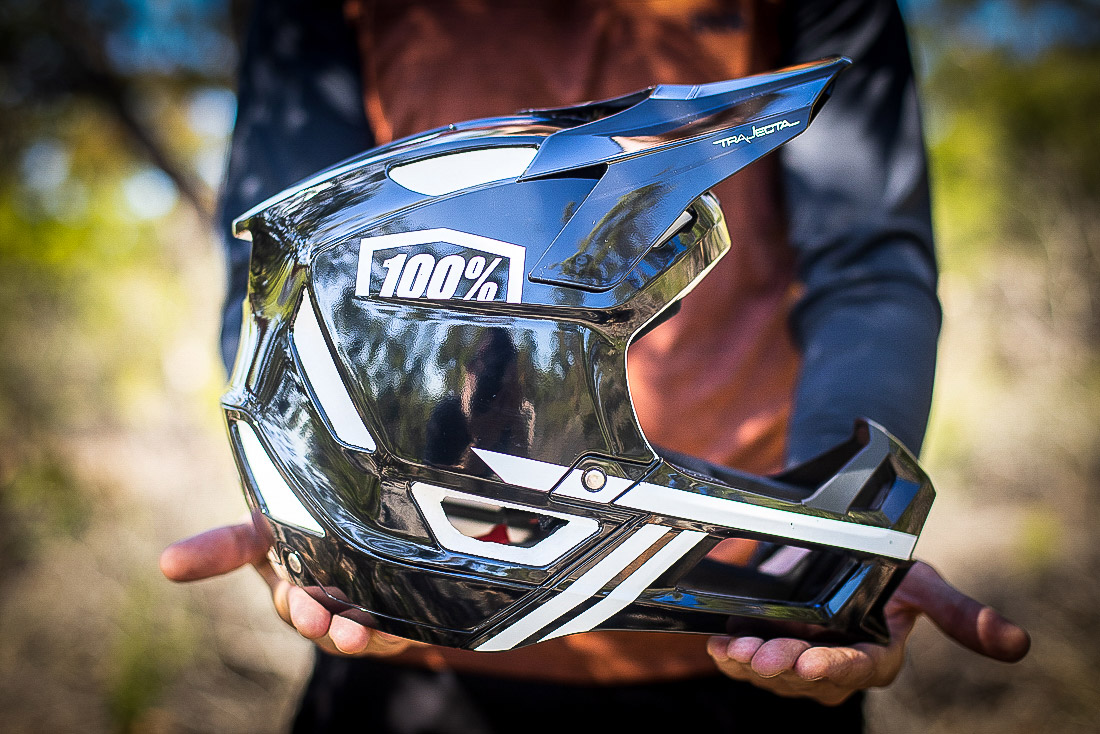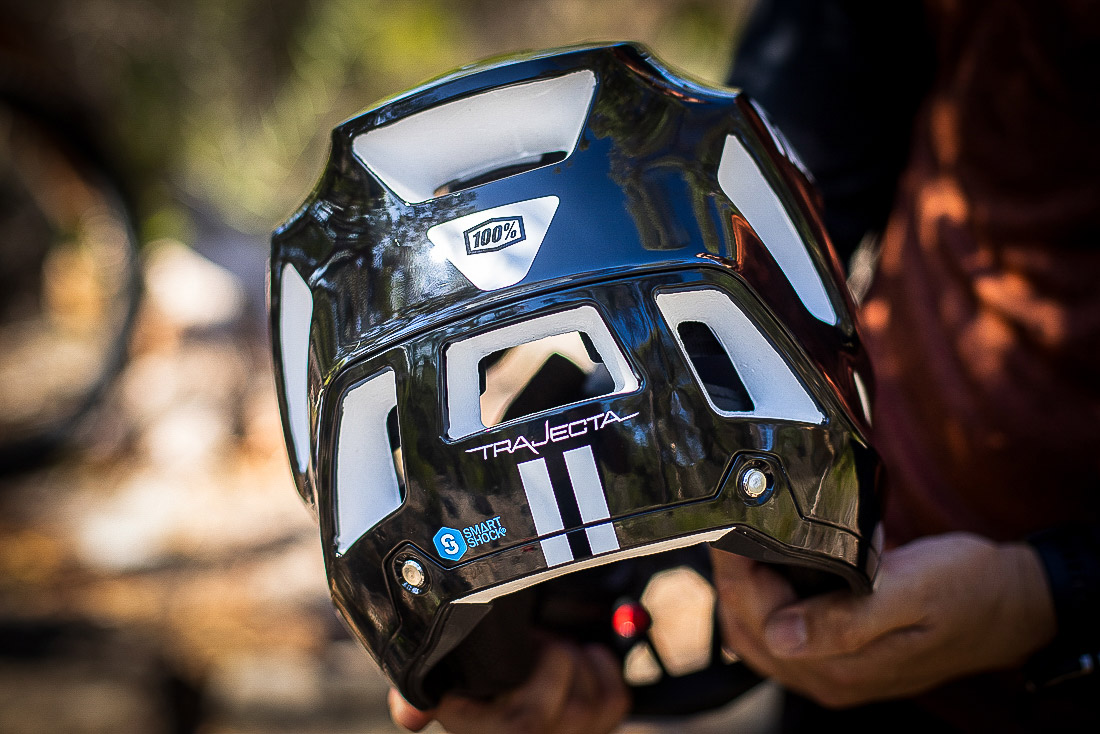 On The Trails
Comfort & Breathability
One of the key features of the Trajecta helmet is how light it is. On the trails, it's comparable to an open-face helmet in terms of weight. So even in hotter conditions, this helmet is incredibly comfortable for a full day of riding. The plethora of air intakes, all 24 of them, adds to the comfort level even further. In terms of comfort and breathability, from our experience, there's not a helmet that comes close to how good the Trajecta feels when riding.
Helmet straps can be a total pain in the ass to attach. Not all, but some, offer the old-fashioned double metal loop de loop attachment where you have to thread it over one and then under the other and then button it down. This can become pretty tiresome after the 4th attempt, with gloves. The Traject, however, offers the ingenious magnetic Fidlock attachment, which is new for their 2021 models. We can tell you now, this is so easy to use and makes for easy on and off moments throughout the day.
Padding is on the minimalistic side but this is a common feature for these types of helmets. It's a mix of open face padding using dedicated padded strips that run around the key impact points of the helmet, plus a set of much thicker chin guard padding which is more akin to a downhill helmet.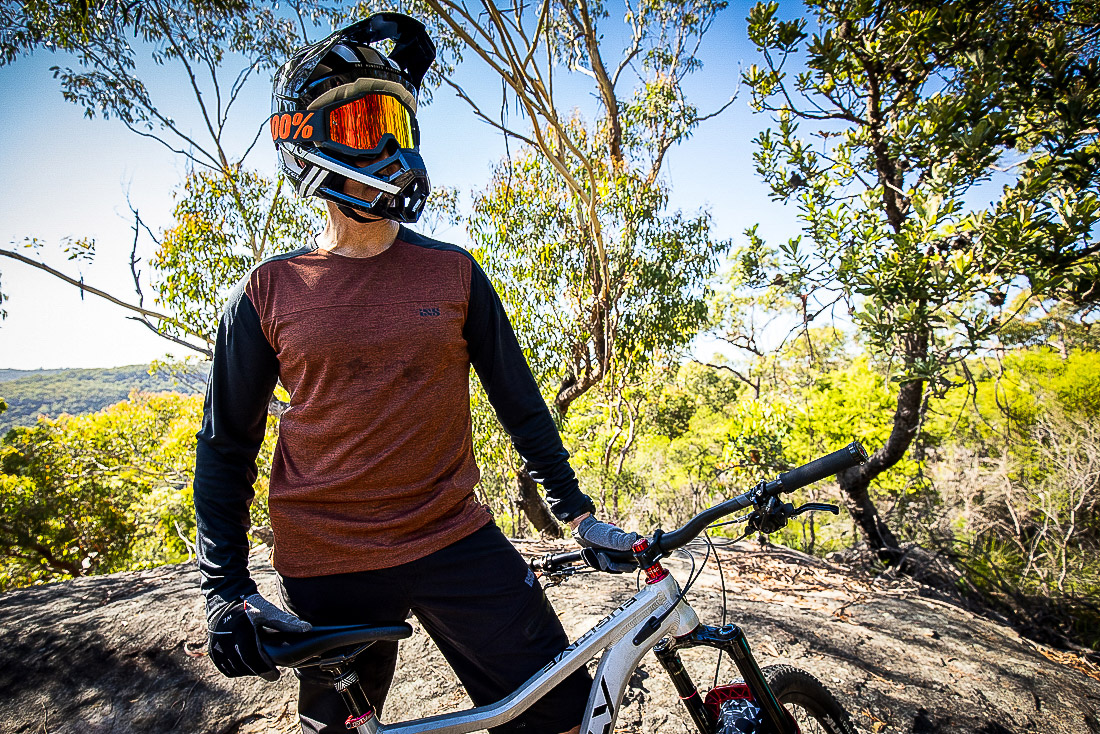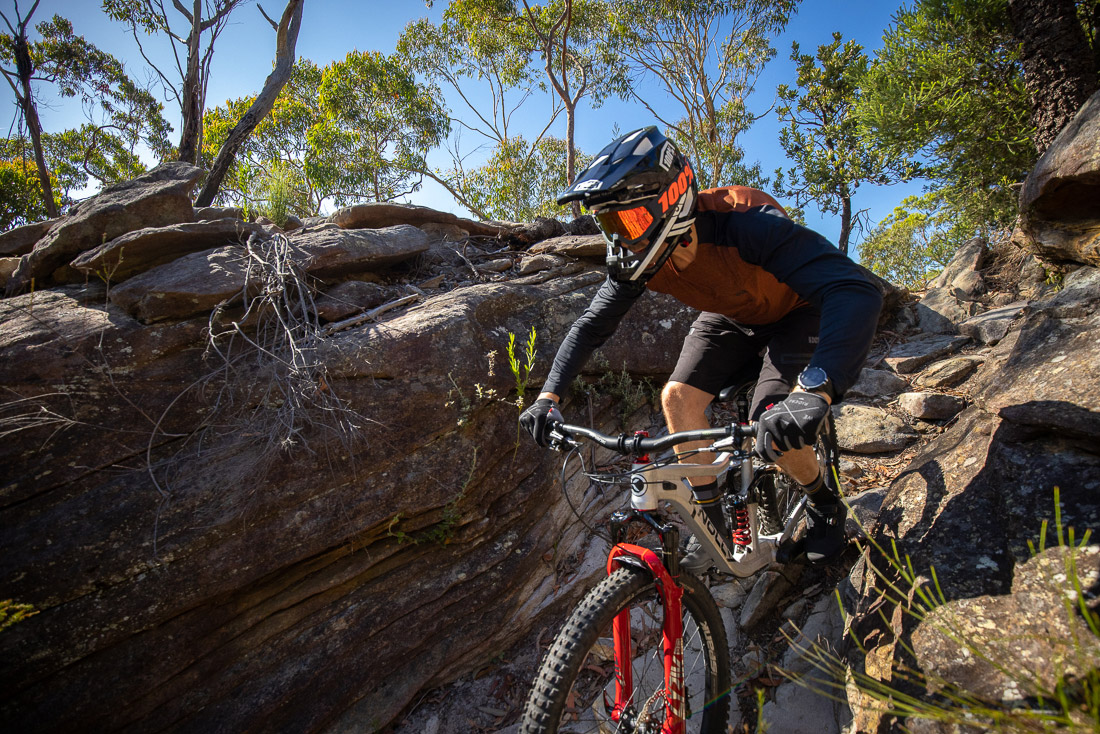 Visibility
Breathability aside, the visibility levels are one of the best, if not the best we have experienced in this type of helmet. The forward lines of sight are excellent as too are the peripherals with the visor being positioned well away from the top of your vision whilst the chin bar is set low to allow for lower lines of sight.
When using the "here and there" approach of sighting the trail at speed, we felt our field of vision was much less interrupted than other enduro-style helmets and allowed for a more confident ride and a much more pleasant open face style feel, rather than feeling boxed in.
When not using the goggles, the Trajecta offers a very stable google stowage due to the design of the visor and the top of the helmet. There is plenty of room for the strap to fit above and under the visor, plus the contours around the midsection of the helmet have been designed to provide additional surface grip area for your google strap when in use and being stowed.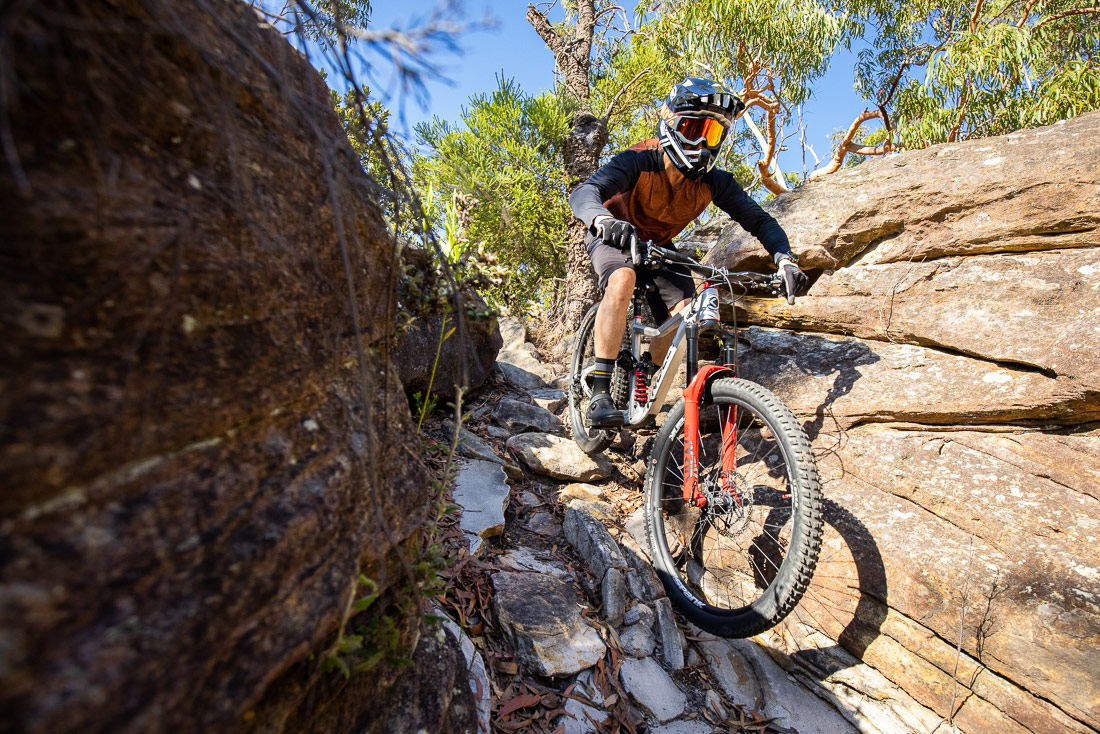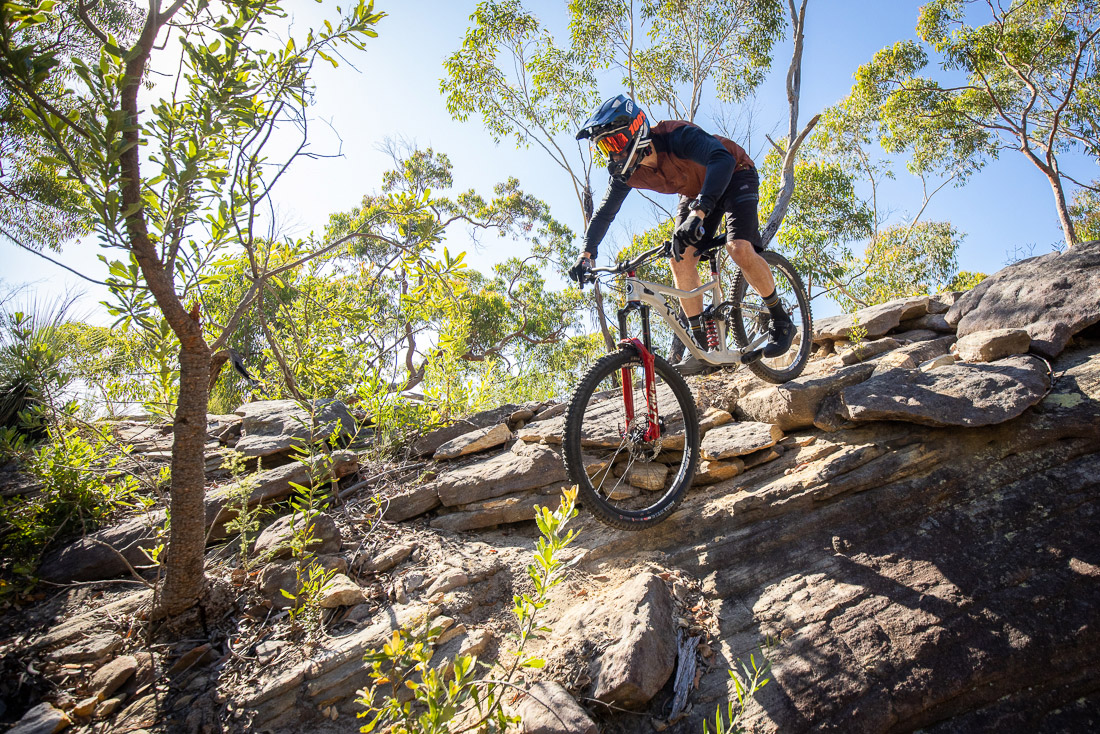 ---
Conclusions
We can't tell you what to buy but when it comes to your brain, but you really should think about getting the best possible option. It's a scary thing to have to think about but serious crashes occur very often in this sport, and it can sometimes be a terrible outcome. OK, enough doom and gloom but we wanted to make a note of that and we hope you think long and hard when you purchase your next helmet.
Yes, the 100% Trajecta helmet oozes style, that's obvious, but it's a beautiful balance of form and function working together. Their class-leading 24 air intake ports are a winner when it comes to keeping you cool, especially in Australia with the long warm riding season. The 100% proprietary Smartshock protection system is an impressive setup and one we think is on par with the Mips of the world. Combine this with the ultra-lightweight factor and its large field of vision all combine to offer a helmet that provides confidence and safety when attacking those gnarly trails.
---
Tech Specs
Smartshock® Rotational Protective System (13-point)
Incredibly light, full face enduro, and all-mountain helmet
Multi-Density EPS foam injection molded with polycarbonate in two size-specific molds (SM, MD, and LG, XL)
Patent-pending chin bar integration
Extra crown comfort-liner, a set of cheek pads, and neck roll for customized fitment.
Massive airflow with a class-leading 24 ventilation ports
Multi-point adjustable visor designed for maximum vision and goggle stowage
Washable, moisture-wicking anti-microbial liner
Fidlock SNAP magnetic buckle (NEW for 2021)
Weight: Approximately 795g (for a medium).
---
Price / Where to Buy
100% Trajecta helmet: $399.99
Can be purchased at MTB Direct and other good online retailers or ask at your local bike shop.
---