Stunning Never-Before-Seen Bird's-Eye View of Uluru!
A BREATH-TAKING NEW perspective of Uluru has been captured with the first drone ever to operate under permit inside Uluru-Kata Tjuta National Park in the Northern Territory.
The footage was released by Voyages Indigenous Tourism Australia with approval by the Uluru-Kata Tjuta National Park Board and the Film and Photography Consultative Committee.
"We are delighted to present this exclusive new perspective of one of the most astonishing landscapes on Earth, and we thank the Traditional Owners for their support," said Andrew Williams, Voyages Chief Executive Officer.
"We hope this video encourages travellers from both Australia and all over the globe to come and experience Uluru for themselves," he said.
Formerly known as Ayres Rock, Uluru is of great spiritual significance to the local Anangu people. The 600 million-year-old monolith is 3.6km long and 348m at its tallest point above ground. However the iconic rock we see is just the tip of the enormous, ancient monolith, which continues below ground for possibly 5-6km.
Voyages Indigenous Tourism Australia is a wholly-owned subsidiary of the Indigenous Land Corporation (ILC) and manages tourism and resorts on its behalf.
Originally posted: Australian Geographic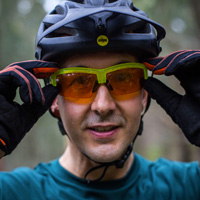 Chief Editor
at
Tyres and Soles
Born and grew up in Wales but now a fully fledged Aussie. A passionate mountain biker, hiker and general nature addict. I'm also a bit of a muso and enjoy a good craft beer every now and again (probably too often).

I hope what we do here at Tyres and Soles will inspire people to get out there and experience first hand, the natural wonders that surround them. So, pump up those tyres, don your favourite boots. Grab a mate, a partner, a pet… and head out into nature. But tell us all about it when you get back.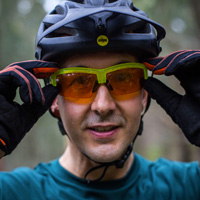 Latest posts by Jason Lorch (see all)