Atacama. The word rolls off the tongue as easily as nature's palette moves across the surface of the Mars-like vistas.
Home to the driest non-polar desert in the world, Atacama is at once a geological phenomenon and a place of deep history of copper and salt mining. Located on the Pacific Ocean in the northern third of Chile, the Atacama Desert stretches nearly 1,600 km north to south.
For Lorraine Blancher, it's been a place of wonder ever since she picked up a copy of National Geographic when she was younger. Welcome to Atacama, a place with peaks high enough to touch the clouds, held together by the driest desert on earth.
It's a place where the riding is something out of a dream: vast spaces full of endless, fast singletrack shrouded by volcanoes and ancient mines. With trials running down ridges as far as the eye can see, the riding possibilities are truly endless.
Video: WildLand Media / Text: Lacy Kemp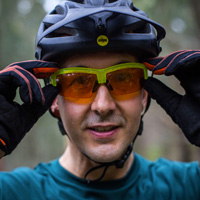 Chief Editor
at
Tyres and Soles
Born and grew up in Wales but now a fully fledged Aussie. A passionate mountain biker, hiker and general nature addict. I'm also a bit of a muso and enjoy a good craft beer every now and again (probably too often).

I hope what we do here at Tyres and Soles will inspire people to get out there and experience first hand, the natural wonders that surround them. So, pump up those tyres, don your favourite boots. Grab a mate, a partner, a pet… and head out into nature. But tell us all about it when you get back.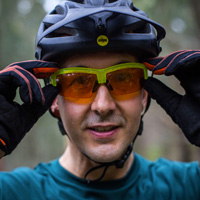 Latest posts by Jason Lorch (see all)