The government has announced a new, five-day desert trek in Uluru-Kata Tjuta National Park, which will provide visitors a fully-catered and immersive cultural experience.
On Thursday 7th of April, environment minister Greg Hunt announced the inaugural Big Uluru Trek on the government's behalf.
The five-day, 100-kilometre walk is scheduled to depart the South Australian-Northern Territory border on Tuesday 23rd of August this year, with organisers receiving a one-year commercial activity license from the Uluru-Kata Tjuta National Park.
More Than Just a Walking Experience
The park's Board of Management received proposals for the experience in November last year, which was also considered by the Central Lands Council, which represents the interests of local Aboriginal communities.
The event's organiser, Greg Donovan from Big Run Events is excited that the proposals have been received favourably, and hopes that this first trek is a success for all stakeholders.
"The trek is more than just a walking experience, as we've engaged the local traditional owners to help out with the logistical side of things, as well as providing information to the trekkers regarding their heritage and history, making this a truly cultural experience," Donovan said.
"We're very pleased to be able to employ members of the local communities and so we have even more reason for growing the experience in future."
A Fully Supported Trek
Those who join the fully-supported trek can look forward to traveling through country that is practically impossible to visit in any other way. Donovan acknowledged that the first group is quite large (aiming for a maximum of 60 people), but said that trekkers can expect to find their own space during the course of each day's walk.
"We expect meal times to be quite social, but walkers will have the luxury of spreading out over the course of the day," he said.
"And while the walk takes in the desert lands between the Musgrave Ranges in South Australia and Uluru in the Northern Territory, the landscape is highly varied. We've visited several times now and I'm confident we're developing a truly unique experience."
Promoting The Natural and Cultural Values of the Park
As for the environment minister, Hunt's statement indicated that the announcement is something of a coup for tourism in the region and may be a sign of more to come. "Tourism has a vital role to play in promoting the natural and cultural values of the park. The proposals for the expression of interest needed to contribute to a healthy regional economy while creating benefits for local businesses and communities," Hunt said.
"I'd like to congratulate the proponents of the Big Uluru Trek for being the first licence announced from the expression of interest process and I look forward to the announcement of other new ideas as they are developed with our private partners."
If successful, Donovan hopes to be able to offer multiple departure dates for the Big Uluru Trek, with groups of smaller numbers in the years to come.
The Big Uluru Trek is a fully-catered experience, at a flat price that includes medical support, permit fees and facilities at $2925 per person. Trekkers need only carry a daypack throughout the course of the journey.
Originally posted WILD Magazine.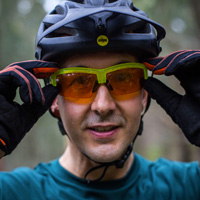 Chief Editor
at
Tyres and Soles
Born and grew up in Wales but now a fully fledged Aussie. A passionate mountain biker, hiker and general nature addict. I'm also a bit of a muso and enjoy a good craft beer every now and again (probably too often).

I hope what we do here at Tyres and Soles will inspire people to get out there and experience first hand, the natural wonders that surround them. So, pump up those tyres, don your favourite boots. Grab a mate, a partner, a pet… and head out into nature. But tell us all about it when you get back.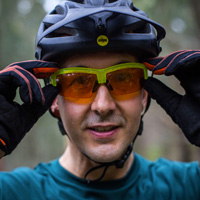 Latest posts by Jason Lorch (see all)