Young or old, there's something magical about riding at the golden hour. A lovely little video by Matt Hunter and Matt Miles to start the weekend off.
Some bikes, a mellow trail, a sense of adventure, and hucking the occasional jump as your son cheers you on—it's a simple recipe for adventure anyone can follow. Watch the latest episode of Trail Hunter as Matt Hunter takes his son, Robbie, on an overnighter just outside Kamloops, B.C.
See more from Little Trail Hunter here.
Produced by: Matt Hunter and Matt Miles
Video by: Matt Miles
Photos by: Sterling Lorence and Matt Miles
Audio by: Jason Chiodo at racketsound.com
Music by: Mountain town by Jon and Roy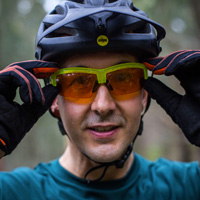 Chief Editor
at
Tyres and Soles
Born and grew up in Wales but now a fully fledged Aussie. A passionate mountain biker, hiker and general nature addict. I'm also a bit of a muso and enjoy a good craft beer every now and again (probably too often).

I hope what we do here at Tyres and Soles will inspire people to get out there and experience first hand, the natural wonders that surround them. So, pump up those tyres, don your favourite boots. Grab a mate, a partner, a pet… and head out into nature. But tell us all about it when you get back.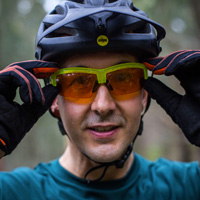 Latest posts by Jason Lorch (see all)