Australia's First Women's Outdoor and Adventure Expo
A new event for the Australian adventure market is on track to appear in Sydney this November, tickets are on sale NOW! As we reported earlier this year, the newly formed events company She Went Wild and its founder Emma Walker are working hard toward the creation of Australia's first Women's Outdoor and Adventure Expo.
The event, which is designed to foster greater engagement and confidence in women taking to adventurous pursuits, will feature a plethora of activities, including camping, hiking, diving and paragliding.
"Our mission at She Went Wild is to inspire women of all ages and backgrounds to go out and enjoy the great outdoors," said Walker. "To find and seek adventure in their life, and know the benefits that come from a more outdoor lifestyle."
The event will host a number of exhibitors including the likes of Salomon, CamelBak and Sea to Summit, which will provide plenty of new gear and apparel showcases, while a number of specific workshops will also be provided to attendees.
Where and when?
The expo will take place on 6th of November, 2016, from 10am to 4pm at Gasoline 88 Bourke Road, NSW.
Tickets are available online for $30, with $5 of each sale being donated to the One Girl charity, which funds educational projects for girls in Africa. Wild readers can also enjoy a special $5 discount of their ticket price by using the code WILDMAG at the event's online checkout.
Original post on Wild Magazine.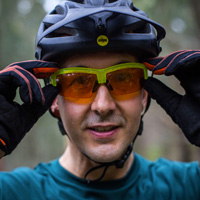 Chief Editor
at
Tyres and Soles
Born and grew up in Wales but now a fully fledged Aussie. A passionate mountain biker, hiker and general nature addict. I'm also a bit of a muso and enjoy a good craft beer every now and again (probably too often).

I hope what we do here at Tyres and Soles will inspire people to get out there and experience first hand, the natural wonders that surround them. So, pump up those tyres, don your favourite boots. Grab a mate, a partner, a pet… and head out into nature. But tell us all about it when you get back.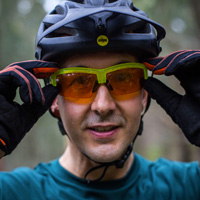 Latest posts by Jason Lorch (see all)