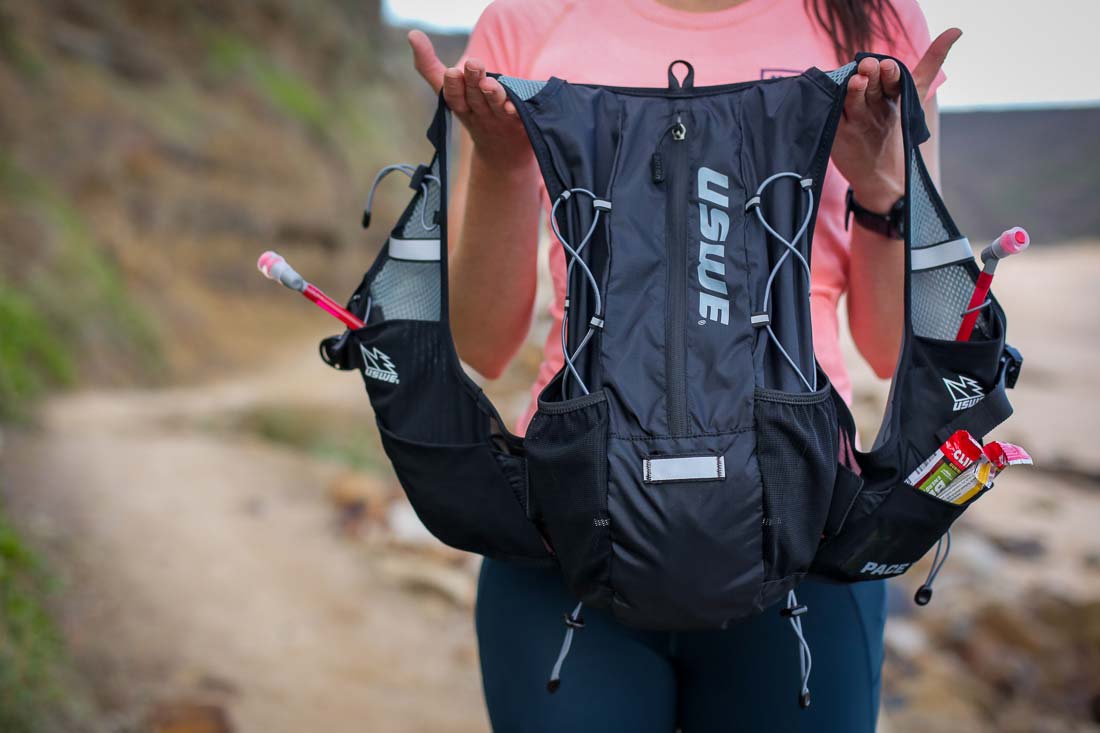 A Lightweight, Bounce-Free Hydration Pack
Cut to the Chase
The Pace 12 helps the runner to avoid a handful of common trail headaches. A bounce-free, lightweight vest with easy access to storage and a simple, form-fitting harness. It's a winning combination that means the focus can be purely on achieving your best performance.
Pros
Simple and efficient harness buckle system
Dual bladder hydration
Insanely lightweight and breathable
Plenty of storage options
Cons
None that we can think of.
---
USWE Pace 12 Running Vest – Pack Review
The Pace 12 Hydration Vest is USWE's answer to the common problems of any trail runner. Addressing complications with bouncing, weight, breathability, storage, and harness systems this vest is designed to support top performance in any tough ultramarathon.
When tackling Ultra distances, adequate hydration is key. Therefore any gear that helps to make regular hydration convenient is of high value (especially during those hot Australian summers).
With an abundance of trail running vests popping up on the market each week, come new hydration and harness systems designed to assist with superior training and race day performance. A vest that moves with your body, sits comfortably without chaffing, stores snacks and makes hydration easy can mean a smoother, safer and faster day out on the trails.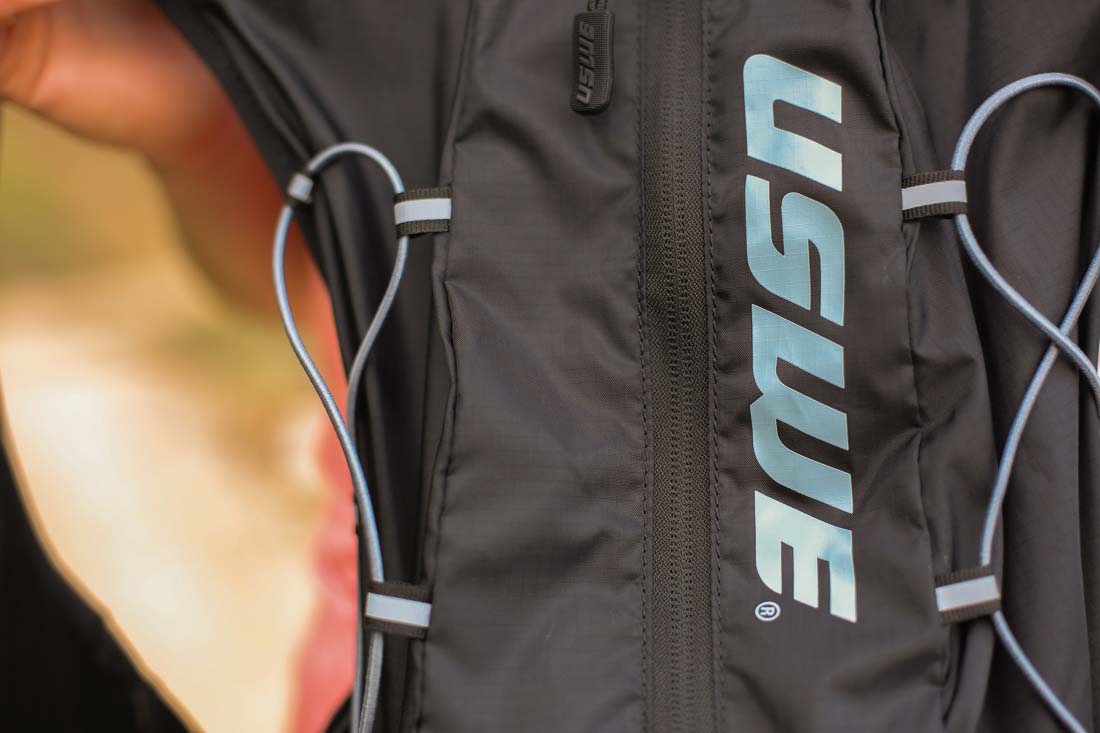 Who is USWE?
The USWE (pronounced 'you-swee') team grew up riding bikes in the Swedish countryside, tackling challenging terrain until the sun went down. They became frustrated with their poorly designed packs and subsequently went on a mission to create bounce-free packs for MTB.
These Action Packs were such a hit among the riders that they branched out to create a range for Run, Ski and Moto. The packs are designed to be 100% bounce-free with what they have dubbed the "No Dancing Monkey" (NDM) technology.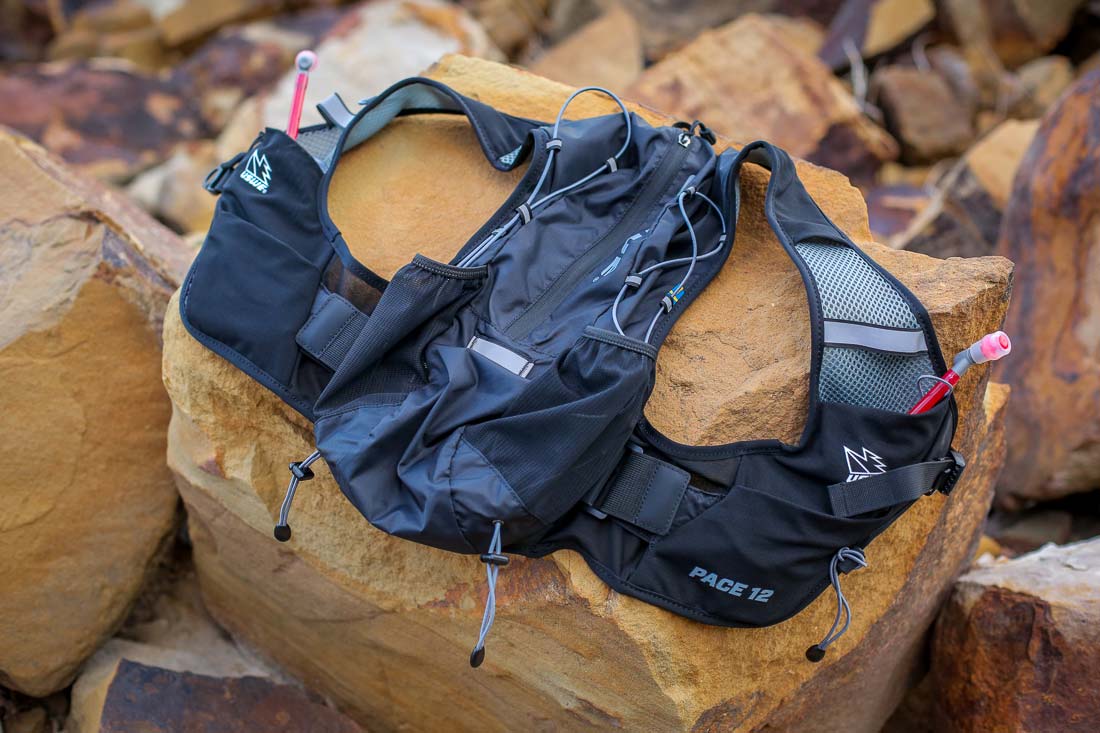 First Impressions
Usually a Salomon vest user, I was intrigued by the simple looking harness and the unique ultra flasks of the Pace 12 Trail Running Vest. Immediately I noticed the lightweight fabric and appreciated the quick release clip when getting the harness on.
Fabric and stitching quality is high, as you'd expect from USWE packs and the sheer amount of storage and cords to carry extra gear is impressive. Overall, the pack exudes quality and a well-thought-out design. Obviously designed by runners, for runners.
Features
The form-fitting NDM harness technology makes the vest 100% bounce-free. The unique fit makes for a snug pack without compromising breathing or movement. The lightweight vest offers 12 litres of compressible storage capacity including quick access pockets for gels and gear.
Product Specifications:
Expandable pack / 12 Litre volume
Lightweight (320g)
2x Ultraflasks 500ml each
NDM™ harness technology
High-vent mesh body
Ergonomic form-fit
Light mesh back pane
Fuel and gear front pockets
Quick stash pocket with compression straps
Secure phone pocket with zipper closure
Main compartment with multi organiser pockets
Trekking pole carry system: both front and back
Emergency Whistle
Unisex
On The Trails
Straight away I loved the single buckle secure clip because I understand the value of keeping things simple. For those Ultra Trail Races when you're past the point of fatigue and looking to do a quick gear change or re-fill at aid stations, its features like these that make all the difference. I'm all about design features that save time and energy at the 80km mark!
The lightweight high-vent mesh body fabric made the vest feel airy despite the warm weather out on the trails. I found that the long nozzles attached to the Ultraflasks were handy while running and meant avoiding the awkward craning of the neck that comes with shorter variations – over time, meaning I was drinking from them more often without compromising running form.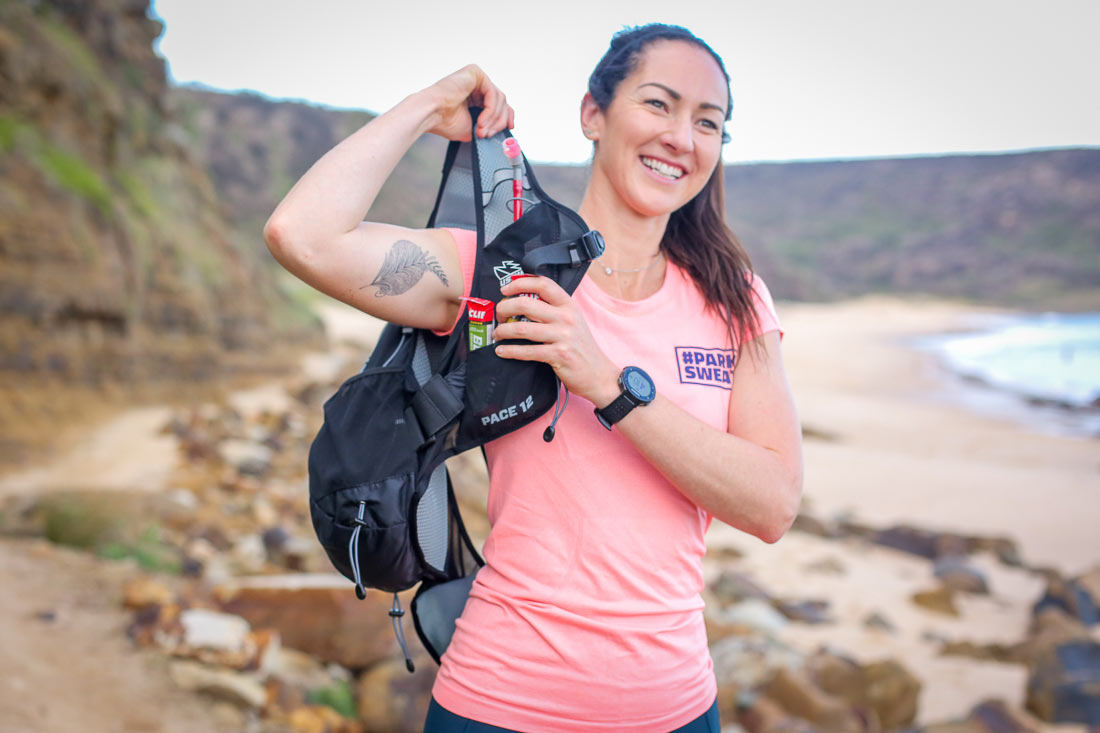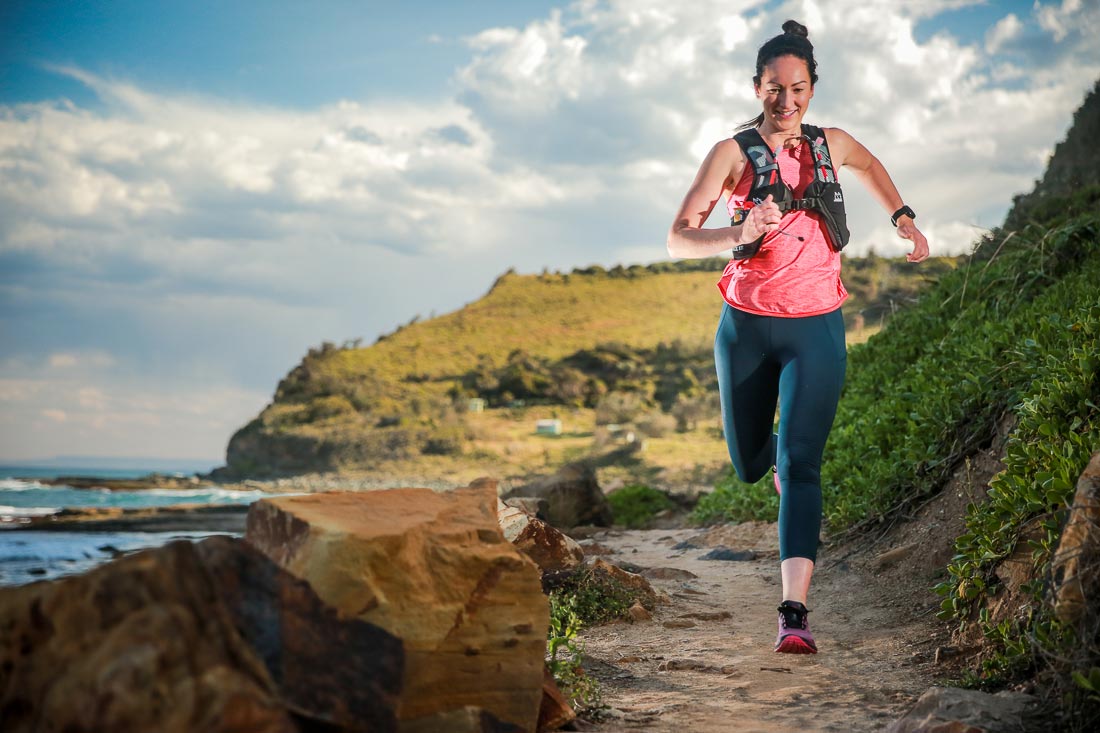 ---
Price
Retails for $130.00USD
More info on the USWE Pace 12 Hydration pack can be found here.