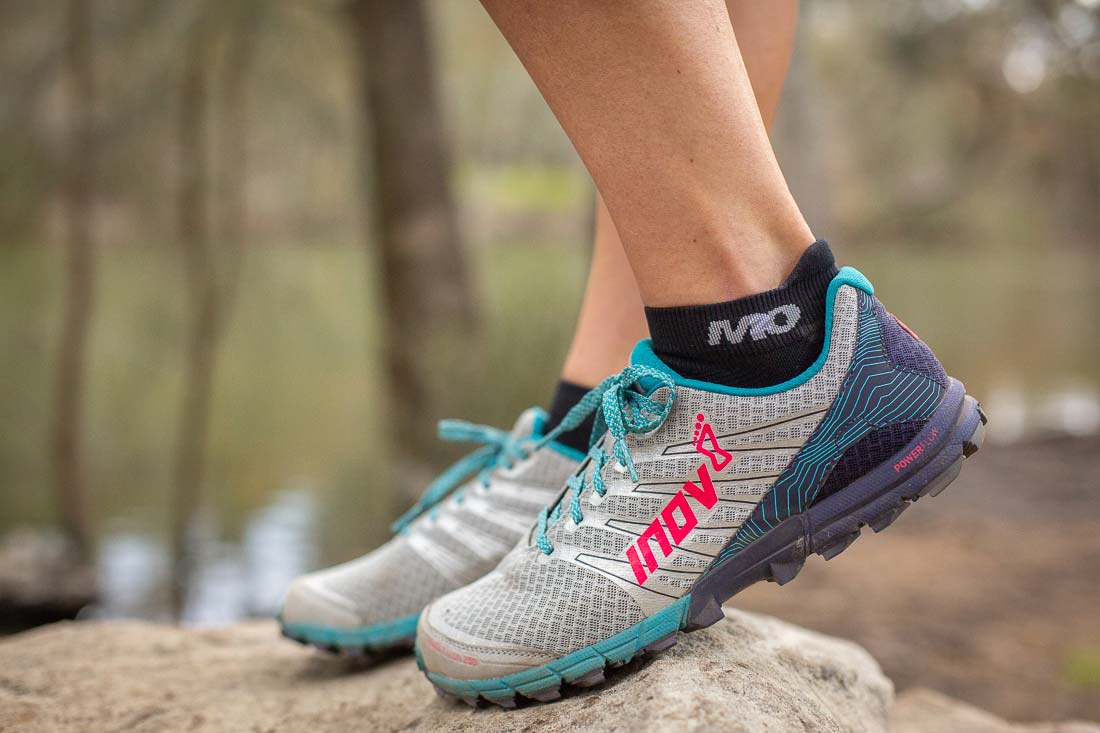 M2O Sports Compression Sock – Apparel Review
Cut to the Chase
If you're curious about compression socks, then we would say "go for it, try them for yourselves. M2O Industries have created a range of technical, breathable, lightweight and supportive socks that provides excellent post-recovery care for your feet. Simply put, your feet will love you for buying them!
Pros
Incredibly comfortable
Just the right levels of compression
Quick drying
Cons
None that we can think of
---
Socks are socks, right? Well, not all socks are made equal.
There are an abundance of sports socks on the market and the majority of them simply do one thing, and that's to cover up your feet and pinkies. 
The Sydney based company, M2O (short for Mountains to Oceans) offer something a little different in this regard. Established in 2016 by Trent Fitzgibbins, one of the original founding partners of the highly awarded JetBlack Cycling.
With athletes such as Tracy Hannah, Jason English, Danni Beercroft, Polygon Team and Bernard Kerr to name a few, M2O are really makign big strides in the outdoor activity industry.
Fit and Feel
The fit and feel of the M20 socks differ from your 'run of the mill' active-wear socks. The stitching and panels have been designed to provide support across all areas of your foot.
You will notice that they feel a little tight when you initially try them on. That's the compression magic doing its thing, but don't be too concerned because they're not as tight as aeroplane compression socks for example, but certainly tighter than your normal socks, and for good reason.
How Much Compression and Why?
The M20 socks have a compression rating of 23mmhg. "What the hell is mmhg?" we hear you say. The unit of measurement is called "millimetres of mercury" which is a measurement of pressure, also used in blood pressure.
Compression levels are indicated with a range of numbers like "20-30 mmHg", which means that the amount of compression will not fall below 20 mmHg and not exceed 30 mmHg. M2O socks fit nicely in the middle.
Why compression? 
The recovery period from training is when our bodies are building muscle and making gains (or losses as the case may be). While diet is a big factor in recovery, adding in the support of compression garments helps your body flush unwanted waste product incurred during exercise. This strategy helps ease, if not eradicate, symptoms of swelling, aching, restless legs and cramps.
Features
M2O Ankle Sports Compression Socks are designed with what M2O have coined an "unique energy maintenance system". Essentially what this means is that the sock simultaneously supports and stimulates the foot from heel to calf.
Out On The Trails
The difference between standard, non-compression sports socks and the M2O socks is obvious once you get them on. The fact that the compression design encourages better blood flow, energy transfer and greater circulation makes sense to us and is obviously the reason why our feet felt better than usual, post activity.
M2O socks have in-built ventilation which helps to reduce the heat build-up caused by slipping and rubbing during heavy exercise which can cause hot spots and lead to blisters, and the seamless toes reduce chafing, providing maximum protection and longer wearability.
The foot support feels fantastic and the amount of compression isn't excessive, so what you end up with is a sock that feels supportive and incredibly comfortable. The compression also helps to keep the socks upright all day, which is a nice bonus.
---
Where to Buy / Price
You can pick up M2O direct from their website.
Price: $25.00AUD