The Water Bottle with a Magnetic Personality
Maybe you lack a magnetic personality but you certainly can't say that about the Fidlock Bottle Twist system.
We all need to keep hydrated, especially as we move into the warmer season here in Australia. Be it warm or cold, as we ride we use up a lot of energy and the main cause for fatigue is dehydration. And as we become fatigued, accidents happen.
Many of use use a hydration pack or the frame mounted water bottle. The latter can be a little ugly and not all frames can fit them, so we were intrigued to hear about the magnetic Fidlock Bottle Twist system.
First Impressions
The Fidlock Bottle Twist looks like any other normal water bottle. Its mouthpiece has a simple design that you'll see in hundreds of other bottles, it unscrews and the bottle is squashy. There's not a lot more to say about the bottle really.
The main difference on the Fidlock Bottle Twist to other standard water bottles is the mechanism on the side. This is the magnetic mechanism that sets the Fidlock Bottle Twist system apart from other water bottles.
Installation
Installation is very simple. One piece of the magnetic water bottle mechanism is already fitted to the bottle, so all you need to do is to attach the frame mechanism. Simply screw the frame plate (screws provided) into the cage holder holes, that you'll see on most bike frames.
Once the frame mechanism is securely attached, the bottle just needs to be brought close to the mount and the magnetic attraction snaps the bottle into place. To remove the bottle, you simply twist and out it pops.
Bottles always get a bit worn out after a while, meaning its time to buy a new one. With the Fidlock Bottle, you can keep the magnetic attachment, by simply detaching it, and just purchase a new bottle; less waste for the environment compared to previous magnetic bike bottle attempts.
On The Trails
The bottle and the magnetic mount were pretty secure on the bike – I never once had it fall off even negotiating rock gardens at speed. I liked how you are able to change the way the bottle loads onto the magnetic mount, it can be changed from right to left loading, using a flat bladed screwdriver to undo the mechanism on the bottle.
With no bottle on, the bike looks cleaner as there's no bottle cage other than the low profile magnet plate. On the negative side, whilst moving, it can be occasionally fiddly to get the bottle into just the right spot to snap into place on the frame mount, especially when the trail is a bit rough. But I guess I should limit trying to ride one handed on rough trails anyway.
The bottle mounting plate itself does flex away from the bottle a little and we see this as a future weak point where it may fail after quite a bit of use, but we have to admit we haven't experienced this so far. Just something to keep an eye on.
The single side loading does make it a little restrictive too, with most bottle cages (not all) you can use either hand, but with this you load/unload one way (left or right set up). After several days of riding with the Fidlock Bottle Twist  system, we just got used to it and it wasn't really an issue at all.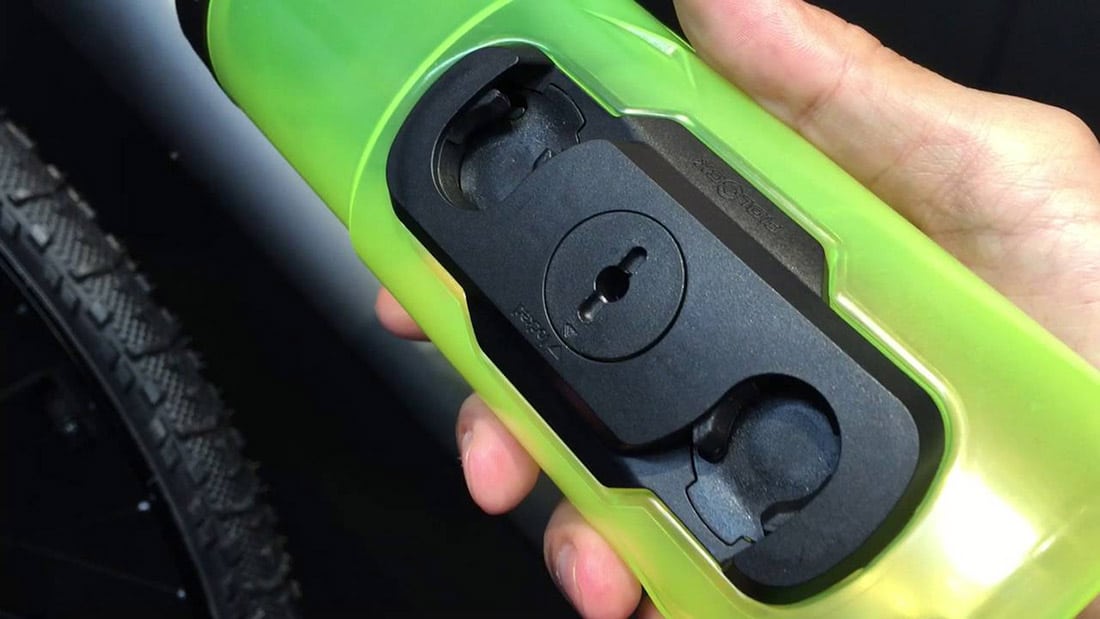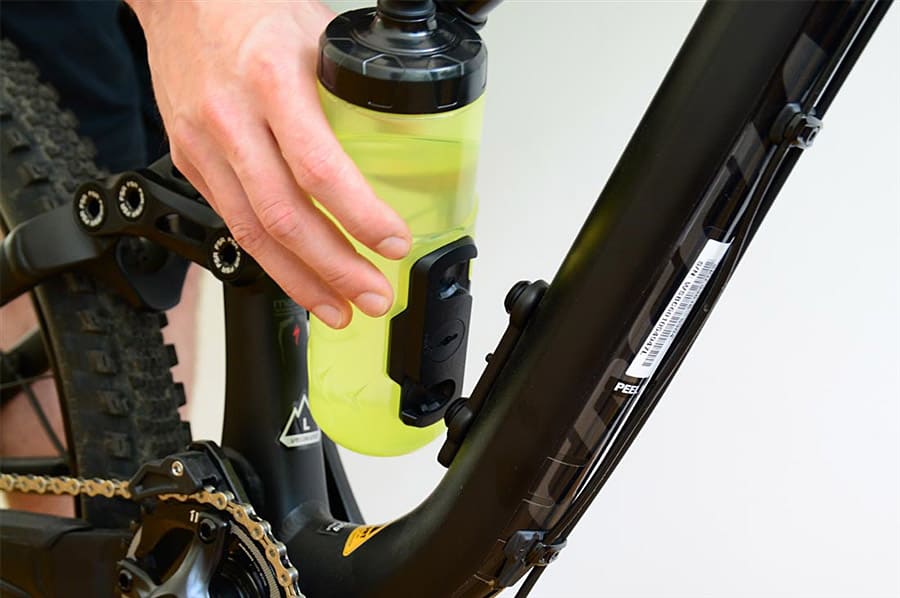 UPDATE!!! – Underside Mounting
We recently learned that Fidlock Bottle Twist have added an update to the system for all of you who use the bottle hanging on the underside of your frame.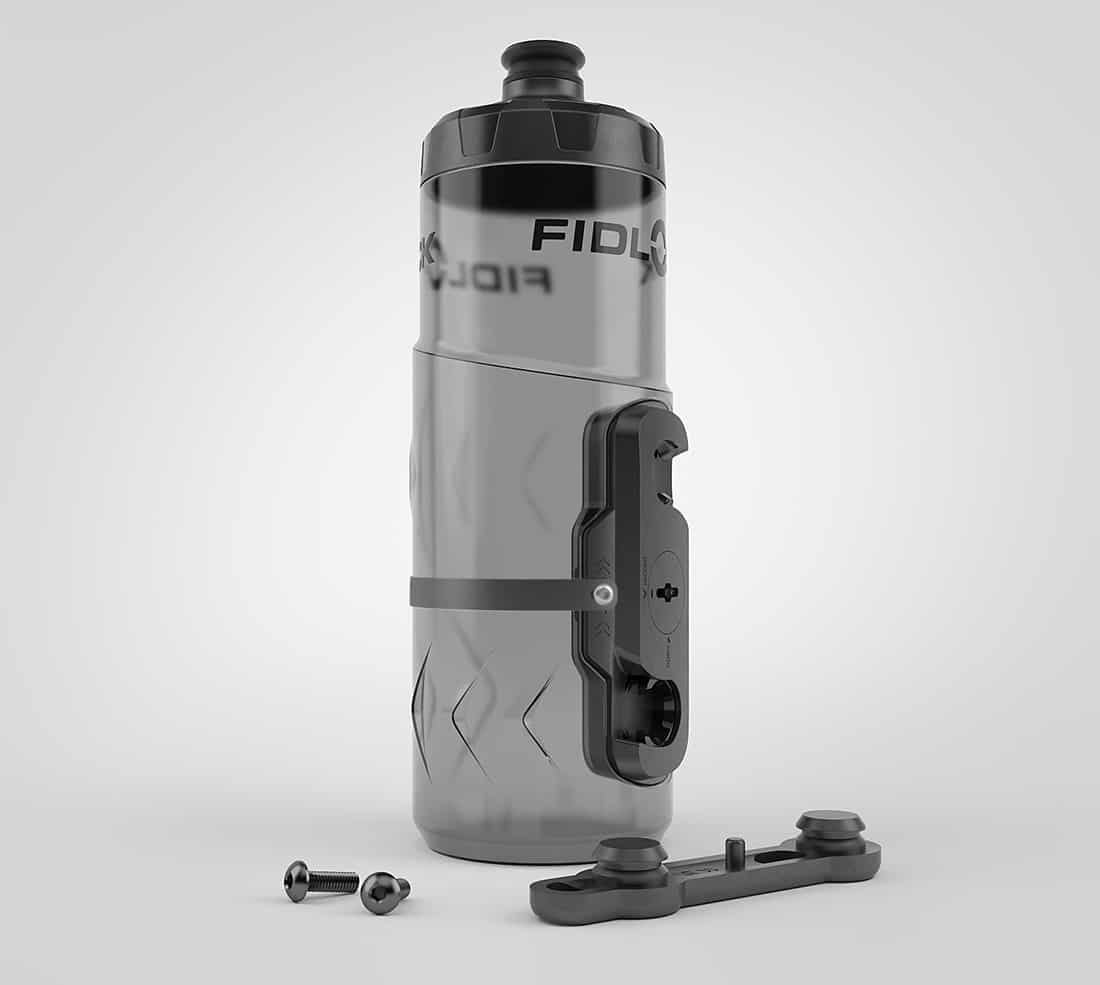 With the brand new "GRAVITY KIT" – a surrounding steel band, which absorbs extreme forces – making underside hanging possible.
Fidlock have decided to switch all deliveries to the version with "GRAVITY KIT" preassembled with immediate effect – so distributors don't have to concentrate on the question of how the bottle is mounted but can sell the bottles without complications to any interested biker for use on any place on the bike.
Furthermore they offer a "gravity-kit" including a modified Female part for upgrading bottles sold within the last year for $9,99USD RRP.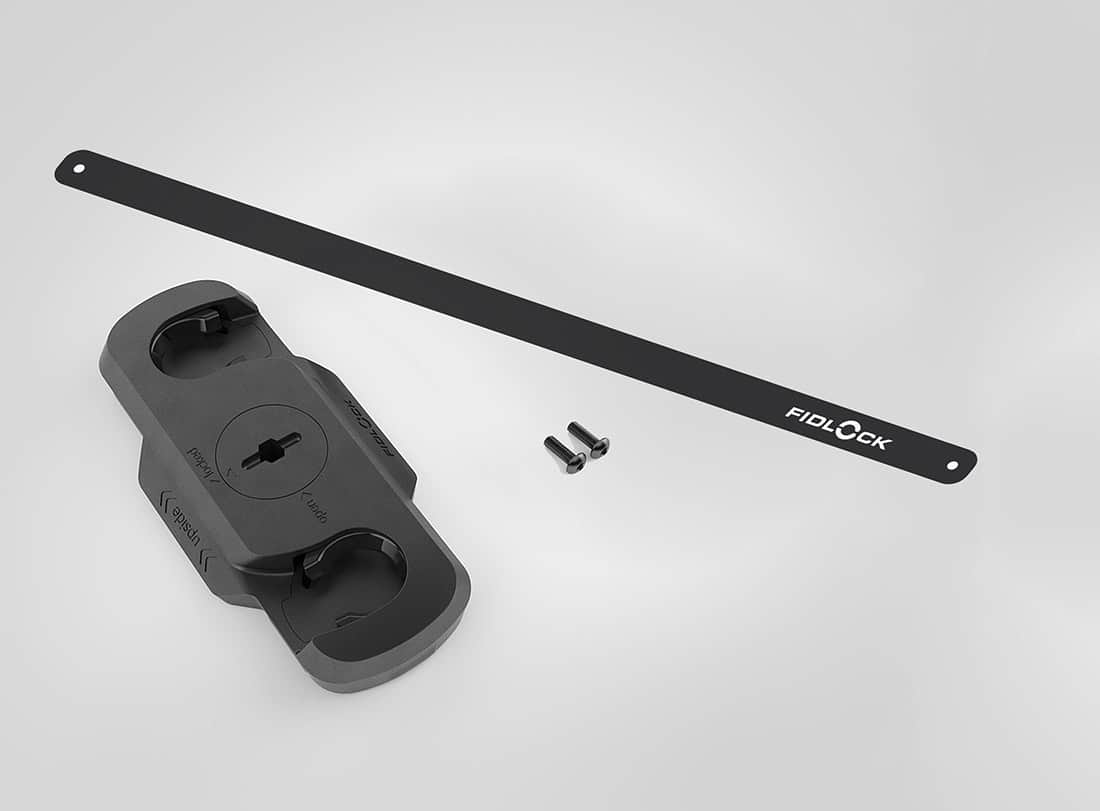 Born and grew up in Wales but now a fully fledged Aussie. A passionate mountain biker, hiker and general nature addict. I'm also a bit of a muso and enjoy a good craft beer every now and again (probably too often).
I hope what we do here at Tyres and Soles will inspire people to get out there and experience first hand, the natural wonders that surround them.
So, pump up those tyres, don your favourite boots. Grab a mate, a partner, a pet… and head out into nature. But tell us all about it when you get back.
Editor at Tyres and Soles.