One of the Most Popular Mountain Bike Event is Coming to the Apple Isle.
It all started way back in 2009 with the Trans Provence, which sparked the race format that is widely known today as, Enduro. It's not too much of a stretch to say that thanks to the Trans Provence we now have the EWS events. The Trans Provence was a six-day big-mountain enduro racing event, often ridden blind due to the sheer length of the trails, lack of practice times, and the way the trails were kept as secretive as possible.
It snaked its way through the French High and Maritime Alps and down to the Mediterranean and featured trails that were technical, steep, and varied in difficulty, hence it attracted riders from all over the globe.
The Trans Provence is sadly no longer but in the meantime, the MTB world has paid witness to a seismic change in the industry due to the demand for bikes and gear needed to perform for this type of race event and thus, paved the way for similar events across the globe such as; the Tranz New Zealand, Super Enduro, 'Ard Rock Enduro, Trans BC, Andes Pacifico and let's not forget the Enduro World Series, of course, and now the latest to be announced will be Trans Tasmania.
Yes, you read that correctly. Trans Tasmania is coming. We feel the collective roar of "YES!", across the Australian MTB community with this exciting news. We got in touch with the event organizer of not only Trans Tasmania but also Trans BC and Trans NZ, Megan Rose, who kindly agreed to talk to us about what we can expect from this race event.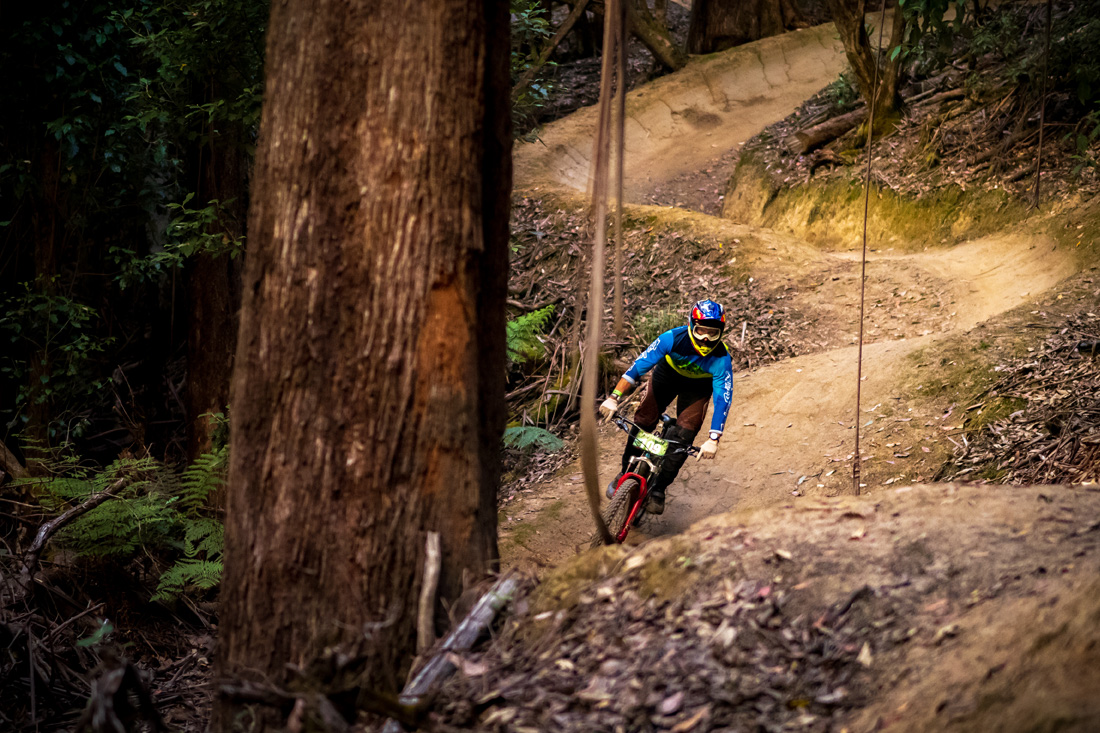 Expect to experience super flowy trails as well as very technical sections.
Photo credit: ©Jack Fletcher
---
Thank you Megan for taking time out of your busy schedule to talk about Trans Tasmania. This is exciting news for the Australian MTB community, the stoke levels are already overflowing.
The Trans events have been a wildly popular race format since they began in 2009. What is it that makes these events so popular?
People just want to ride their bikes in incredible locations, explore new trails in new destinations (whether that's in their own country or overseas), go on riding trips with their buddies, and finish the day with a good beer. Most don't necessarily care about the racing/winning aspect, but still like the aspect of pushing their limits.
In comes the Trans events, where all they have to do is book their flight and the rest is taken care of for a full week of not having to think about anything but riding bikes and getting to ride the best of the best trails at that chosen destination. It's a win-win really.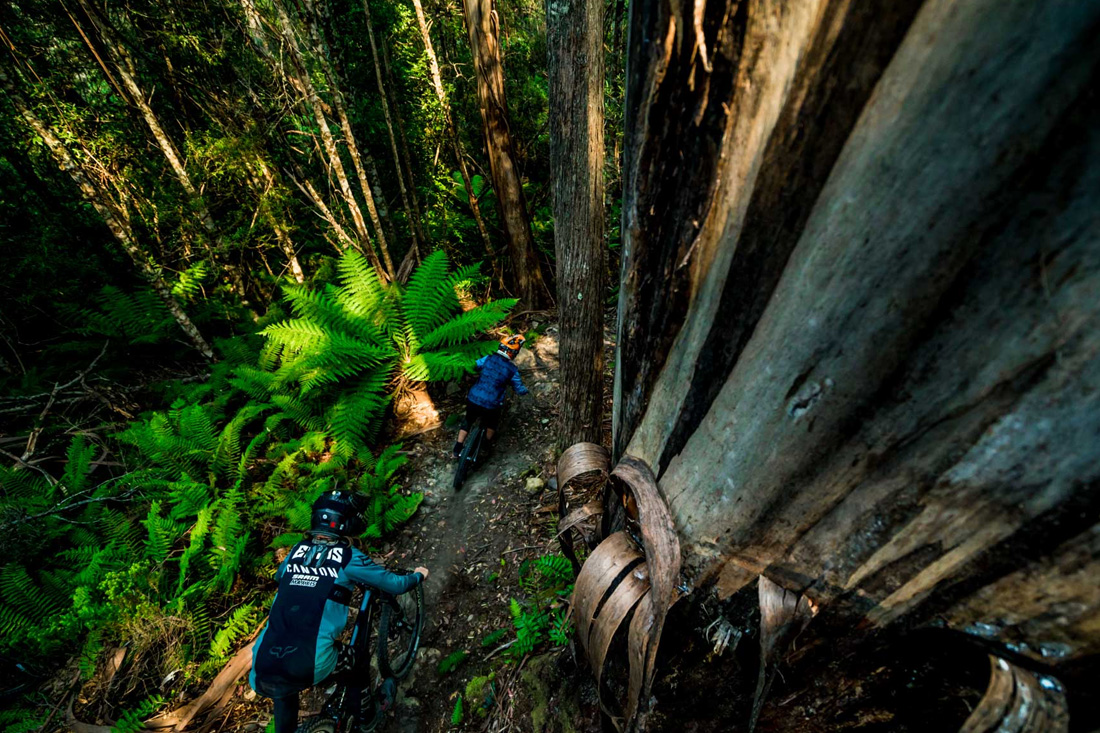 Tasmania, pure wilderness.
Photo credit: ©Matt Staggs
---
Having a sense of adventure, combined with a race mentality seems to be at the core of these events. As an adventure racer and seasoned traveler yourself, do you think it was a fairly natural transition to become part of the team that organizes these types of events?
Yes for sure. Having competed in these types of events for many years definitely helps with your perception of what works and doesn't work with these multi-day events. Being immersed in it as a racer you get to learn from your own experiences but also hear all the comments on what others are saying that they like and don't like about specific aspects of an event. But my degree was a Bachelor of Business majoring in Event Management so it was a natural progression and passion of mine.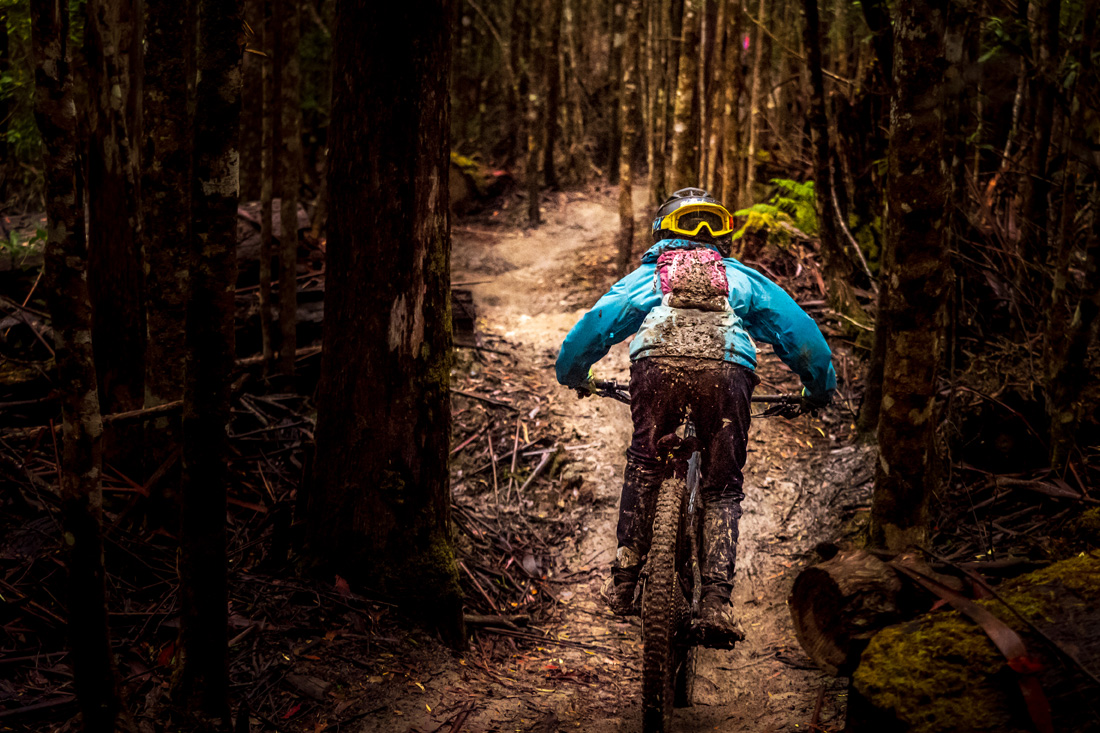 It does get a lot of rain in Tassie.
Photo credit: ©Jack Fletcher
---
Trans Tasmania or Trans Taz, it even has a nice ring to it. What was the impetus to create an event like this for the Australia region and specifically Tasmania?
I have been running Yeti Trans NZ for 6 years now and Schwalbe Trans BC for 4 years. I live in Canada but grew up in Australia. I love putting events on in incredible places that have destinations and trails that inspire me and provide the motivation to showcase these incredible riding locations to everyone else around the world.
I don't think there was too much in Australia in the past that inspired me mountain biking wise until Tasmania hit the radar and grown to what it is now. It's so exciting to see. I am a citizen of Australia, NZ, and Canada, so it only seemed fitting to add Yeti Trans Tas to make the trifactor of trans races in all of these 3 countries for people around the world to travel to.
The welcomeness of the local Tasmanians on my first scout trip of the area was also a big factor in deciding to move forward with this. Just to see the stoke and encouragement from everyone with the concept and idea also helped make it concrete in my mind that it was a good idea!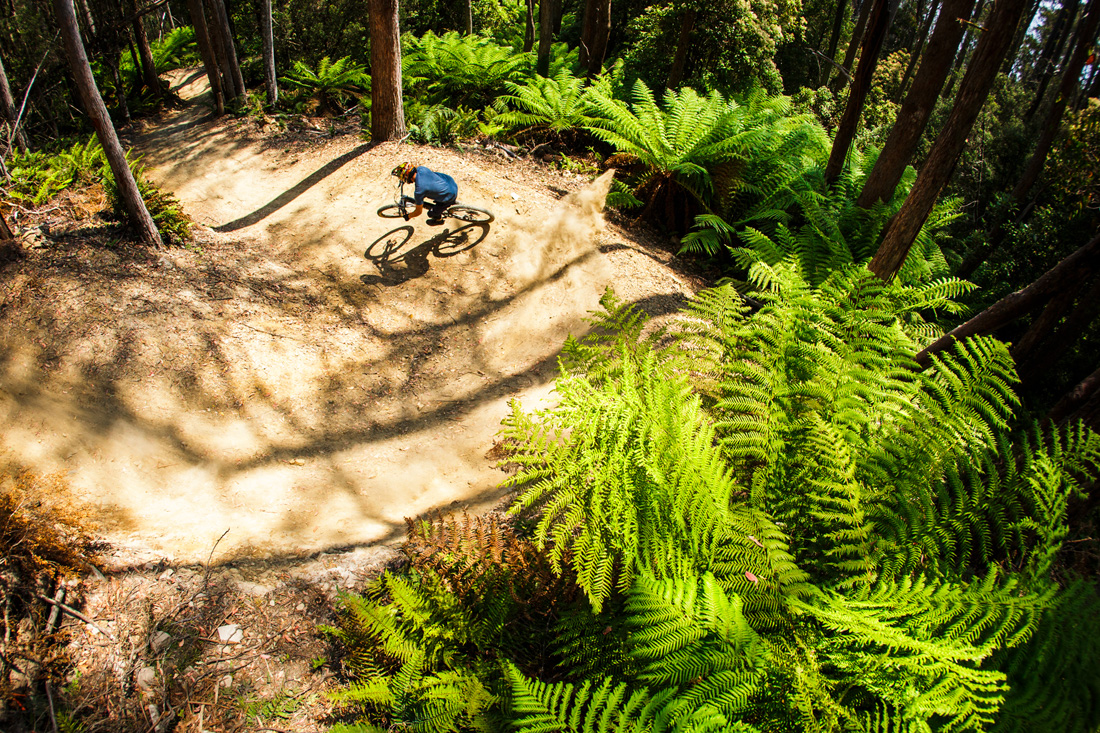 Sheer bliss!
Photo credit: ©Ryan Finlay/Maydena Bike Park

---
What can riders expect from Trans Tasmania in terms of trail variety and skill level needed?
It's going to be a real mix throughout the entire 5 days. I would place it in between Trans NZ (a little easier) and Trans BC (consistently harder) for technicality and skill. There will be some trails that are up there on a level with EWS stages and will really push some riders limits and then some blue trails the are just super fun and flowy and then everything in between, like some real fun blacks that aren't scary but just keep you on your toes!
Riders have to be a solid rider, comfortable riding black trails, and have the fitness to be out there on course for 4-5 hours a day riding at a casual pace. Expect approx. 20-35km per day with anywhere from 800m-1500m of climbing each day. We don't put cut off times for transitions and like to keep it nice and fun and chill, but if people are really off the back after day 1 then we revisit this factor.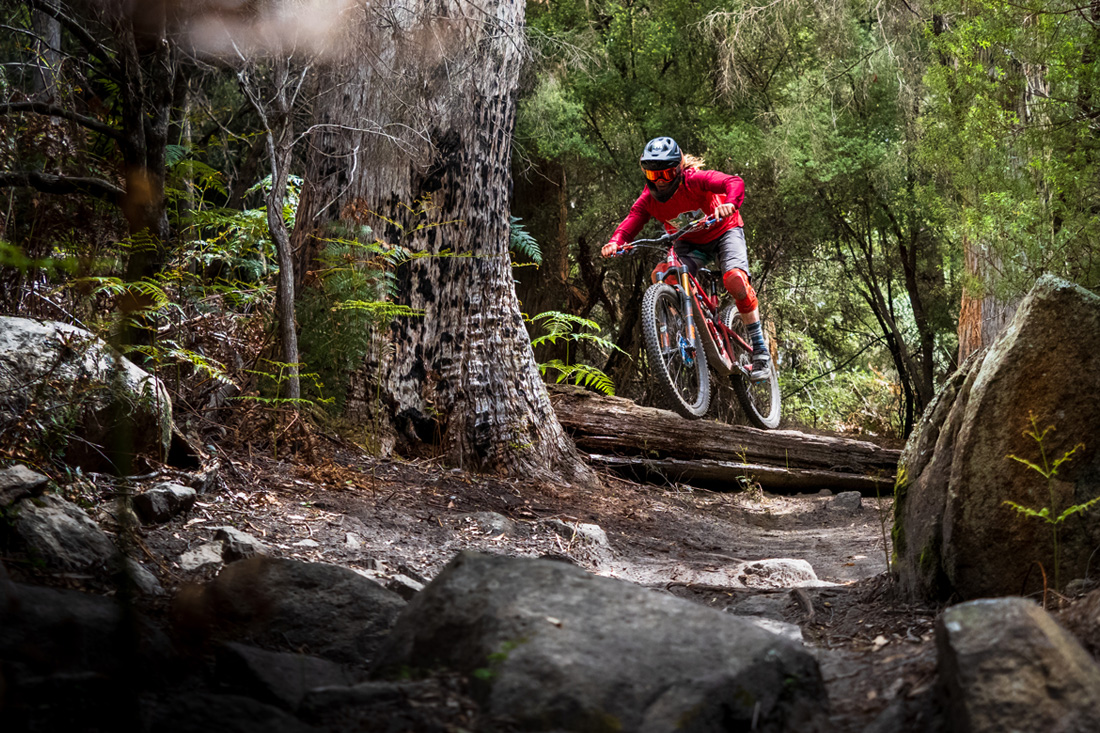 Rocky, Rooty, off-camber, expect to ride it all.
Photo credit: ©Jack Fletcher
---
What categories will there be, open, masters, etc and will you have an e-bike category?
Trans races to me are more about the adventure, fun, chill vibes, riding with buddies (and racing your buddies), and finishing the day with a beer and less about categories and winning. So I like to keep it simple with categories. Open Women, Open Men, Master 40+ Men, Master 40+ Women (only if there are approx. 5 or more registered in the category), and an Old Boys Club 50+ (again only if there are enough to make the category).
As for E-Bikes, I hadn't planned on it, but have let a few in already. It won't be a competitive E-Bike category, just those that want to be able to get through the event that wouldn't have otherwise been able to on a normal bike. I am not against E-bikes at all but it just creates a whole other logistical aspect to an event like this where there are already so many logistics aspects to deal with!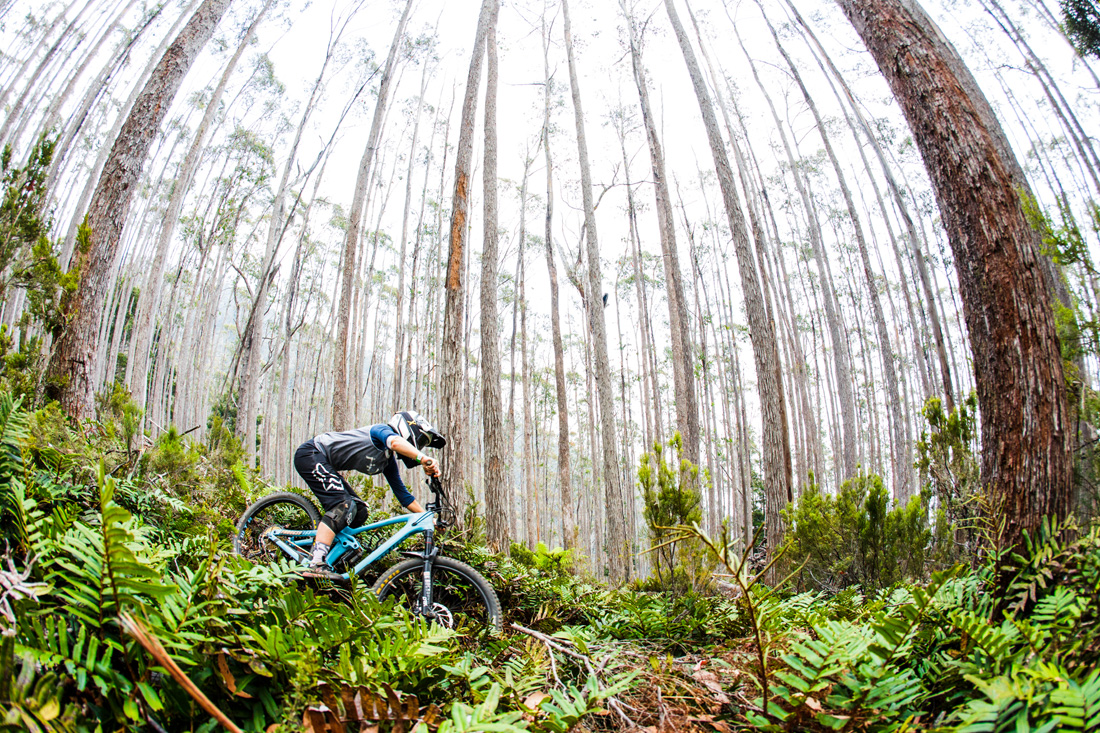 Does a bike make a sound in the woods if no-one can hear you?
Photo credit: ©Ryan Finlay/Maydena Bike Park
---
What sort of packages will Trans Tasmania offer, such as; transport, food and accommodation?
We have 2 packages available.
ALL-INCLUSIVE: means just that. Get yourself to Hobart airport and everything is covered from beginning to end (airport pickups and drop-offs, 6 nights accommodation, 3 meals a day, snacks out on course each day, transport between towns and shuttles to the start line each day, fully marked course each day, custom event jersey, medic team, media team and the rest of the rad volunteer team to look after you all week long
SELF SUPPORT PACKAGE: You still get everything to do with the event but you are on your own program for accommodation, transport between towns, and breakfast and dinners. You still get food out on course, lunch each day, and shuttles to the start location each day.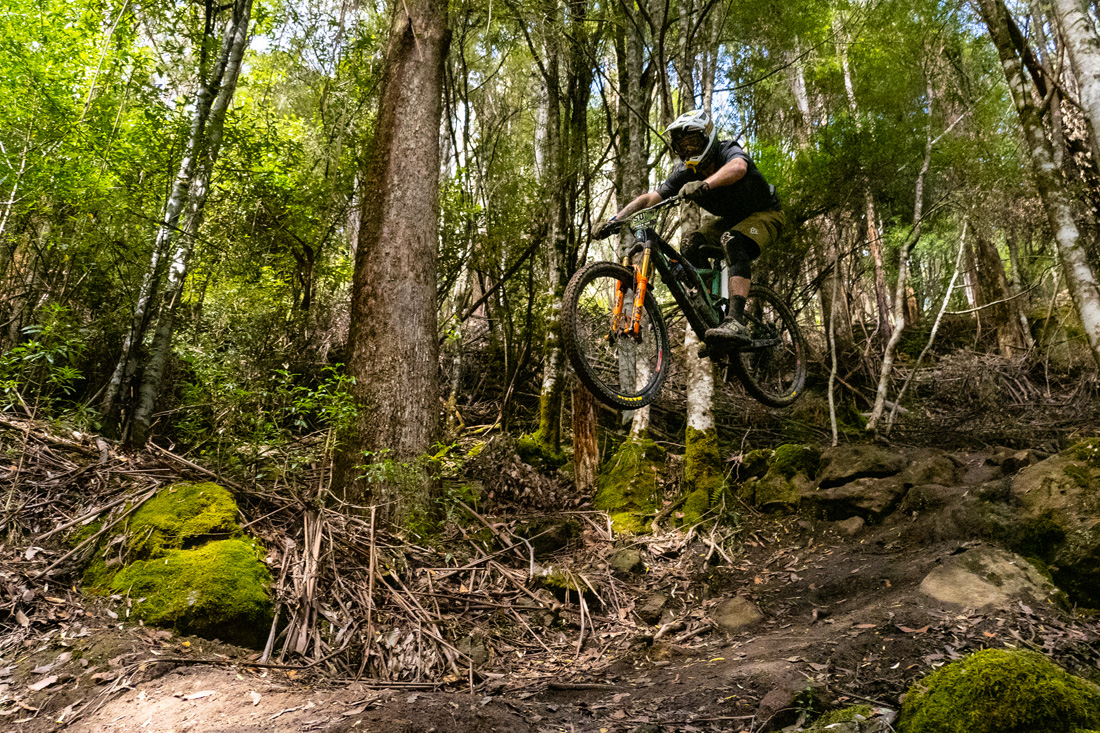 Air time with the Trans Tasmania, it's coming!
Photo credit: ©Petri Miniotas
---
Will you be capping rider numbers for the events?
Yes, we take 100 All-Inclusive Riders and 40 Self Support. We basically need every single Air Bnb house in Maydena to make the event possible, so that outlines the restriction of our cap and we like to keep it to be an event that's not crazy big for a better vibe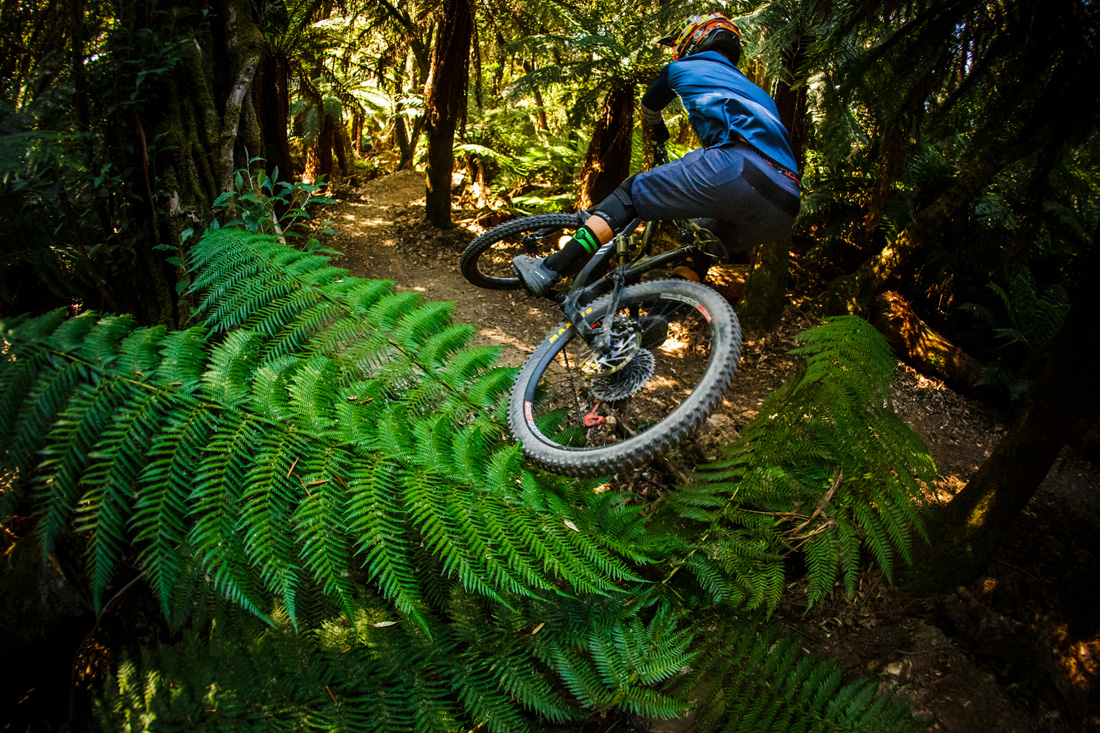 Whipping up a storm in the Apple Isle.
Photo credit: ©Ryan Finlay/Maydena Bike Park
---
With the current COVID climate, what are the plans for keeping riders safe?
Since the event is still over 9 months away, we aren't putting any exact Covid policies in place just yet, because as we know things change daily! But aspects we will be looking at is having meals outside and in waves, briefings outside, food station protocol so everyone's hands aren't all going into the same bowl of lollies and snacks, hand sanitizer in all locations needed and any other aspects to make sure all riders and volunteers are safe and we are following all the government guidelines.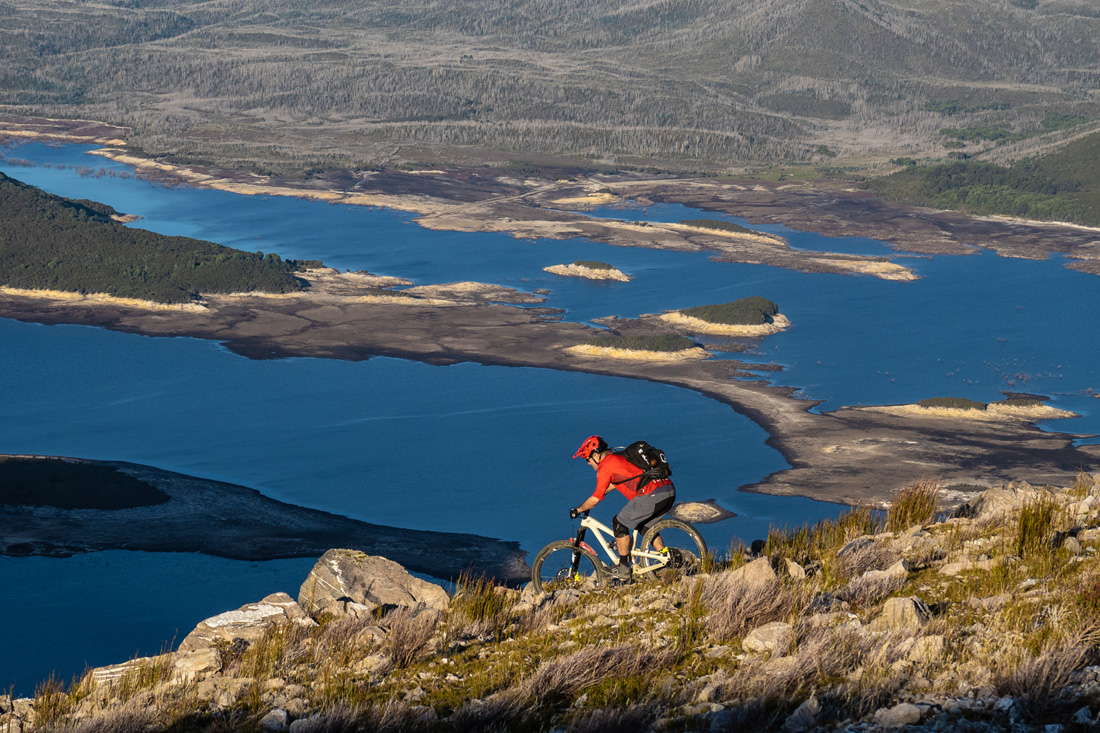 Expect to be stunned with the spectacular variety of landscapes Tasmania has to offer.
Photo credit: ©Petri Miniotas
---
The big question, when is the launch date?
Well, it was Feb 1-5, 2021 but earlier in January, we had to push the event to our backup dates of November 22-26, 2021 due to the Great Sydney outbreak travel restrictions taking many of our registered riders. Most have transferred to the new dates, however, we still do have about 10 more spots remaining on the all-inclusive package and about 15 on the Self Support.
2021 is an Australian only resident event. As for 2022 dates – they are still undetermined. We will go back to our Feb dates if the world has opened back up for travel to international, but if not, we might roll with the November dates again for 2022. This decision won't be made until around August/September this year. So keep an eye out on the website.
So there we have it, we don't know about you but we are sizzling with excitement about this event. Trans Tasmania or Trans Taz as it will surely be known, is a well-deserved event showcasing what we have to offer in Australia and especially the apple ilse. Trans Tas is going to be one hell of an MTB event and one you all need to add to your calendar. A huge thanks again to Megan who took time out of her busy schedule to answer our questions and for adding Australia to the Trans MTB events.
We thank you!