Regular and Maternity Chamois Shorts Developed by Kaden Apparel
Kaden Apparel, women's specific mountain bike clothing now offers a line of regular and maternity chamois shorts. These two chamois shorts mark the first pair of padded cycling shorts to be introduced to the Kaden lineup. Both shorts are constructed from the ground up using high-quality Italian fabric and pads and are suitable for mountain biking, gravel riding, road riding, indoor cycling, or any other type of cycling.
The Primo Maternity Chamois Shorts from Kaden Apparel are the first padded cycling shorts designed specifically for pregnant cyclists. Designed from the ground up, these padded shorts are the same as their Como Chamois shorts with the exception of the tall belly band and articulated curve under the belly area.
Kaden Apparel created these shorts because there was nothing out there for women who wanted to keep cycling during their pregnancies or afterward…until now! These shorts are perfect for pregnant or postpartum cyclists and are c-section friendly. The tall belly band can be worn up or rolled down so you can wear them long after your pregnancy days. No more stealing your partner's sweaty old chamois – you deserve your own that is designed just for you!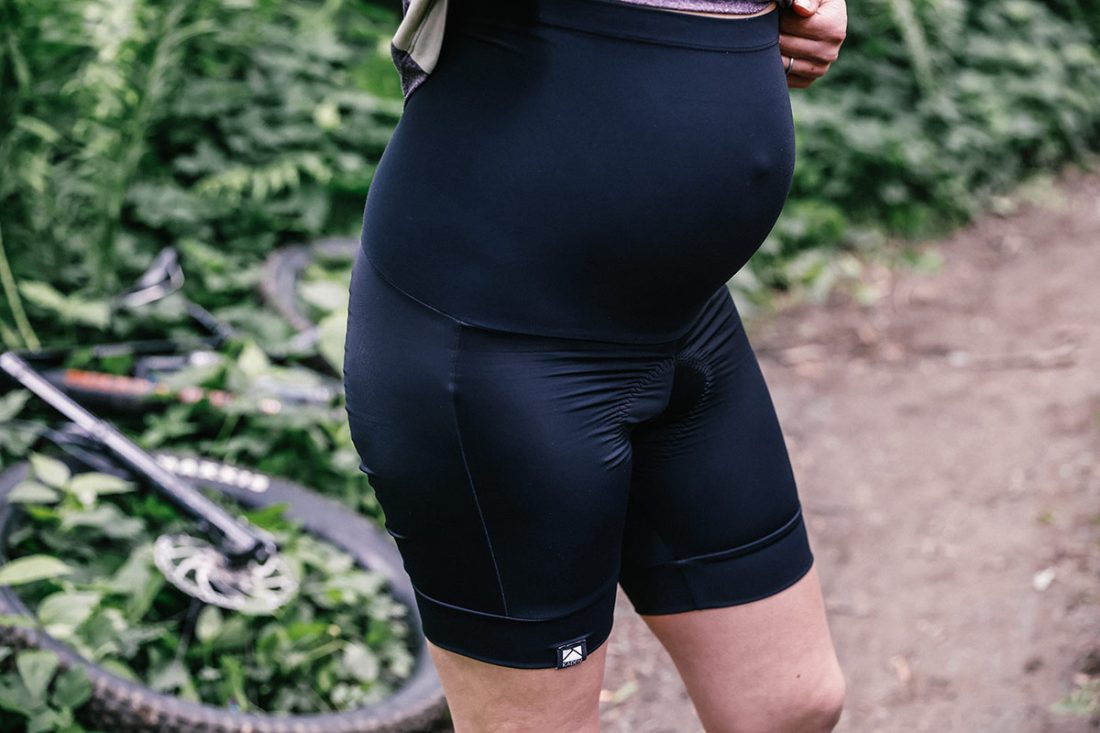 "I'm thrilled to finally introduce a padded chamois short to the Kaden line. The chamois is arguably the most important piece of a cyclists' wardrobe and one that can make or break your ride. This is one of the few contact points (besides your feet and hands) with your bike so it's essential that it's extremely comfortable," Chelsea Camarata, founder of Kaden Apparel.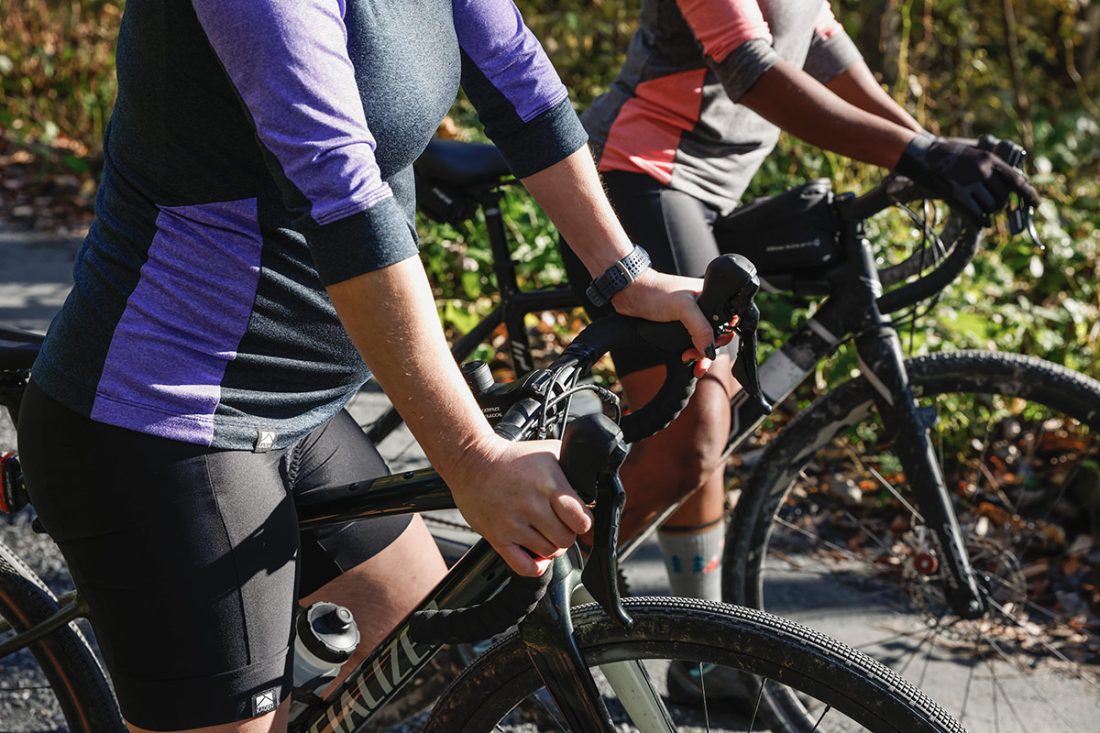 While many other companies just white-label other brands' chamois shorts, Kaden's is designed with all the best features combined into one short. The non-see-through Italian fabric and Italian dual-density foam pad is exactly what your butt needs. They can be worn for gravel biking, road riding, indoor cycling, or under your mountain bike shorts/pants for MTB or enduro riding.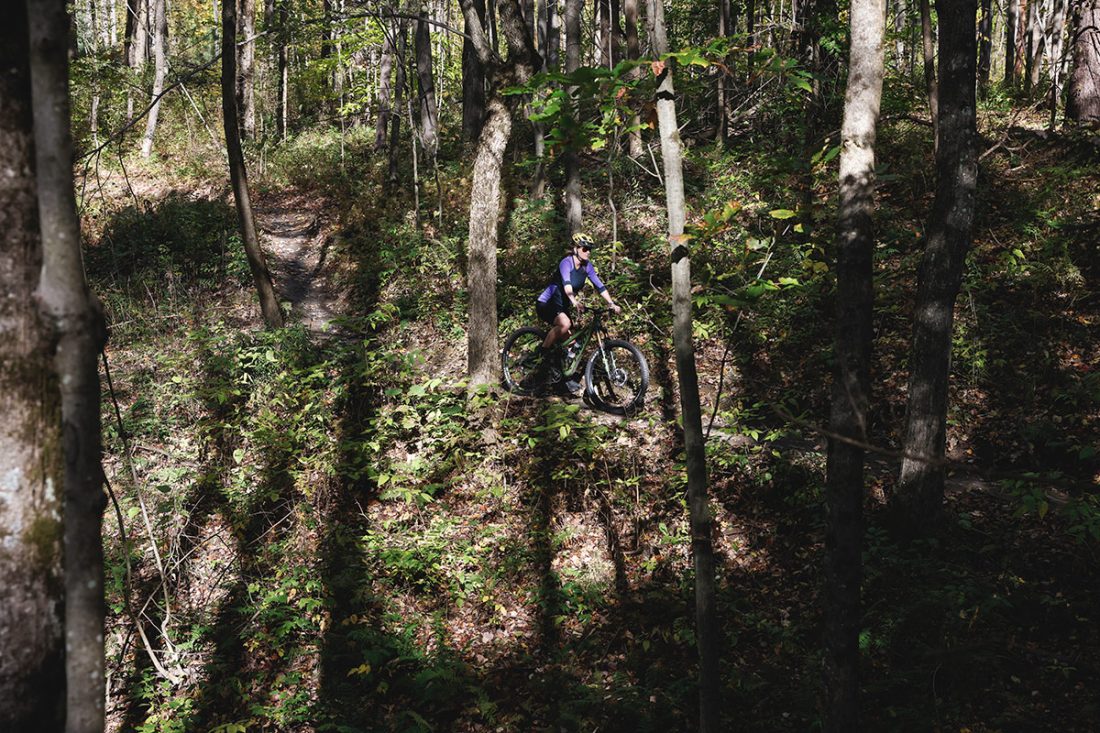 "We tested out many different types of fabric and pads, before finally landing on the perfect combination of long-time wear comfort and durability. While many companies just white label other brands' chamois shorts, this pattern was designed by the Kaden team from scratch. These shorts are designed to fit riders in all the right places and create a seamless look and feel. This will be the chamois you reach for time and time again." Chelsea Camarata, founder of Kaden Apparel.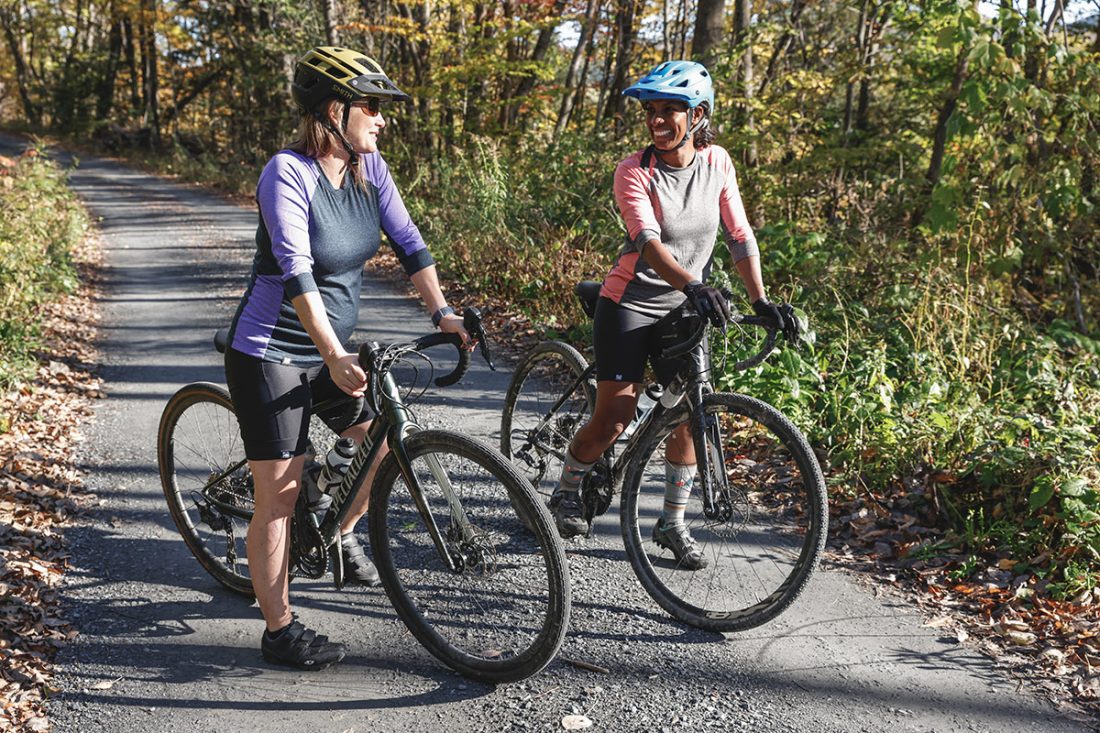 Features
Non-see-through Italian fabric and Italian dual-density foam pad.
A higher-waisted yoga-style waistband that doesn't dig into your belly. For the maternity version, the tall belly band can be worn up around your belly or rolled down when the height is no longer needed (think postpartum).
Smooth leg bands that don't dig into your thighs.
One side pocket with a flap top closure is the perfect size for your phone, keys, or a snack.
Belly and leg band/label hook: The belly band fabric is incredibly soft and supportive with a slight curve under the belly for maximum comfort. The belly band can be worn up or rolled down to whatever height you prefer. It's designed to be smooth, wide, and elastic-free so it doesn't dig into your belly. The leg bands are also designed to be smooth and wide for the same reason and are also elastic-free. Your legs and belly don't want uncomfortable elastic digging into them! Plus, the label on the inside of the waistband is designed to double as a hook to hang your sweaty chamois shorts out to dry!
Chamois pad: The Italian chamois pad is designed with two densities of foam and is perfect for all your cycling adventures. This pad is of medium thickness so if you're used to a really thick road cycling chamois pad, this is a little thinner than that so it's more nimble and less diaper feeling.
Pockets: There is one pocket on the left side thigh that is designed to fit a smartphone, small wallet, or a snack. The pocket was intentionally placed on the left side so if you're wearing them with the Pinner Shorts, you won't have pockets overlapping on the same side.
Tested thoroughly: These shorts were tested during many hot summer days, chilly fall rides, and indoor training sessions and are great for whatever type of riding you're doing. The shorts were ridden in by our product designer up until 38 weeks of pregnancy and again postpartum after being cleared to cycle.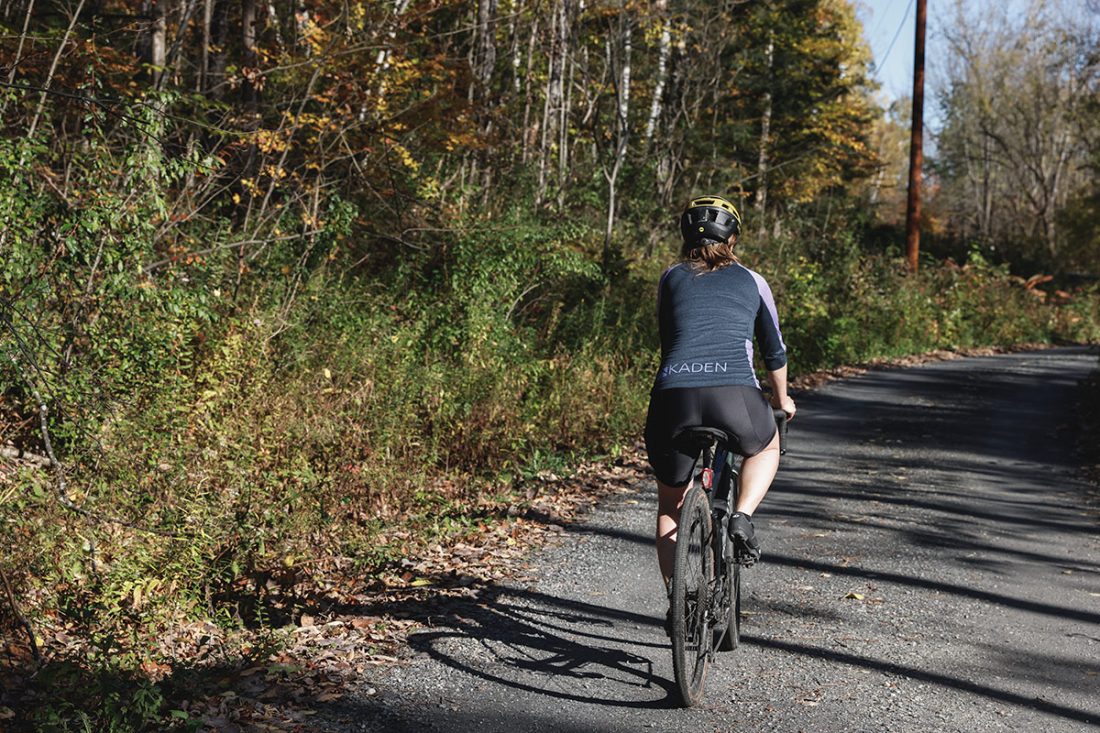 Fabric Contents:
Shorts body: 78% Nylon, 22% Spandex
Maternity belly band: 75% Nylon, 25% Spandex
Uses: Wear them on their own or under your mountain bike shorts or pants. Perfect for:
Mountain biking/cross-country riding
Enduro/downhill
Gravel riding
Road biking
Indoor spinning/training/Peloton riding
Spontaneous swimming holes (don't worry, the fabric isn't see-through!)
Inseam length: The inseam length is 8". The length of the shorts comes down to mid-thigh for most riders.
Fit notes: These shorts run pretty true to size so if you typically wear a medium, choose a medium. If you prefer a tighter compression-like fit, consider sizing down.
Price / Where to Buy