---
INTENSE CYCLES – Australian Market Direct-to-Consumer E-Commerce model
As of November 2020, Intense cycles Australia is no longer being operated by a third party distributor, and is now a 100% owned subsidiary of Intense Cycles USA. We would like to thank V-Sport for their hard work and commitment to our brand and the quality of service they have given to our customers.
After reviewing the Australian market and conducting significant consumer research, Intense will offer the Australian market a Direct-to-Consumer E-Commerce model.  In explaining this decision, Peter Alexander (Managing Director, Intense Asia Pacific) said "the research showed that in the high end of the market where Intense competes, athletes want high-quality bikes with a wide variety in range and an easy to assemble delivered product."  Alexander explained that "by sharing a 'global inventory', Australian high-end riders will now have a wider range of bike availability, as we no longer rely on a distributor to order inventory 6 months ahead of time and hope they get the model range correct."  
---
"Frankly, we can never make enough Intense bikes – they are so sought after globally that our Australian riders often missed out on some of the really high-end models. With our new business model, we can now offer the whole range and if there is a bike in the US that one of our athletes wants, they can order it directly."
---
Alexander explained that "the Intense pre-packed, ready to assemble packaging system is world class.  Essentially all the fiddly and more complex work has been done – the process now is just plug and play really – follow the numbers and use the branded Intense Torque wrench and tool kit that is provided."
While we will always need the support of local dealers to provide service and warranty support, the modern age of E-Commerce together with the super quick and reliable global freight carriers, really makes this wonderful opportunity a reality.
Alexander went on to say, "The other really big advantage of Intense now managing the Australian market directly, is the single focus of our team. They won't be looking after 50 brands and trying to be all things to all people.  We are focusing on our riders – our athletes in competition and our weekend warriors who want to constantly experience the best riding experience that is available. Intense owners will see a huge improvement in our market presence."
This change will allow us to give ultimate levels of customer service and experience. We plan to be at more events and more demo days than ever before and look forward to being more deeply involved in all aspects of the Australian MTB community.  Intense Cycles mantra is "RACING IS OUR TRUE NORTH". As our commitment to this, we have two more exciting announcements.
Athlete Sponsorship
Cassie Voysey – Downhill MTB Racer
Cassie is the current under 19 National champion, and 2019 Oceania champion. She joins us for 2021 as she looks to take on the world in her first year racing the elite woman's category in the UCI DH World Cup series. Cassie is a rising star of the sport and we are really stoked to be part of her step to the next level. Make sure you follow ours and Cassie's social media for updates on everything she is doing both on and off the track.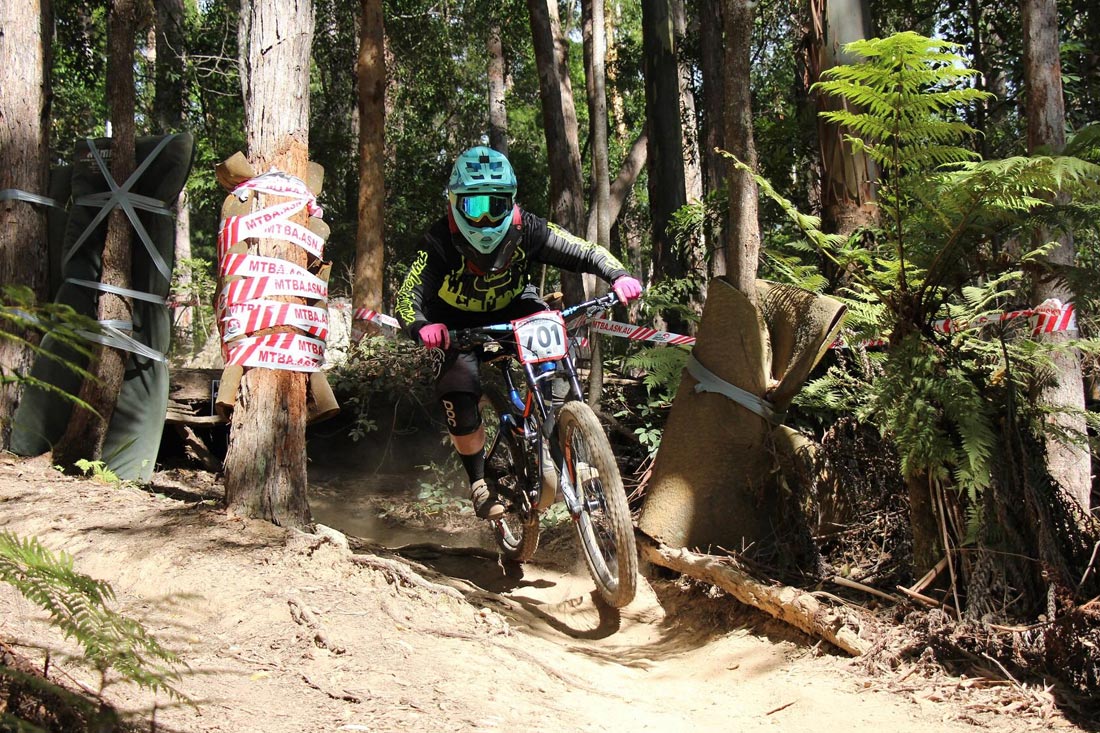 Cassie Voysey – Downhill MTB Racer joins INTENSE CYCLES for 2021.
Photo Credit: Nash J Ellis Visuals.
---
Event sponsorship
Intense Cycles Capital Kamikaze
We believe all levels of racing are important, and due to this we have partnered with CORC (Canberra off road Cyclist Club) as the naming rights sponsor of their 5 race endure series, the Intense cycles Capital Kamikaze. This series caters to all levels and has already drawn everyone from first timers to Elite EWS racers. This fun and inclusive event really embodies everything this sport is about.
Intense has a unique and extraordinary history with Australia, this has been showcased by many Australian riders representing our brand on a world stage. Starting way back in 2002 when Chris Kovarik (MTB Hall of Famer) won a world cup by 14 seconds, a record that holds strong today. Intense and Chris also hold the record for the longest continuous running bike brand sponsorship in mountain biking.
Other Australian riders who have raced as part of the intense team include Sam Hill and in more recent history Jack "Shark Attack" Moir and Dean Lucas.
We are sure that the changes within our business combined with the increased focus on the Australian market, we will see more great Australian riders race intense on the world stage into the future.
---