Otterbox Trooper 30 LT – Cooler Review
Cut to the Chase
If you class yourself as a bit of a thrill-seeker, go-getter, weekend warrior, dirtbag or beach bum, then the Otterbox Trooper coolers will make a perfect adventure companion. With its innovative carrying system, adaptability and durable materials, the Trooper LT cooler have pushed the notion of what a cooler can be. We are now witnessing the world of Uber-coolers!
Pros
Innovative carrying system.
Keeps contents cold for 3 days.
Durable materials, built to last.
External accessory attachments.
Cons
Price.
Would like to see a larger version.
---
Free yourself up with the Otterbox Trooper 30 LT cooler pack, this summer.
Whether it's a day on the river, an evening around a bonfire or an afternoon soccer match, go prepared with the Otterbox Trooper LT 30. The lightweight, soft cooler, the perfect pack-along for day trips.
The Trooper LT has a 30-litre internal capacity and keeps ice up to three days, so food and drinks are kept chilled and fresh on those hot Australian outings. It's leakproof, extremely durable and best of all, you can carry it on your back, freeing up your hands to carry even more beer.
Who is Otterbox?
OtterBox began way back (for us fortysomethings) in 1998 out of a Colorado garage of dreams. They started with a simple concept…a waterproof box, and the rest is history. Otterbox have earned respect from the outdoor enthusiasts as a hard-working and down to earth brand, who actually give a toss about their customers. Yes, they listen to the people who buy their products!
The Otterbox cases are dedicated to the thrill-seekers, go-getters, weekend warriors, dirtbags and beach bums all over the world. If you don't want to be worrying about that 10-year-old leaky cooler you've just dusted off, then don't fret, these bad boys are designed for the rough and tumble lifestyle.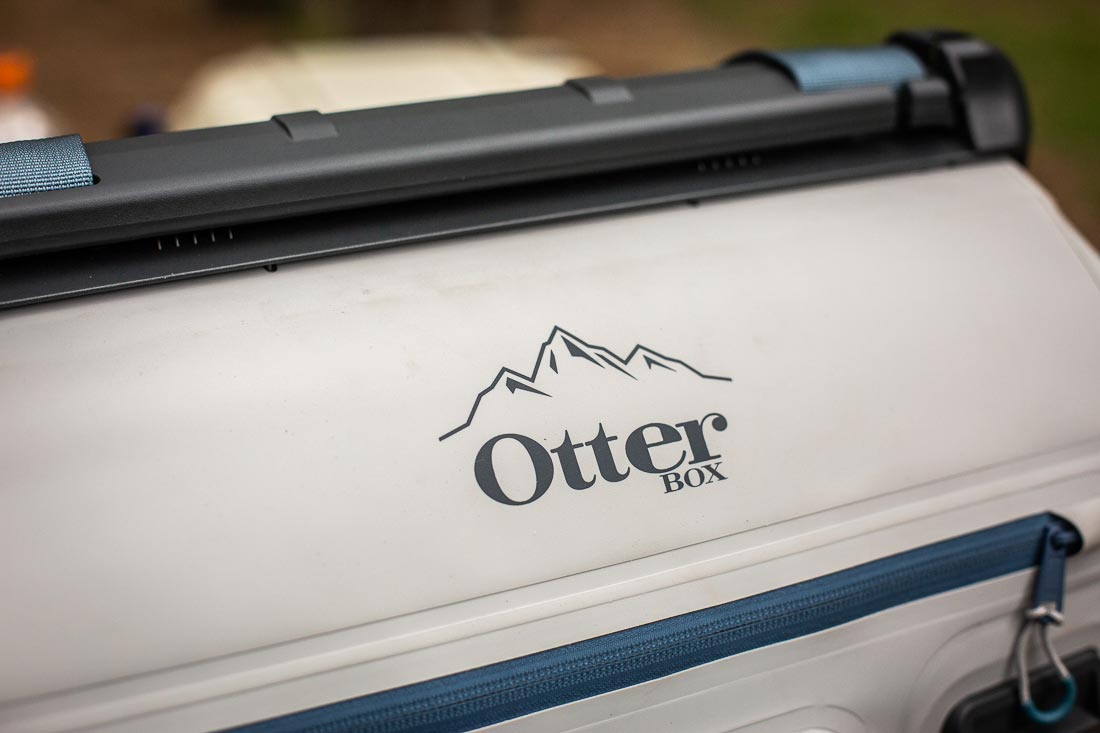 If you class yourself as a bit of a thrill-seeker, go-getter, weekend warrior, dirtbag or beach bum, then the Otterbox coolers will make a perfect companion.
Photo: ©Richard McGibbon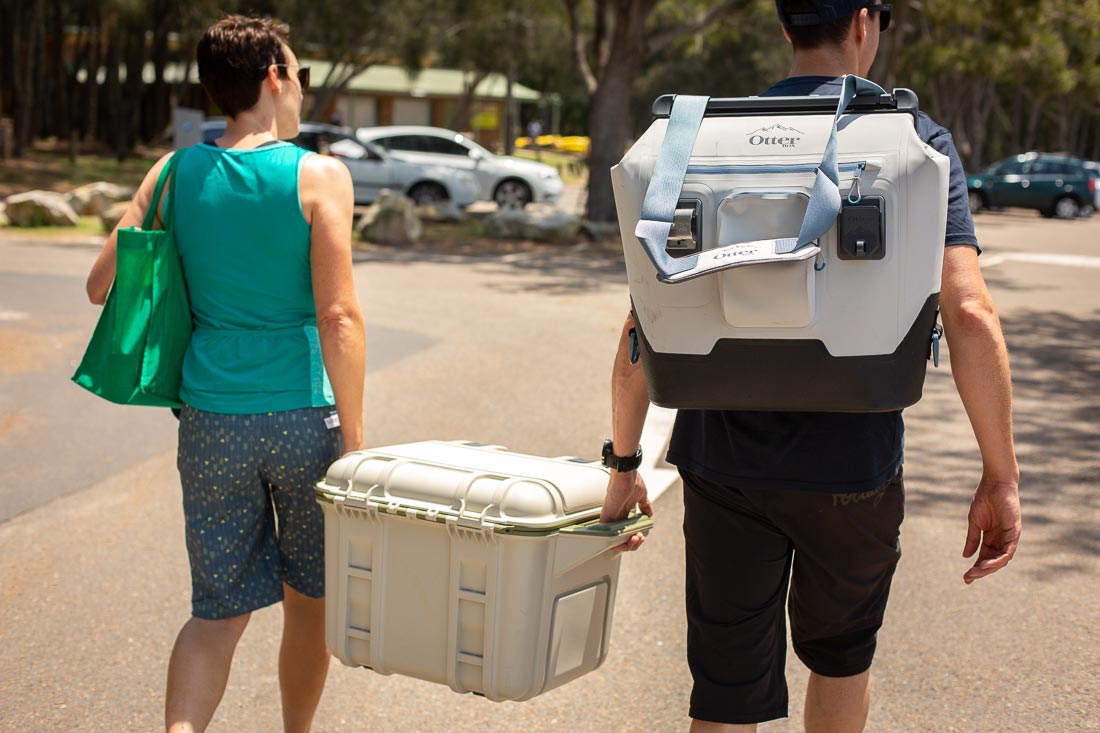 The pièce de résistance of the Otterbox Trooper (right) is the way you can carry it just like a backpack.
Photo: ©Richard McGibbon
---
Features
The main selling point of the Otterbox Trooper LT is mobility. You can carry it on your back, just like a backpack, freeing up your hands to carry other things. We all know how awkward cooler boxes can sometimes be to lug around. Well, the Trooper tackles that problem straight on with its innovative 2-inch wide padded shoulder straps.
In addition the shoulder straps, the Trooper LT also features additional mounting systems and Duraflex tie-downs to easily adapt to wherever you love to go. Versatility is the key feature of the Trooper LT.
Versatility
The Otterbox Trooper LT is the perfect companion for holidays, picnics or storing your catch on those fishing trips. The main closure which can be opened with one hand, securely closes the contents inside, keeping it cool for up to 3+ days, and the 30-litre interior is lined with a food-grade liner to ensure your food stays fresh and safe for consumption.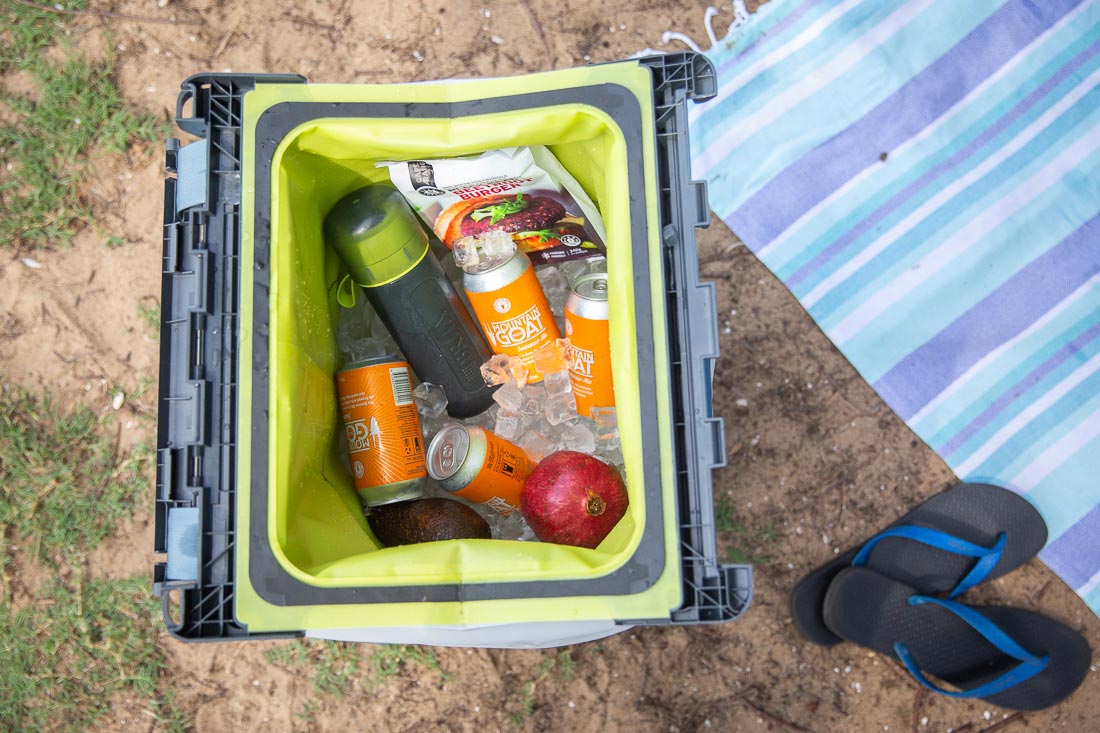 Loading and unloading the contents is easy via the large mouth opening.
Photo: ©Richard McGibbon
---
Durability
In terms of durability, the Otterbox Trooper LT is a tough cookie. The Trooper uses a durable TPU coated nylon exterior which is waterproof, puncture resistant, UV and chemical resistant. The base of the Trooper uses a heavy-duty panel to protect against abrasion from harsh ground surfaces and also keeps the contents stable.
The Trooper LT uses a flexible material so when carrying on your back, is much more comfortable for longer distances. If the surf gets a bit rough and it gets knocked about on the boat or in the waves, don't worry. The Trooper is waterproof rated IP-65 to protect against rushing rapids and pounding waves. And all of this is proudly backed by a Limited Lifetime Warranty.
---
Specifications
Innovative 2-inch wide padded shoulder straps.
The heavy-duty base covers bottom to protect from abrasion.
The largemouth opening makes for easy loading and unloading.
Durable TPU coated nylon exterior is water, puncture, UV and chemical resistant.
Waterproof rated IP-65.
Duraflex hardware including tie-down points.
Dimensions: 21.00" L x 17.00" W x 11.00" D
30 lt capacity with food-grade liner.
Quickly convert from shoulder carry to backpack carry.
Leakproof seal secures contents
Accessory mounting system
Water-resistant exterior pockets.
Premium grade thermal insulation
Keeps ice up to 3+ days
Bottle Opener accessory included
Backed by OtterBox Lifetime Warranty
---
Where to Buy / Price
You can purchase the Otterbox direct from their website.
Trooper 12 Cooler: $285.95
Trooper 20 Cooler: $369.99
Trooper 30 Cooler: $429.99
A full list of APAC and global distributors can be found here.
---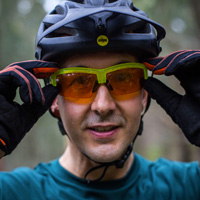 Chief Editor
at
Tyres and Soles
Born and grew up in Wales but now a fully fledged Aussie. A passionate mountain biker, hiker and general nature addict. I'm also a bit of a muso and enjoy a good craft beer every now and again (probably too often).

I hope what we do here at Tyres and Soles will inspire people to get out there and experience first hand, the natural wonders that surround them. So, pump up those tyres, don your favourite boots. Grab a mate, a partner, a pet… and head out into nature. But tell us all about it when you get back.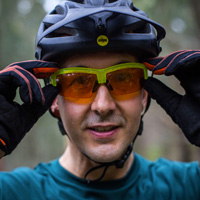 Latest posts by Jason Lorch (see all)