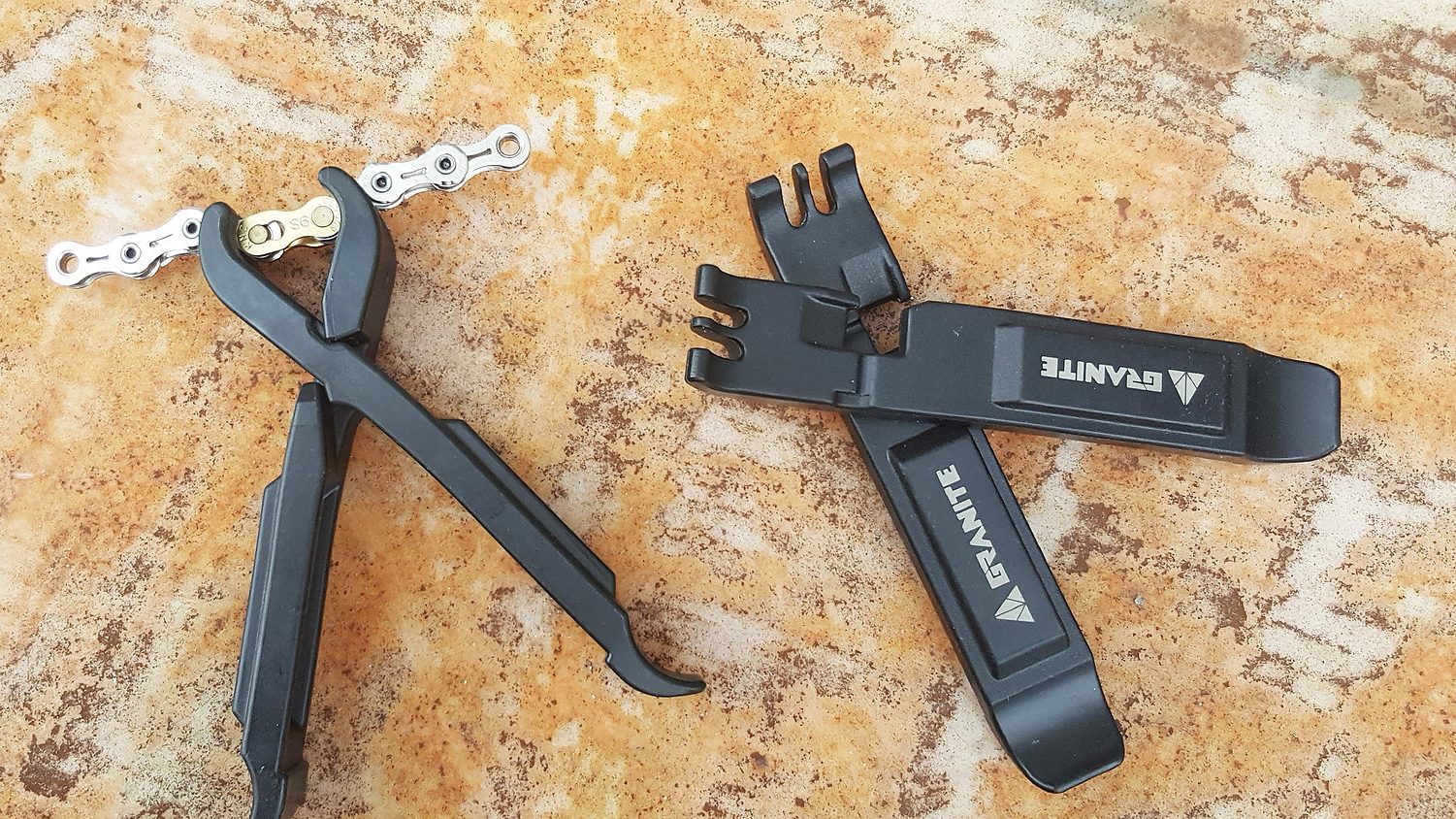 Clever is as clever does with the Granite CLEVER TOOL
Cut to the Chase
If you're concerned about carrying too many tools on those rides, then the CLEVER is for you. A light, strong and multiple-use tool designed specifically for riders who are weight conscious but still require a solid set of tools to get out of a fix. Clever is as clever does.
Pros
Multiple use tool
Super-strong
Lightweight
On price
Cons
None that we can think of.
Granite Designs CLEVER TOOL – Review
Whether you're an enduro racer, adventure rider, road tripper or bike park hopper, you'll appreciate the need for quality tools that can last the test of time. Granite Designs are a relatively new brand on the market developing just that. Their focus is on improving the riding experience and making it easier for the daily challenges of a travelling rider.  
Who is Granite?
Launched in April 2017 during the Sea Otter Classic, Granite Design is built on the philosophy to create products that offer the travelling rider an optimised experience. Tools that can be stowed away easily and form multiple functions. Their first product was a light, sturdy, compact, and travel-friendly bike stand, called the Hexstand. Since then they have launched several products all of which follow the same mantra and philosophy of the brand.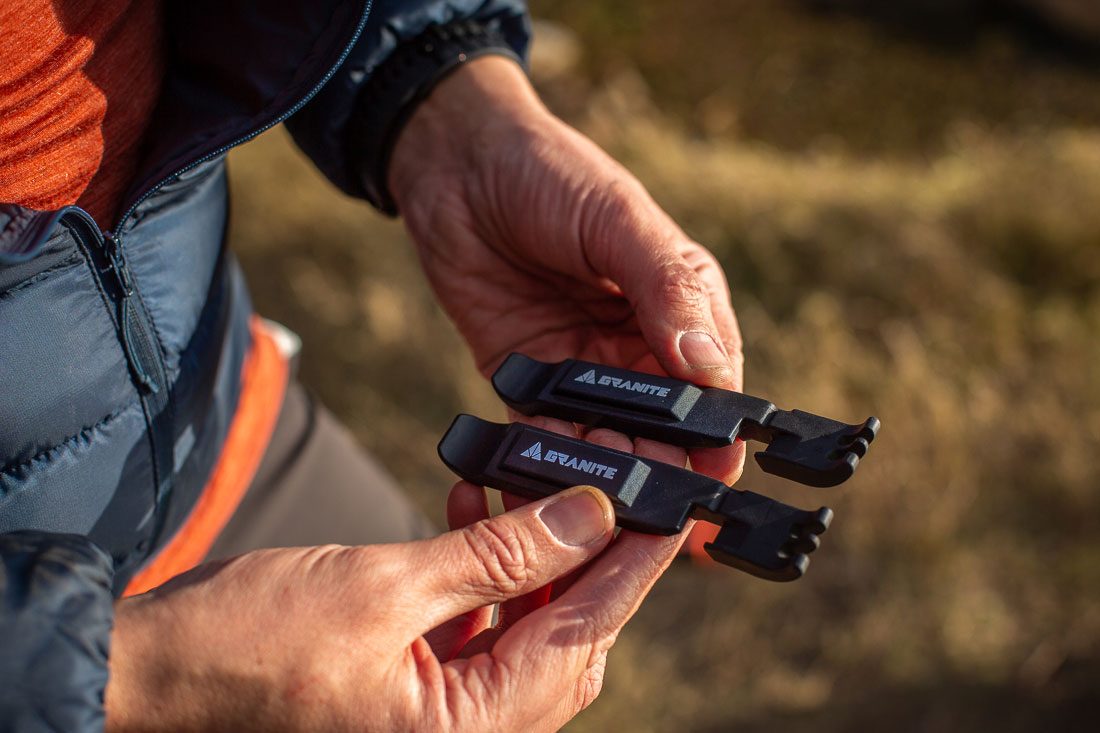 A handy quick-link chain remover that also doubles up as a tyre lever! What's the smartest tool in your box?
Photo: ©Richard McGibbon
---
Features
The CLEVER is a dual-purpose bike tool. At first glance it appears to be a standard, albeit chunky and robust looking set of tyre levers and to be fair, that's exactly what they are. They also happen to be one of the toughest tyre levers we've played around with, so on that front alone, they get a thumbs up from us. But as with most Granite Tools, they offer a dual function purpose.
In this case, they double up as a quick link breaker tool with a twist. We all know how frustrating it can be to change a quick link at the trailside. The classic case of the chain slipping away from your hands to roll right off the rear cassette, only having to re-thread the chain through the jockey wheels each time, aaargh!.
So, the CLEVER tool not only works as a quick link breaker, but it also holds the chain in place, allowing you to work the section of the chain in question. It does this via two sets of prongs that slip through the chain link, thus holding it in place as soon as you've unlinked the quick link. Pretty CLEVER, eh?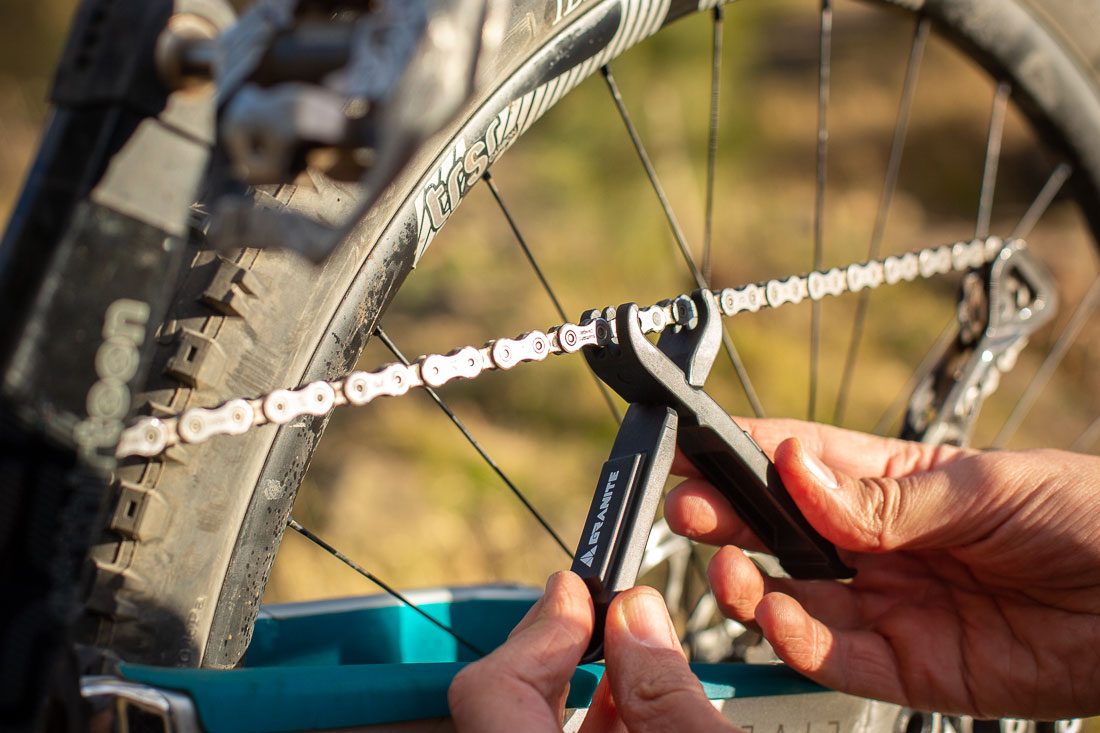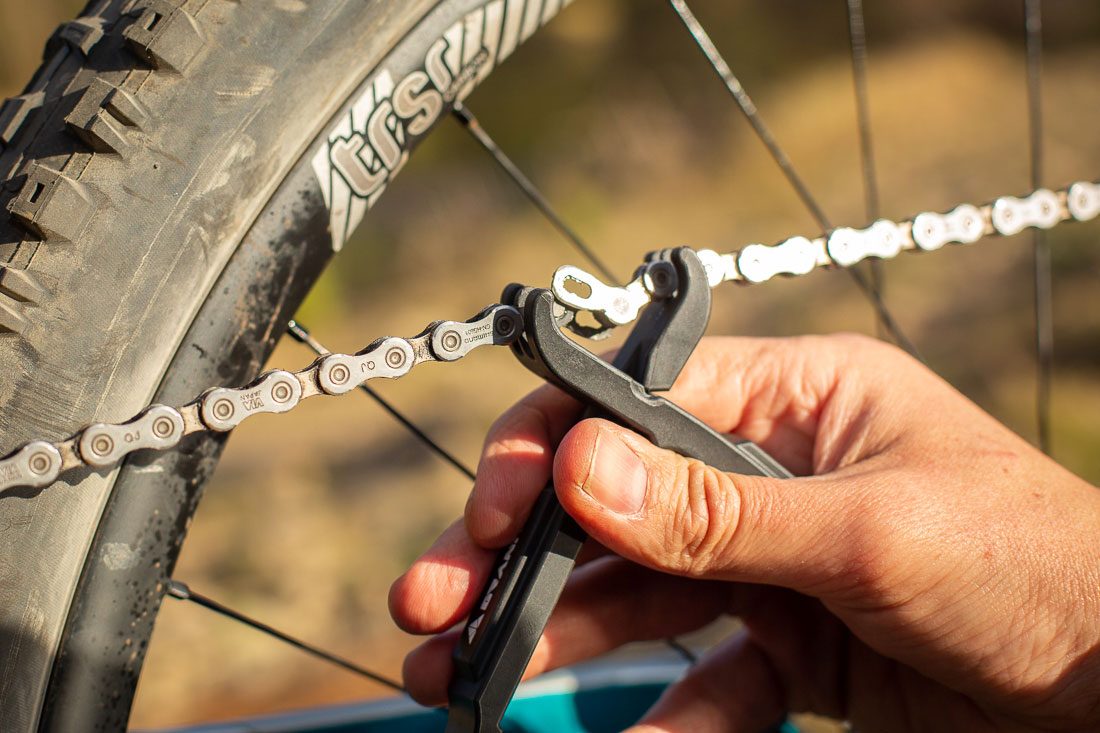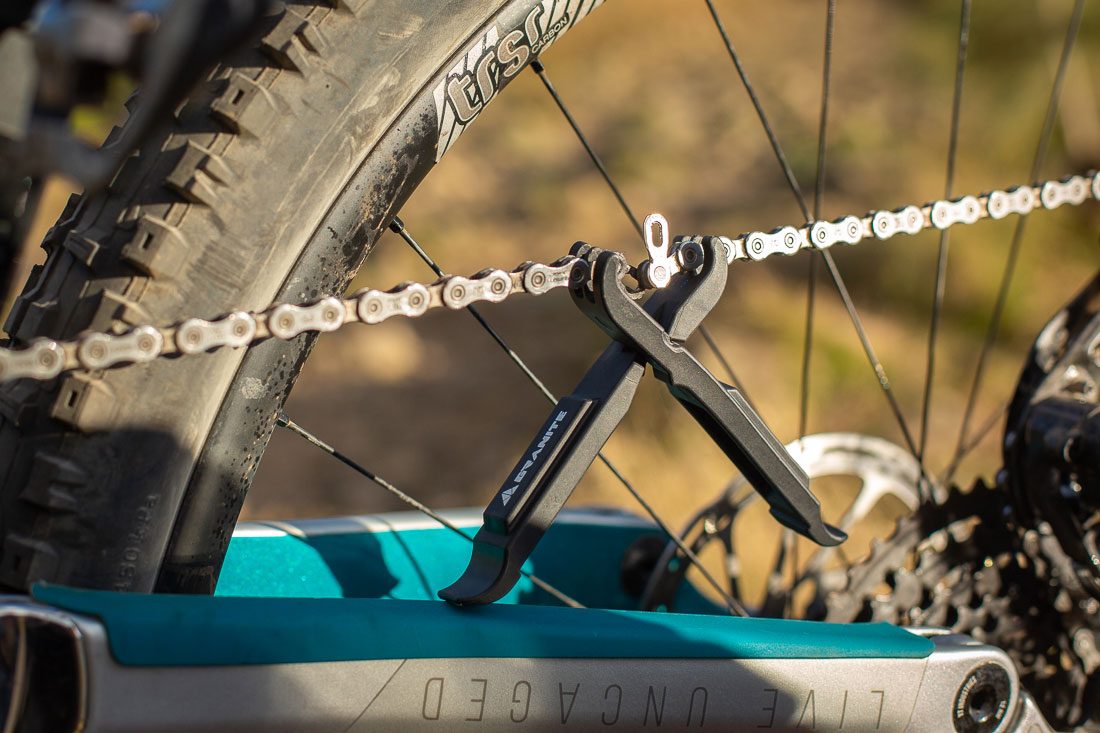 Above: The CLEVER tool in action.
Photos: ©Richard McGibbon
---
Specifications:
Dimension: 16(H) x 24(W) x 126.5(L)mm / 2pc
Weight: 61.4g / 2pcs
Colour: Black
Price / Where to Buy
Granite Designs CLEVER TOOL: $21.00AUD (approx)
Can be purchased at MTB Direct and other good online retailers or ask at your local bike shop.
To find out more about Granite products, head on over to the Granite Designs website.
---