Frankd MTB Jersey – Apparel Review
Cut to the Chase
The Australian based Frankd MTB apparel offer incredibly light and functional riding jerseys for both men and women. If you're looking for a jersey that can handle the heat and still remain uber-stylish, then go get FRANKD!
Pros
Super-lightweight
Full length mesh panels
Stylish looks
Loose fit with a flaterring cut
Men's and Women's range
Cons
We're finding it very hard to spot any.
Small range on offer
---
The Blue Wheeler and Tori MTB Jerseys…a perfect blend of fashion and function.
New brands are always exciting, especially when they're made in your home country. You can't help but feel a sense of pride and loyalty towards them.
So we were very excited to have the opportunity to review the men's 'Blue Wheeler' and the women's 'Tori', two very interesting jerseys from Frankd MTB Apparel, a new'ish homegrown brand making waves on the MTB scene.
But loyalty only gets you so far, at the end of our testing sessions, if the product doesn't work then it goes in the 'failed' box. To be totally frankd with you (see what we did there?) we were left feeling very impressed, our pride and loyalty were on an all time high.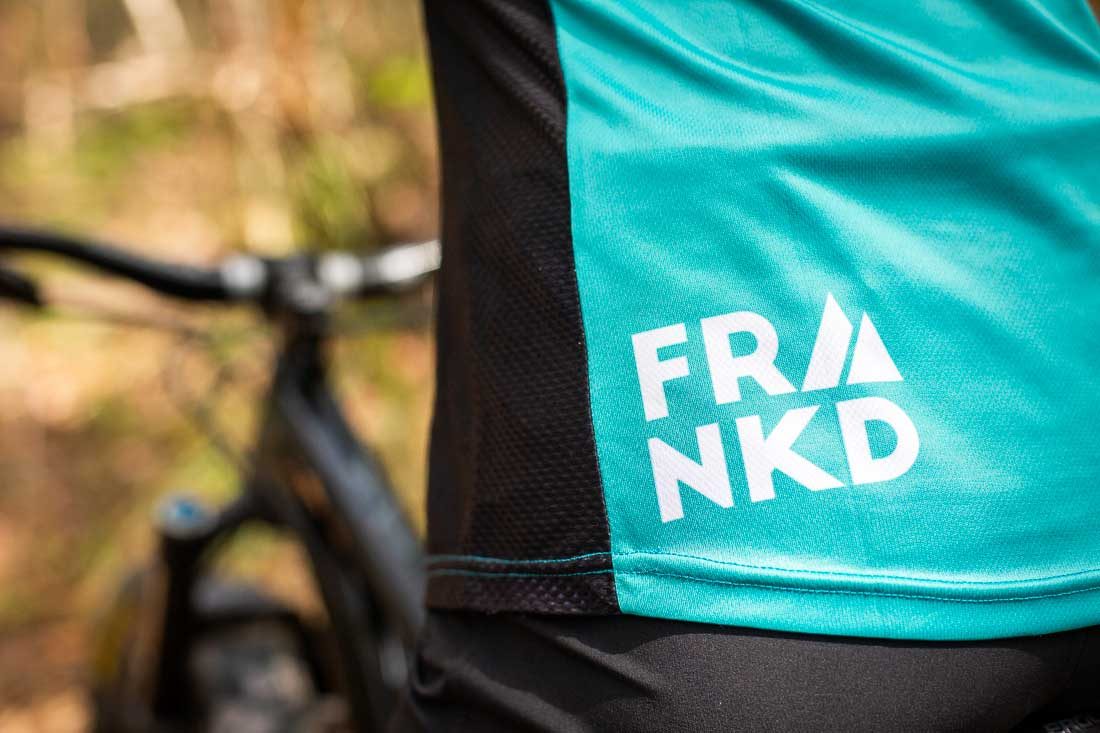 The Women's Tori jersey by Frankd MTB Apparel. Photo: ©Richard McGibbon
---
Who is Frankd?
Based in Perth, Western Australia, Frankd are a group of passionate mountain bike riders making affordable, stylish and highly functional riding apparel.
Frankd began through a frustration, a frustration of the lack of high quality affordable riding gear, made in Australia. So they did what most of us dream to do, they started their own brand.
Being riders themselves, they know that looking good on the bike is half the battle. The other half is function and Frankd seemed to have that dialed in. Whether you like to stand out on the trail or blend into the pack, Frankd has you covered.
Features
Both the Blue Wheeler and the Tori share similar features. Both are incredibly lightweight jerseys but the deal breaker in the breezy department is the full mesh panel that runs from under the armpit to the base of the jersey, offering huge amounts of airflow.
The rear of both the Tori and BlueWheeler is longer than the front, this is to keep the mud off your lower back and also stop the jersey from riding up when wearing a pack. This is nothing new in MTB apparel design, but it's still worth noting as the Frankd jerseys have a slightly more exaggerated version of this.
Aimed squarely at the enduro/trail rider who is looking for something stylish and a little different to wear on the trials. The Frankd Tori and Blue Wheeler are stylish and bold yet have a sense of refinement to them.
100% Polyester
Quick dry and breathable material
Moisture wicking
Sublimated graphics
Mesh side panels for added ventilation
Drop tail for a perfect fit when in the riding position
---
Out On The Trails
Just like the smell of freshly cut grass, walking on the beach barefoot, the scrunching sound snow makes under your boots, the metallic pop followed by the fizz of froth as you open an icy cold one on a steaming hot day.
These are all things that bring us pleasure, albeit it small, but it's the small things in life that put a smile on our face. Well, that's exactly what happened when we got to ride in the Frankd Tori and Blue Wheeler jersey on a very humid 35-degree day, on Sydney's Northern Beaches.
The Frankd Blue Wheeler and Tori are the lightest jerseys we have ever experienced, hands down. The base jersey is light at any standard but when you add in the full-length side mesh panels, you're onto another level of breathability.
The slightly loose fit allows for maximum movement on the bike, but still tailored to give a sharp look. Overall the material felt soft and incredibly airy and there was no annoying abrasive labels around the neckline or tightness under the armpits.
All in all, if you're looking to buy a new jersey, then the Tori and Blue Wheeler are a very good choice, especially for the hot Australian climate. So what are you waiting for? Go get FRANKD!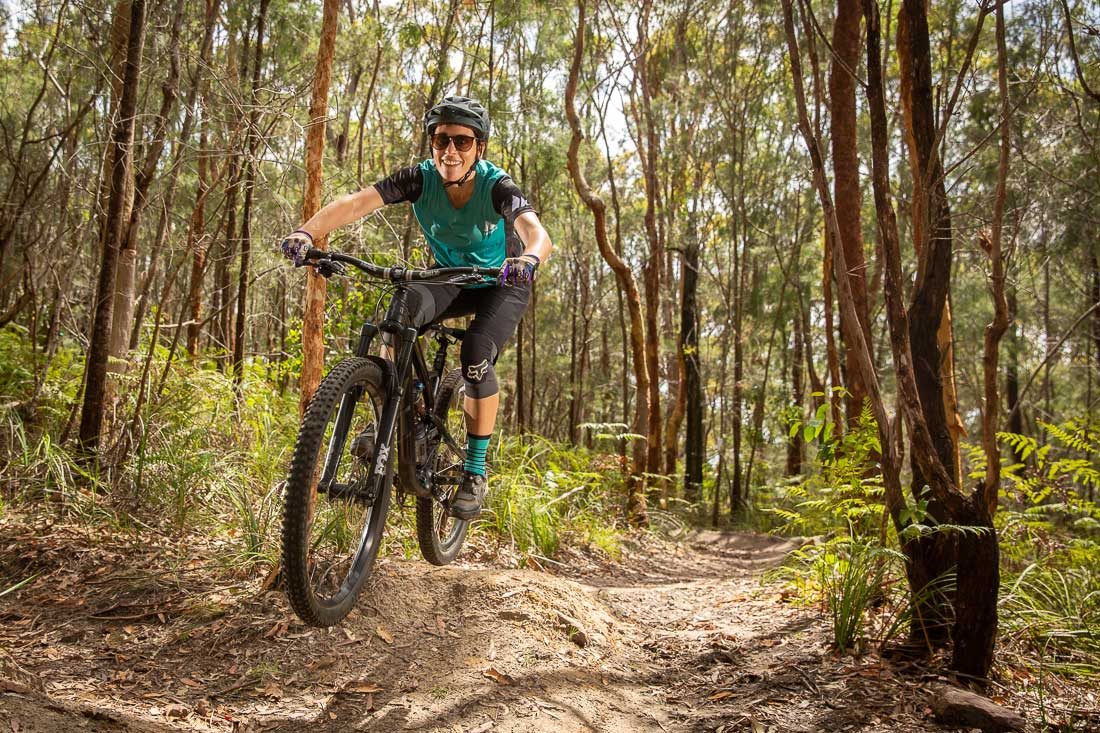 Out on the trails the women's Tori (above) and the men's Blue Wheeler (below) were amazingly light and breathable, perfect for the hot Australian temperatures. Photo: ©Richard McGibbon.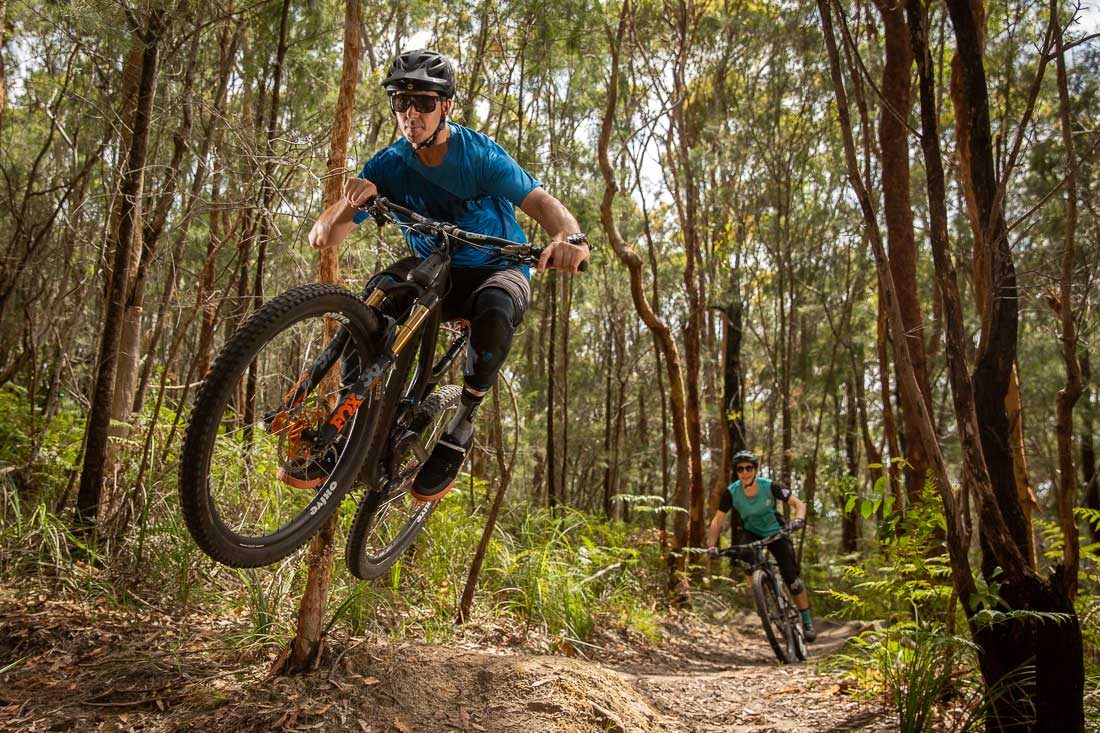 ---
Where to Buy / Price
You can purchase the women's Tori and men's Blue Wheeler jerseys plus many more at the Frankd website.
Women's Tori: $39.99AUD
Men's Blue Wheeler: $44.99AUD
---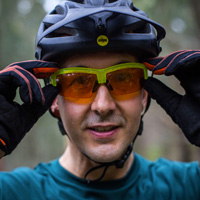 Chief Editor
at
Tyres and Soles
Born and grew up in Wales but now a fully fledged Aussie. A passionate mountain biker, hiker and general nature addict. I'm also a bit of a muso and enjoy a good craft beer every now and again (probably too often).

I hope what we do here at Tyres and Soles will inspire people to get out there and experience first hand, the natural wonders that surround them. So, pump up those tyres, don your favourite boots. Grab a mate, a partner, a pet… and head out into nature. But tell us all about it when you get back.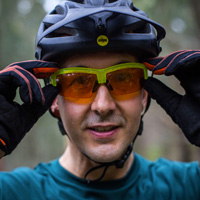 Latest posts by Jason Lorch (see all)