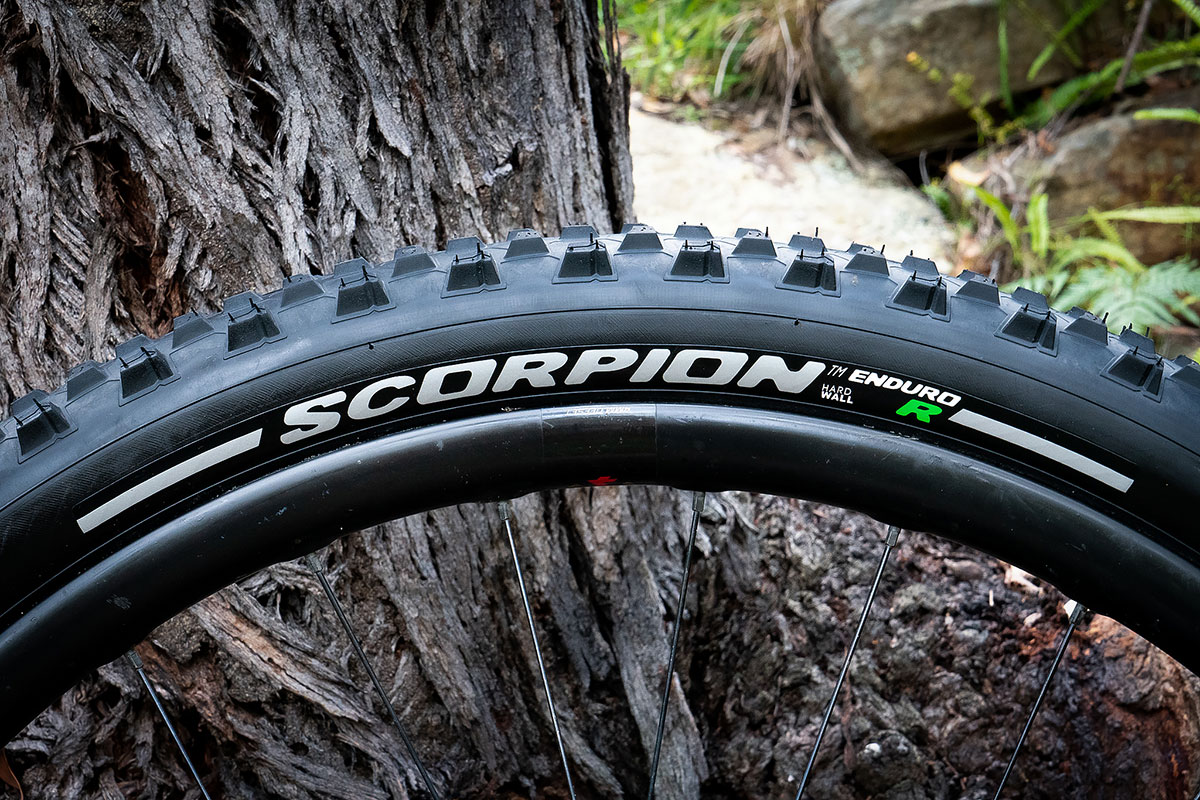 The Scorpion with a Big Bite
Cut to the Chase
If you're looking for a strong, reliable, fast-rolling all-rounder of an Enduro tyre combination, it's hard to go past the Scorpion Enduro S & R Combo. Solid grip, with excellent sidewall support and a well-thought-out tread pattern, will ensure you're upright and awake, rather than dirt-napping.
Pros
Great range of grip
Fast rolling
Durability
Tread clears mud easily
Cons
Pricey
Lacks a 2.5 front tyre option
Pirelli Scorpion Enduro S and Enduro R Tyres – Review
What do you look for in a tyre? Grip, lack of rolling resistance, multi-condition suitability? When considering what an Enduro bike sees these days, it's more important than ever to consider the details of your rubber. After all, it's your main contact point with the terrain you'll be riding, and getting this choice right can mean the difference between being so amped you can't sleep or having an unexpected dirt nap.
Enter the Pirelli Scorpion range of tyres, specifically on review here their front and rear enduro specific set, handily named the Enduro S (Soft) and Enduro R (Rear), just in case you forget what they're aiming for.
The Pirelli company will be familiar to just about anyone who owns or has owned, any kind of motor vehicle, with the Scorpion moniker synonymous with the performance end of their rubber ranges. Entering the ever-burgeoning MTB market seemed inevitable and they've launched a varied range of products for differing areas of MTB styles.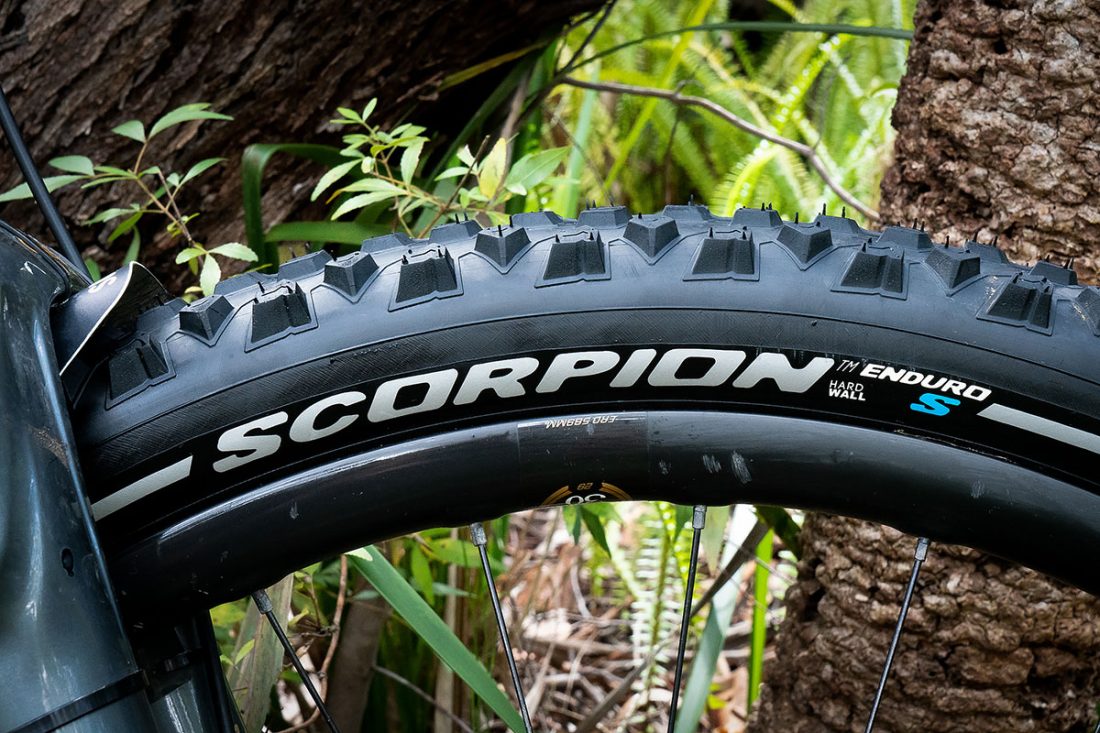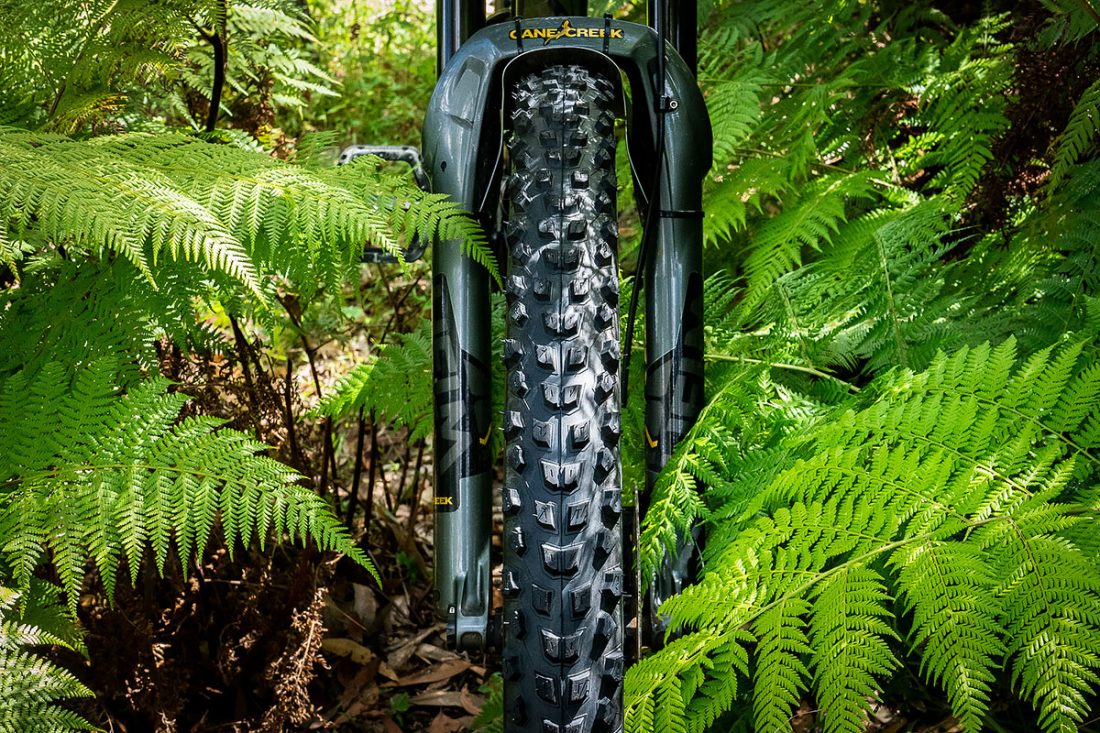 Features
On the surface, these tyres suggest a true all-rounder combination of grip and speed. Bringing over 100 years of experience in motorised tyres to the fore, the SmartGRIP principles are to combine mechanical & chemical elements or grip to allow for maximum traction.
The mechanical grip principles are evident in the knob patterns, with the S (front specific) tyre, while not as overtly chunky as some other front specific models, promising grip in a variety of conditions and The R (rear-specific) displaying a fast pattern with good side knobs for grip on the lean.
The chemical aspect isn't immediately visible, but Pirelli has opted for a single compound throughout the whole tyre to give an even wear profile and predictability as that occurs.
The Hardwall construction offers a solid level of puncture protection both in the tread and on the bead, with a reinforced area right in the dreaded "snake bite" zone. That extra reinforcement doubles to provide significant sidewall support at lower pressures.
Key Features:
Size: 27.5 and 29 options
Casing: 60 TPI HardWALL
Compound: SmartGRIP
Rim width? The 2.6″ tyres are best paired with rims with an internal width of 30mm and greater, but the 2.4″ would pair well with anything from around 23mm to 30mm.
Weight: Pirelli Scorpion Enduro Soft Terrain Tyre
Suggested terrain use: This is a soft-terrain tyre so it will excel in deep loam, dust, sand, and mud.
29″ x 2.4: 1120g
29″ x 2.6: 1180g
27.5″ x 2.4: 980g
27.5″ x 2.6: 1150g
Weight: Pirelli Scorpion Enduro Rear Specific Tyre
Suggested terrain use: This is a mixed-terrain tyre so it should be a great all-rounder.
29″ x 2.4: 980g
29″ x 2.6: 1140g
27.5″ x 2.4: 940g
27.5″ x 2.6: 1090g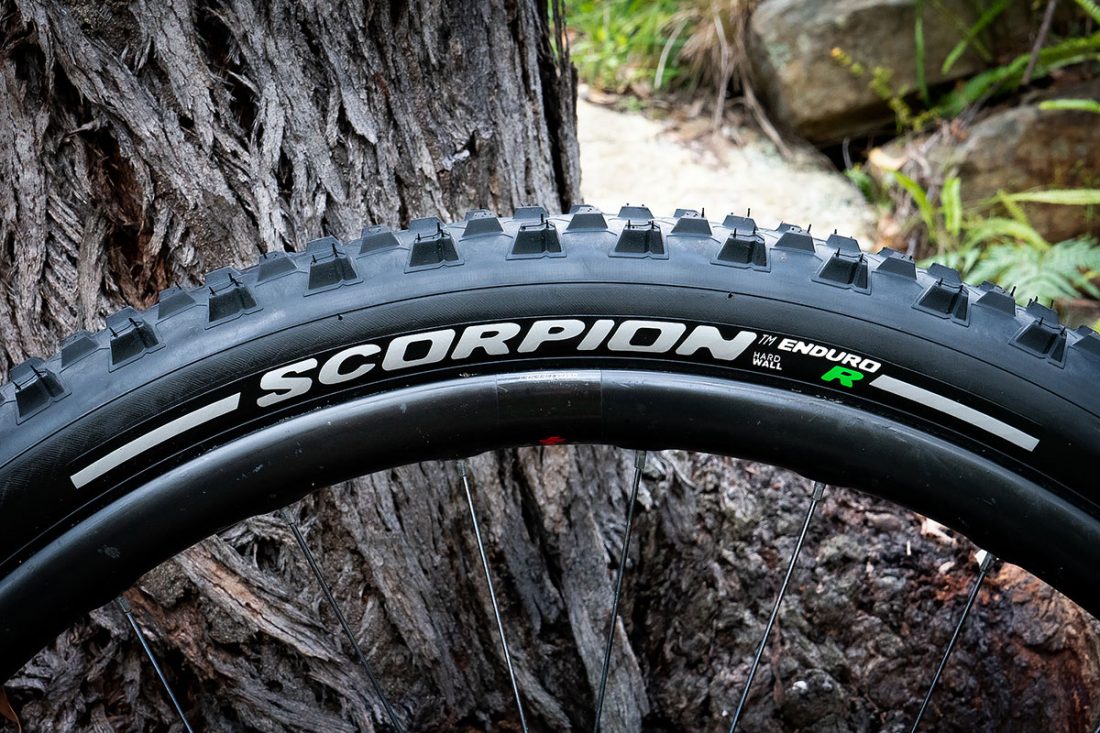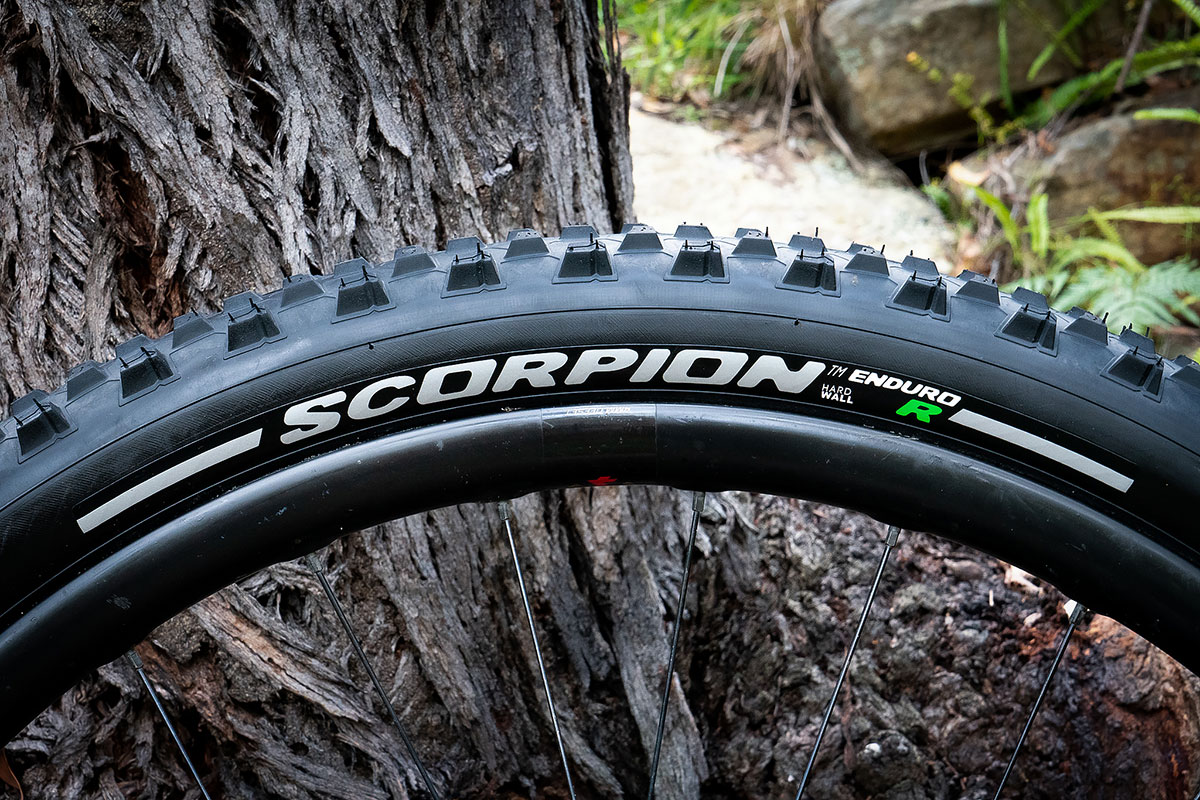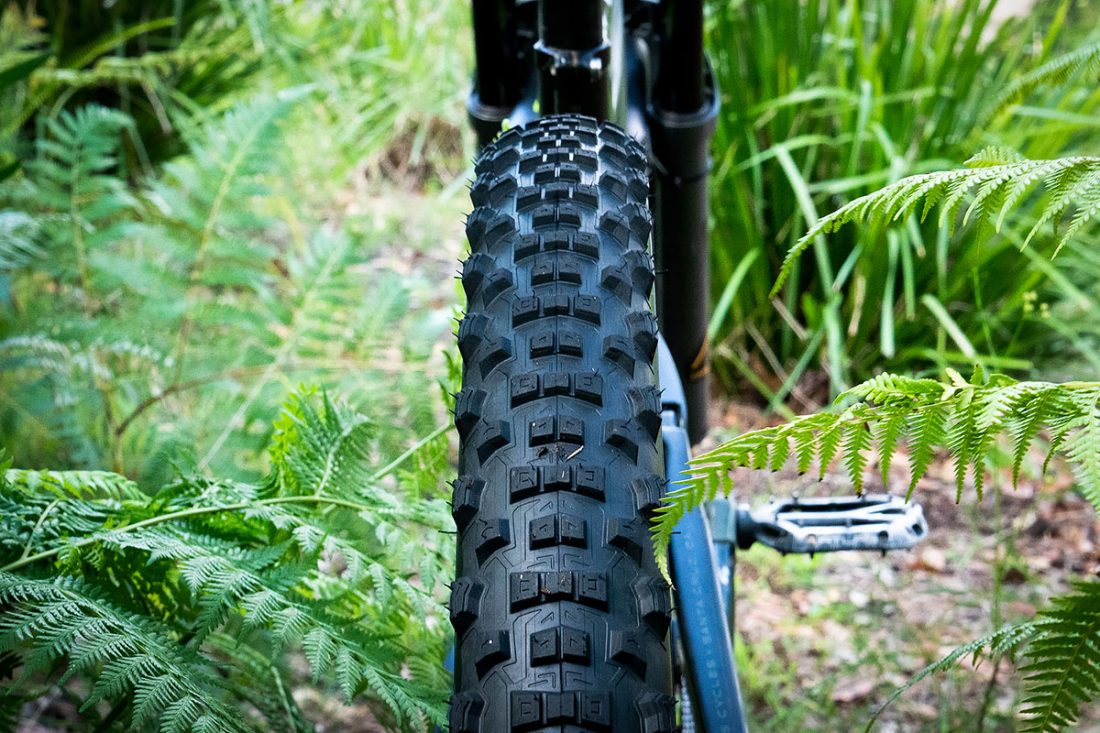 On The Trails
It's always an interesting concept, the idea of reviewing a new entry into the MTB space, especially in such an important area of tyres. Mountain bikers can be picky folk, religiously sticking to a product once they've found it. This is entirely understandable given the importance of grip both on the objective, but also subjective aspects of riding your bike. Nothing is worse than worrying whether a tyre will grip before you even get onto the trails and comparisons are inevitably made on inspection and at all stages of the ride.
Mounting these tyres up wasn't as breezy as some, but wasn't a heinous knuckle-banging, thumb-destroying delve into doubting you've ever managed to mount a tyre in your life as those of us who remember wire bead DH tyres on skinny rims. They didn't inflate straight up with a floor pump, but a quick blast with the Airshot got both tyres mounted without any more faffing around.
At 1070g for the S and 1084g for the R tyres, they're both smack bang on the published weights but also, most importantly, right in the ballpark for Enduro tyres. That's one point checked off the mental list, as tyres trying to hit a weight target always worry me – I prefer a bit of extra heft in the name of reliability.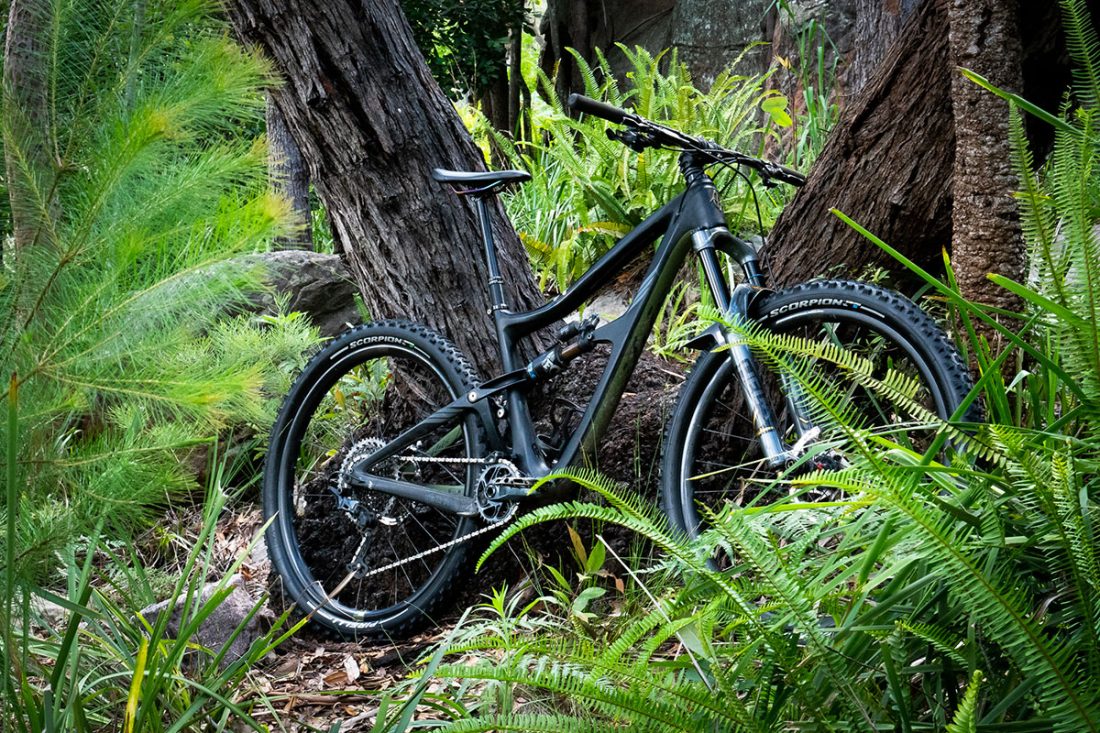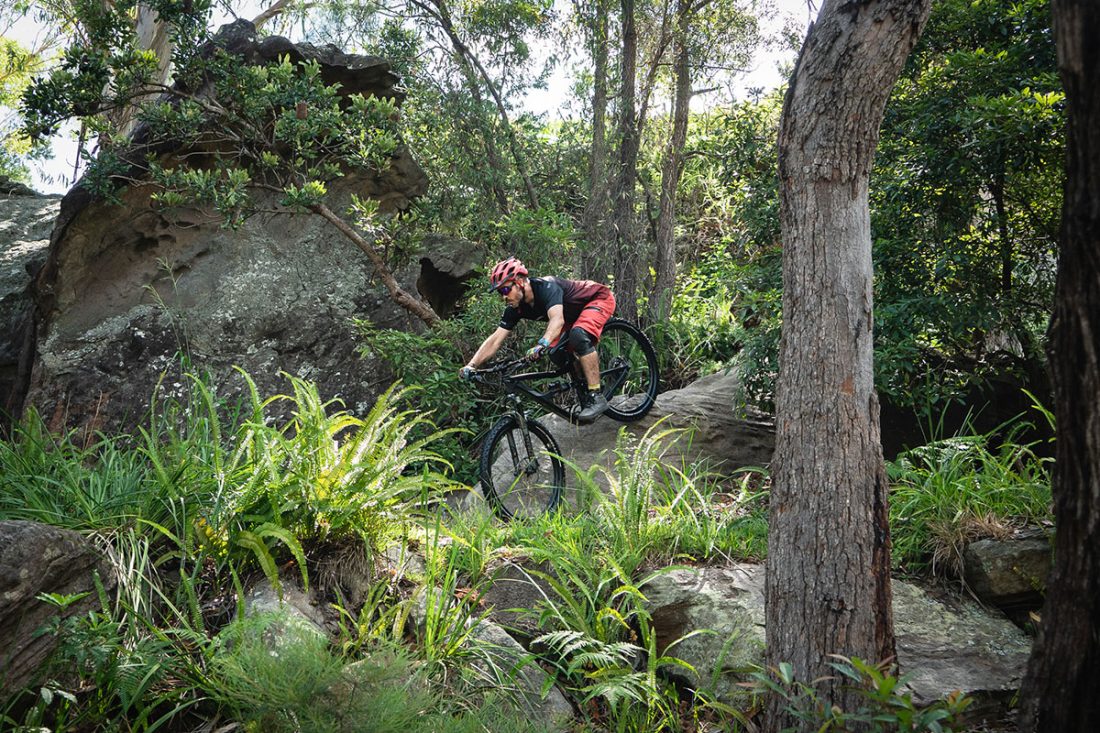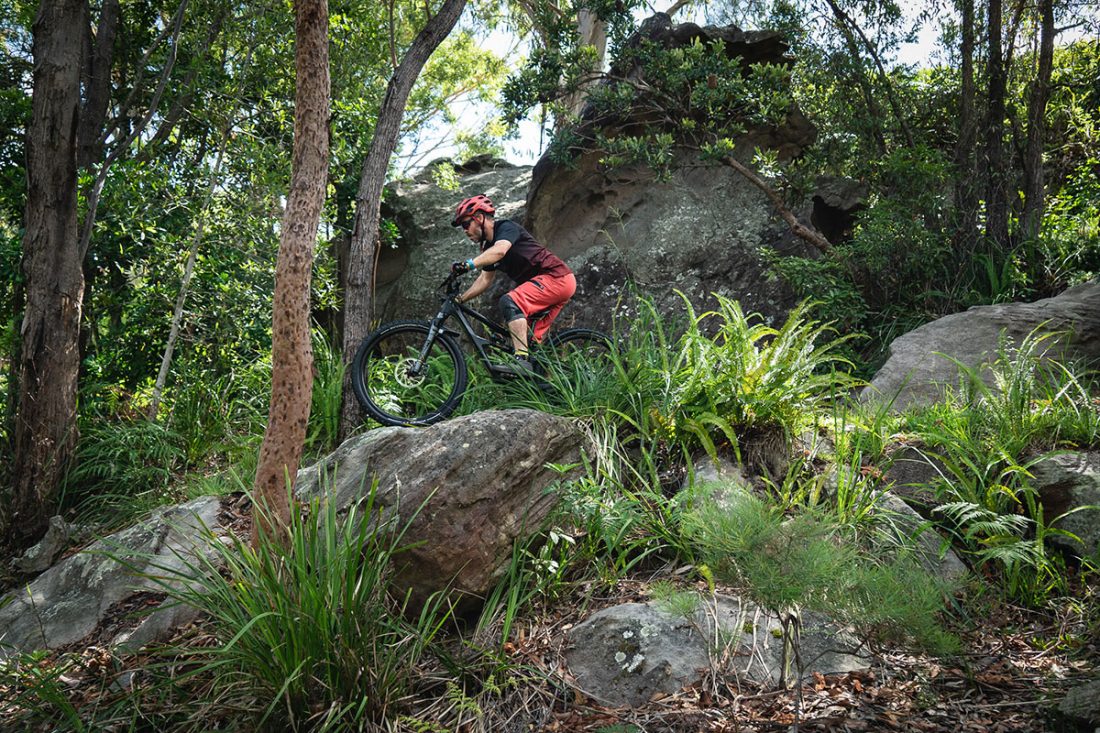 The first ride around northern Sydney's "flow" trails (what most people would call techy jank) was definitely a lesson in trusting the feel over what the mind suggests. Coming from a much more heftily treaded front tyre, my brain wanted to find some lack of grip in the front due to the smaller tread. Once I stopped looking at the tyre and just rode it, I was pleasantly surprised by the amount of grip on offer.
The Hardwall construction did mean playing with pressures to find just the right balance. Starting at the usual 20psi front and 24psi rear felt a bit too stiff, lacking the compliance I was used to. Dropping each by 2psi managed to hit the Goldilocks zone for the riding being done. As time has gone on and the tyres have relaxed a bit, those pressures have been bumped back up to 20/24 to keep the compliance and grip in check without feeling too much wallow. It's worth playing with this pressure depending on the terrain to find the right point for each ride.
The front tyre will grip in just about anything other than deep sand or mud, with a predictable transition between the centre band and the shoulder knobs. There wasn't any blank space in the grip which led to an easy commitment to leaning it into the corners and knowing the grip would be there. With that said, having a slightly wider 2.5" profile would be ideal and only increase the grip performance.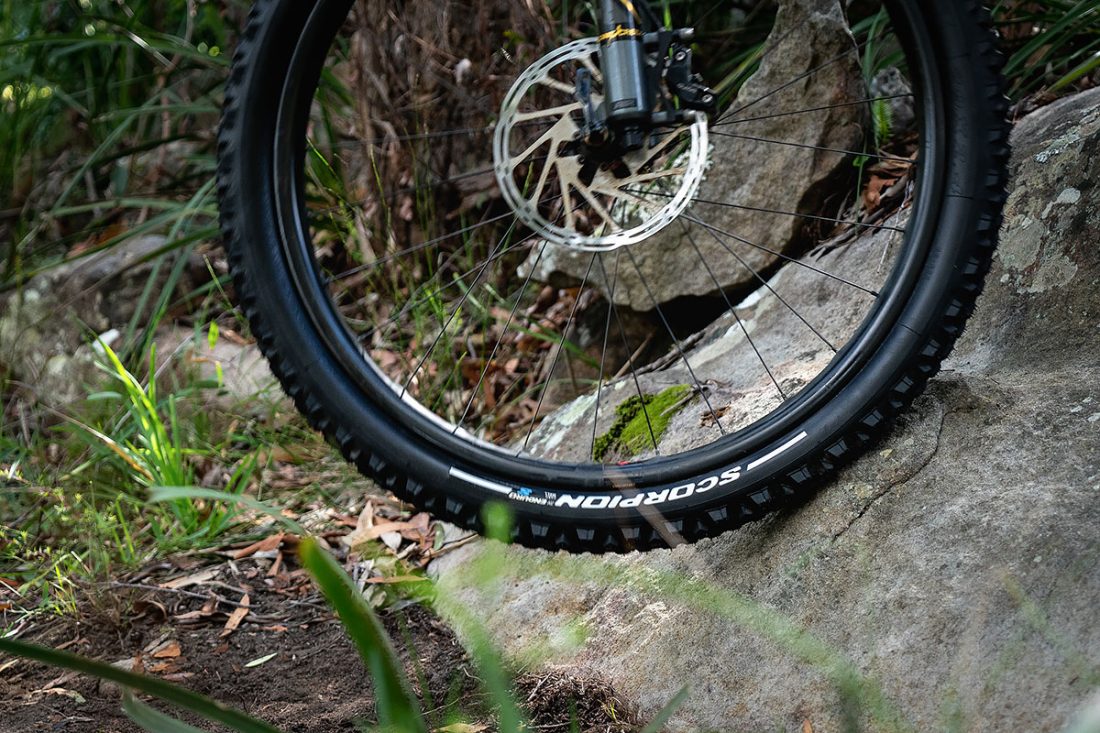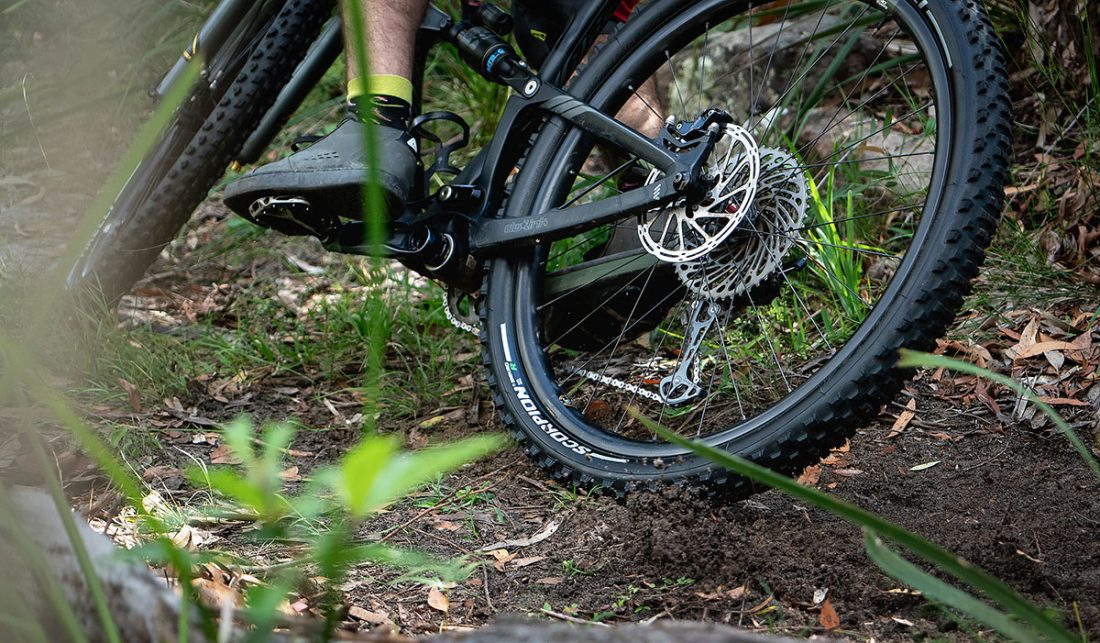 The rear tyre rolls very fast and has great climbing and braking traction, surprisingly even in rather sloppy or sandy conditions. This was a big surprise as visually, I had expected it to pack up quickly. The rear matches the front in the easy and predictable transition to the shoulders, making for a combination that earns trust and asks you to lean the bike. I've had no noticeable rim strikes and no punctures of any kind, the Hardwall construction proving its worth.
The months I've been using these tyres have seen a mix of riding, from slow and steep tech to fast chunk, fast flow and everything in between. I even had the chance to ride these well outside of their target range, entering a 30km XC race with this rubber combo equipped.
The fast-rolling nature is evident on the flats and climbs, while the strong grip has shone on all of the descending, from loose and slightly sandy, to hard-packed or rocky slabs. Of course, they're not as fast-rolling as a pure XC tread, but they also don't provide any noticeable drag. A perfect combination.
Most recently they've even shown their prowess in damp and soggy conditions, with the local test track* currently being a mix of rocky, sandy ridgeline combined with puddle strewn descents. Both tyres clear mud quickly and easily, letting the tread do its job when I've needed it most.
Conclusions
If you're looking for a strong, reliable, fast-rolling all-rounder of an Enduro tyre combination, it's hard to go past the Scorpion Enduro S & R Combo. Solid grip, with excellent sidewall support and a well-thought-out tread pattern, will ensure you're upright and awake, rather than dirt-napping.
Price / Where To Buy
Pirelli Scorpion Enduro Rear Specific Tyre $94.95 – $120.00 AUD
Pirelli Scorpion Enduro Soft Terrain Tyre $94.95 – $120.00 AUD
Ask at your local bike shop, or any good online retailer.
Can aslo be purchased at MTB Direct