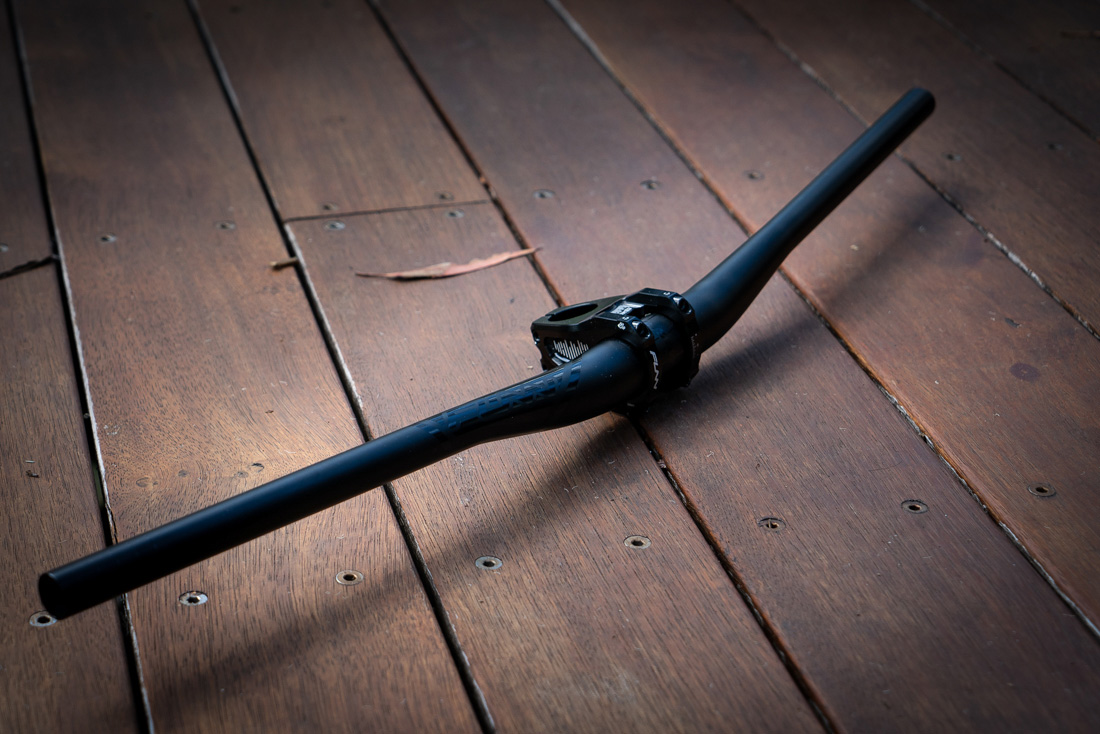 Put a little FUNN into your Bar and Stem
Cut to the Chase
The FUNN Kingpin bar and Equalizer stem offer a world-class combination that can handle any type of trail. The tough lightweight alloy bar provides a stiff and responsive feel with good levels of trail dampening, combined with a beautifully engineered stem offering a wide clamping area for superb stiffness and control, and the ability to run it in either a -10mm drop or +10mm rise, gives you a ton of options to run this setup on any of your bikes. All this at a price that won't hurt your wallet.
Pros
Combination can be set-up for any bike in any terrain
Equalizer stem can be fitted either way for +10mm ride or -10mm drop
Kingpin bar is stiff and light whilst providing a good levels of compliance and trail chatter reduction
Wide clamping area on stem to provide a stiff yet responsive feel
Variety of colour options to suit any bike colour
Razzle dazzle looks!
Great price for a world class set up
Cons
Looks a bit weird when the Equalizer stem is in the 10mm drop position
FUNN Kingpin Bar and Equalizer Stem Review
The correct cockpit setup can make or break a ride experience. that's why the FUNN Equalizer stem combined with the FUNN Kingpin bar makes a great combination for anyone wanting a world-class enduro set-up that will give you the confidence to tackle any terrain.
Choosing the right bar and stem combination makes a huge impact on the way your bike feels and is controlled. But finding that perfect setup can be drawn out and expensive. Sometimes, a brand offers the unicorn setup straight out of the box, and we think FUNN may have done just that with their Kingpin bar and Equalizer stem combination.
Who Are FUNN?
Since starting in 1997 with a focus on racing components, FUNN's mission has been to help riders have more fun on their bikes by providing the very best components for a great price. They create cutting-edge bike components that can withstand elite racer abuse but at a price, everyday riders can afford. In their words "We make tough, lightweight, comfortable and good looking products that you'll trust, giving you the confidence to go faster, further and harder".
Features
This is a bar and stem combination that works for all types of riding styles. One of the key attributes to this combination is the ability to run the stem in two major positions for a totally different ride experience. Upright for the steeper riding styles or flip it over for a more XC feel.
In terms of looks, the Kingpin bar features an all-black stealthy appearance with a solid and feather-light feel, whilst the Equalizer stem looks as if it has been hewn from some sort of precious stone from the deepest pits of Moira.
Equalizer Stem Key features:
Run the Equalizer stem one way up for 10mm rise. Flip it over and run it the other for 10mm drop.
Precision CNC'd from lightweight, tough aluminum
Built with a wide clamping area for a stiff, secure connection between bar and stem
It is available for 31.8 and 35mm bars and with 35mm, 42mm and 50mm extensions.
Material: AL6061 forged
Clamp diameter: 31.8mm/35mm
Stack height: 34mm
Reach: 35mm/42mm/50mm
Steerer clamp: 1-1/8"
Rise: +10o/-10o
Colour: Black/Grey/Red/Blue/Orange/Green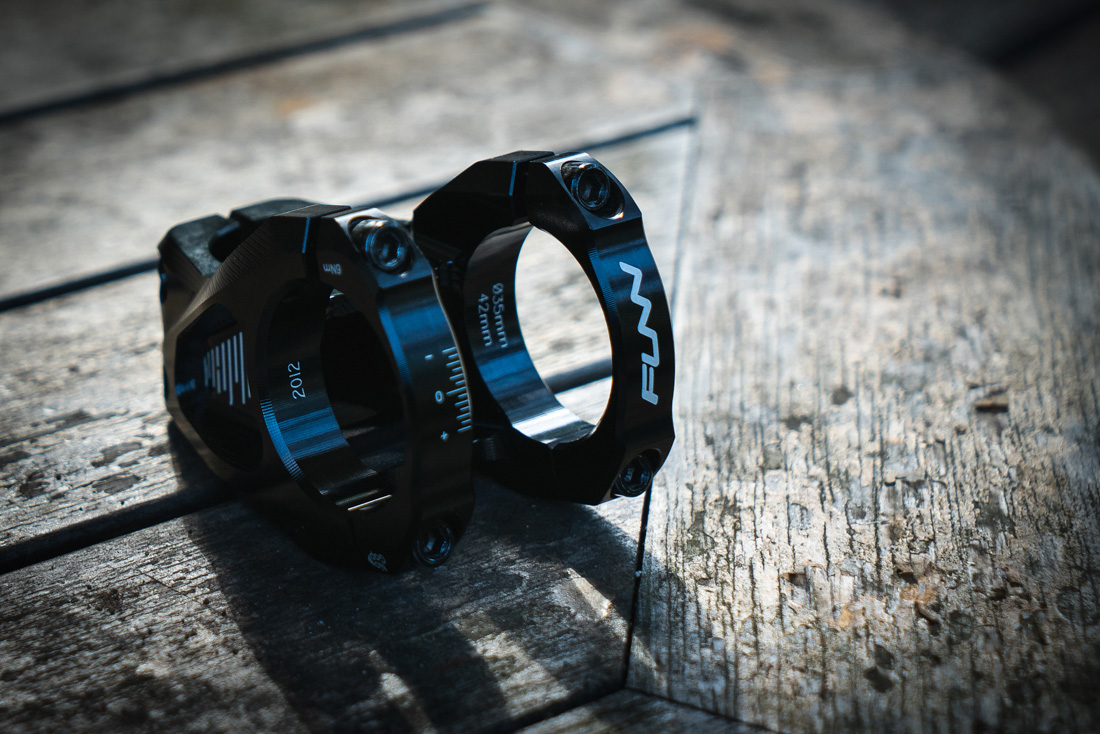 The FUNN Equalizer stem features a wide clamping area for a stiffer feel, and an option to run it both ways to give you a higher or lower drop of -+10mm.
The FUNN Kingpin and Equalizer bar and stem combo are what the riders from the Pinkbike Academy Season 2 are currently running on their bikes.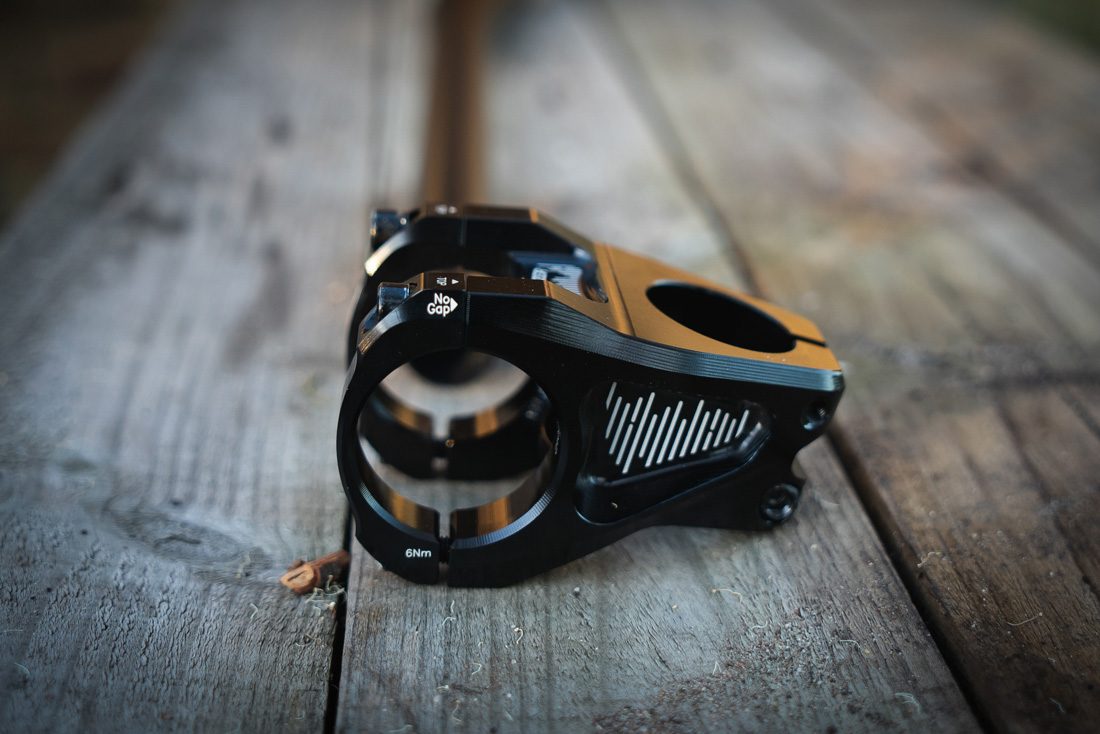 The square profile gives it a tough look and feel and the CNC machining is a thing of beauty.
---
Kingpin Bar Key Features:
The Kingpin alloy bar from FUNN is the next iteration of the cult favourite Fatboy series. FUNN has redesigned the Kingpin to be stiffer, lighter, and stronger than the previous Fatboy's whilst still providing a good level of compliance.
The stealthy black bar with black decals looks great and you don't have the distraction of brand naming on a part of the bike you don't want it.
Crafted from Supreme 7 alloy
Designed for everything from World Cup downhill to your local trails.
Goes all the way up to an 785mm and 810mm option.
Diameter: 35mm
Width: 785mm
Rise: 30mm/15mm/7mm
Upsweep: 5.5o/5.5o/2o
Backsweep: 8o/8o/5o
Weight: 315/305/295g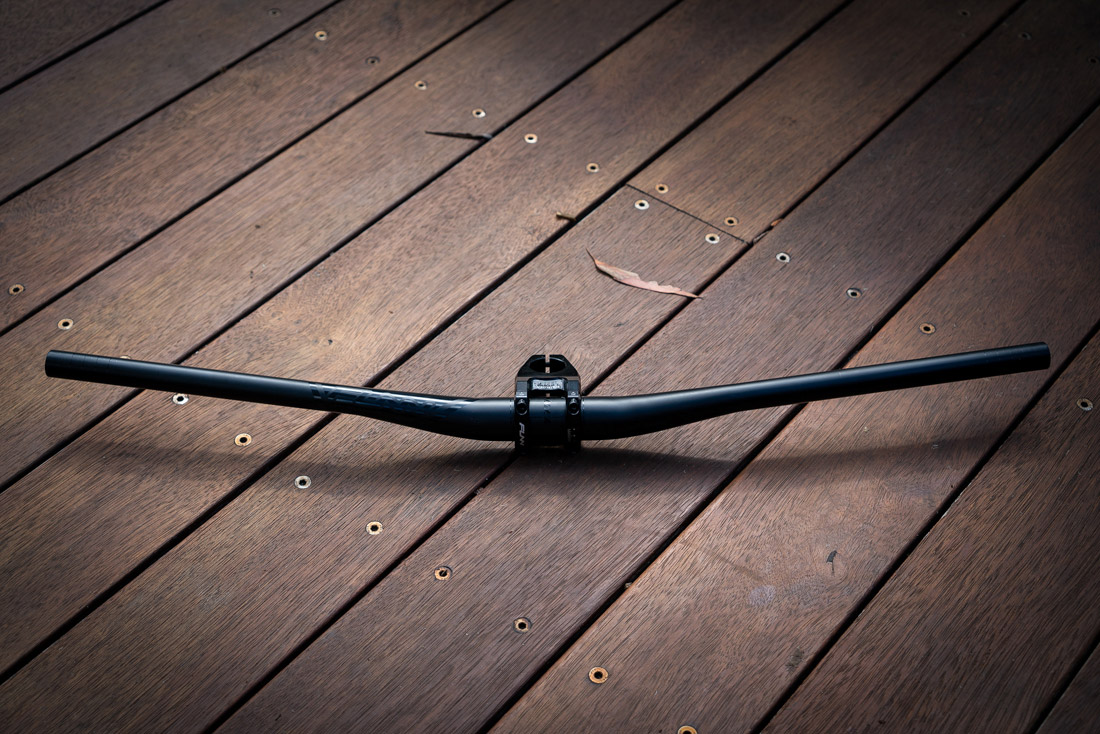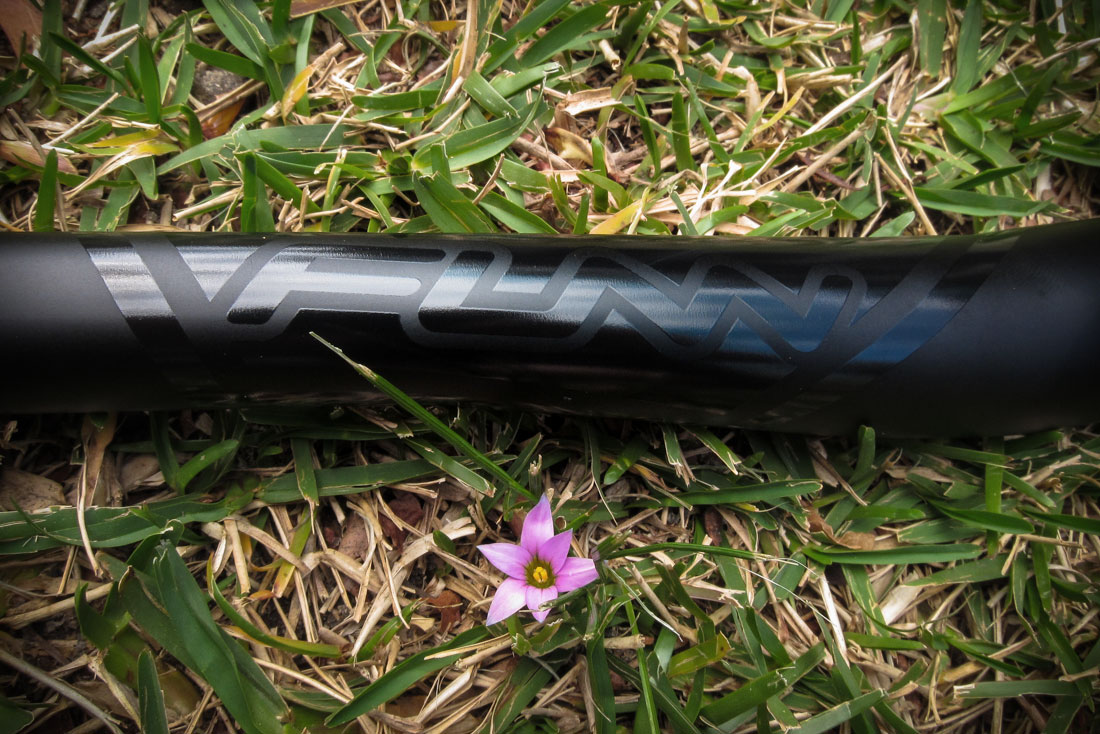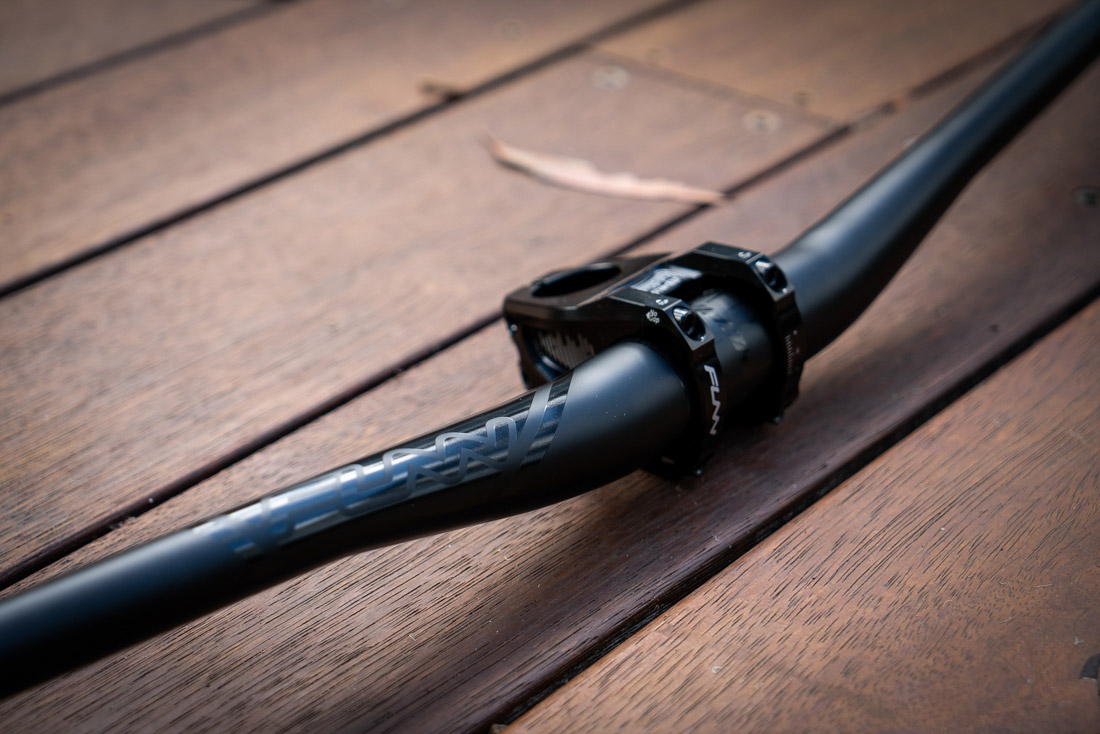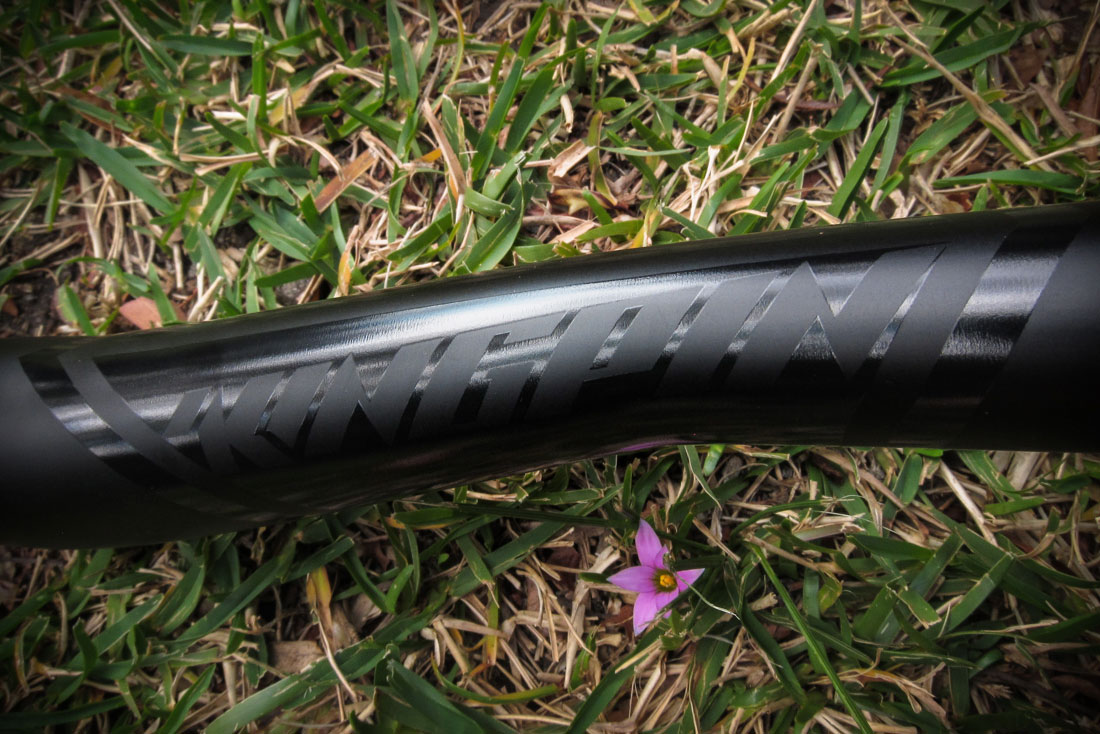 On The Trails
Set-up
As someone who just wants to pick up a bike and ride without worrying about the technical details of the parts, this test really made me take notice of the smaller details of a bike setup.
When I opened the boxes I was pretty impressed with the black colour on the stem and bar, and the finished look of both was one of machined precision. I loved the black option and it looked great against my purple sparkle frame.
Installing them on my bike was extremely easy and having the ability to fine-tune handlebars height by +/-10mm is a great extra in perfecting the body position on the bike. I was sent the 785mm bars to test and so cut this down to 765mm for my riding style and body measurements.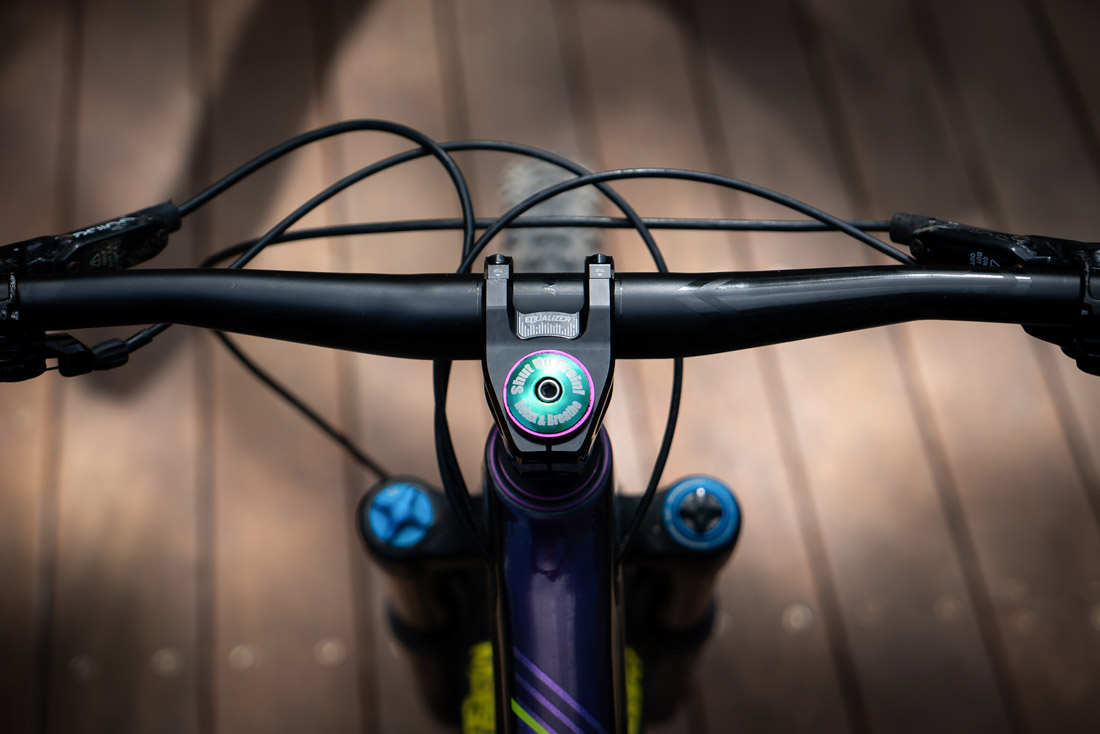 Performance
This combination comes from FUNN's world-class series, built for a world cup level racer but can still be used on any terrain, this is one claim we really put to the test. We took the Equalizer stem and Kingpin bar through every scenario you could put your mountain bike through on the NSW coast, from the wet, humid downhill trails of Coffs Harbour right through to the technical sandstone of the Northern Beaches.
We gave them airtime tests on the groomed jumps of Bare Creek and pushed them on XC single-track sprints at Kiwarrak MTB Park, and even put them through a number of big crashes and one "stop me mid-ride" impact with a tree that didn't want to move.
Firstly, the bars survived everything we put them through and when that tree stopped me dead and broke my hand, the bars survived. The World Cup downhill focus of these bars was seen on this crash, with their toughness really shining through.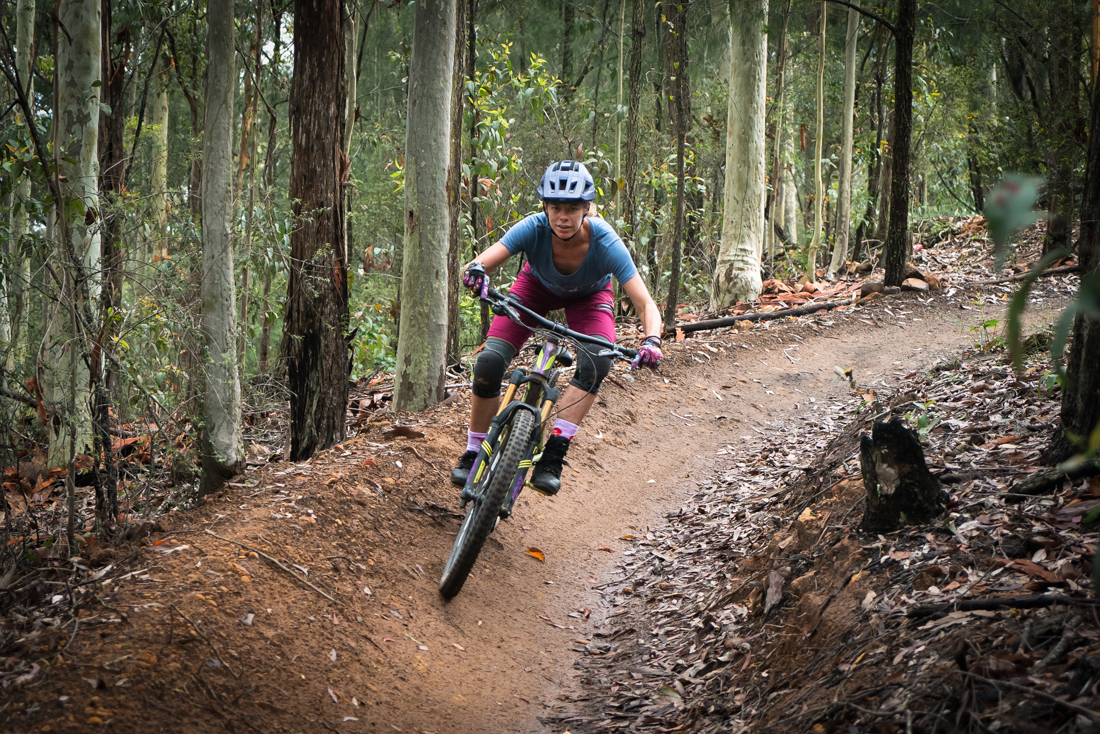 When we tested them on a few race pace descents on (Upper River and Lower River at Kiwarrak) which included everything from gaps, drops, wall rides, and rock gardens, not only did I achieve my fastest times on the run, but the bike handled amazingly into every corner.
Riding at speed down lose dry trails is normally extremely testing on my cornering skills but the set-up allowed me to hold my tight inside lines without getting pushed towards the outside line as I tend to do when I get tired. Also, my arm pump was a lot less than normal; actually, I didn't get arm pump at all.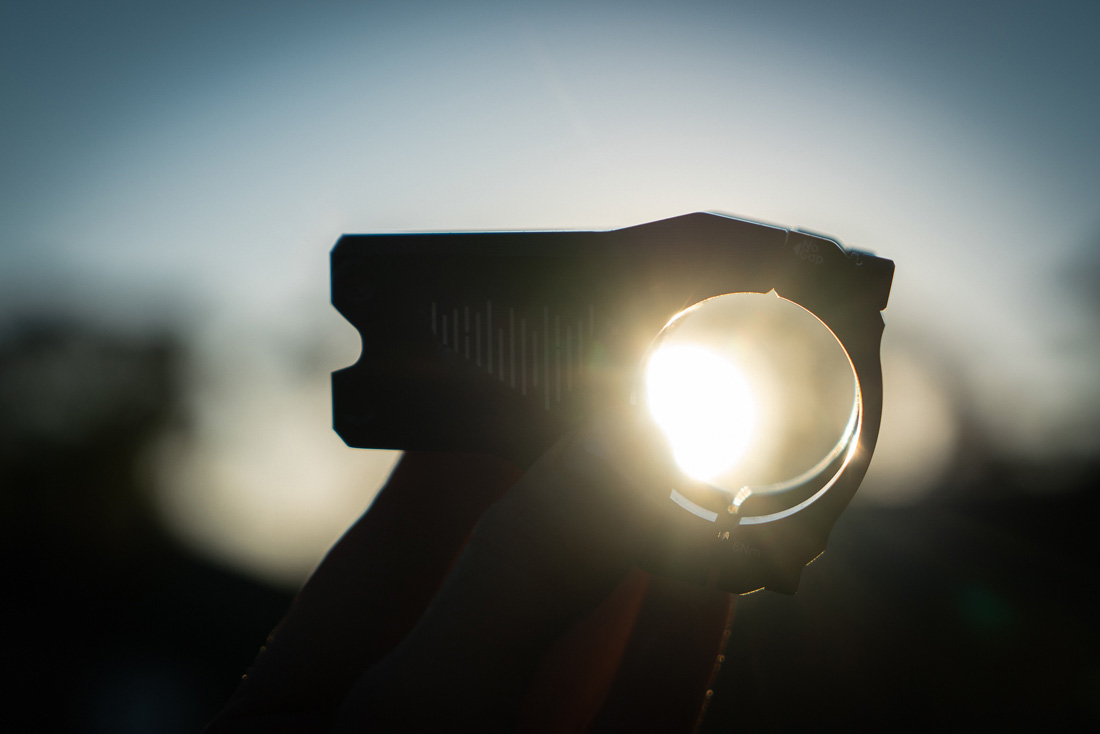 Conclusions
After breaking a wrist earlier this year and a hand in the middle of this testing, I was surprised that my wrists felt great with this set-up, and once my hand healed, I had no issue with riding again. The bar and stem allowed me to configure the position so my wrists and hands weren't put into weird positions. The dampening in the bar also meant I wasn't feeling unnecessary impacts.
Traditionally, the handlebar/stem setup was one part of the bike build that I took zero notice of, but maybe I should of as it makes up a pretty important part of any build, because honestly, what would I do without steering on my rides?
The Equalizer and Kingpin gave me the confidence to ride again, with none of the extra pain I was expecting to feel through rock gardens. After testing the FUNN Equalizer stem and Kingpin bar, I will be keeping this combination on my bike for the foreseeable future. 
Price / Where to Buy
FUNN Equalizer Stem: $89.95
FUNN Kingpin Bars: $89.95
Can be purchased at MTB Direct and other good online retailers or ask at your local bike shop.
---