Climb fast. Descend even faster. Welcome to your Element.
Purpose-built to hit the precise sweet spot between lightweight cross country climbing prowess and technical precision, the Element is the best of both worlds and more. New-levels of climbing efficiency guarantees that oh-so-sweet feeling of riding someone off your wheel. Added levels of stability on fast descents and a pseudo-aggressive seat tube angle provides surprising levels of confidence on tight single track and hairy descents. Light. Stiff. Fast. Smooth. Precise. You're now in your Element—always. 
What sets the Element apart?
Earth. Air. Fire. Water. Ride 'em all (well, maybe not fire). Purpose-built to hit the precise sweet spot between lightweight cross country climbing prowess and technical precision, the Element is the best of both worlds and more.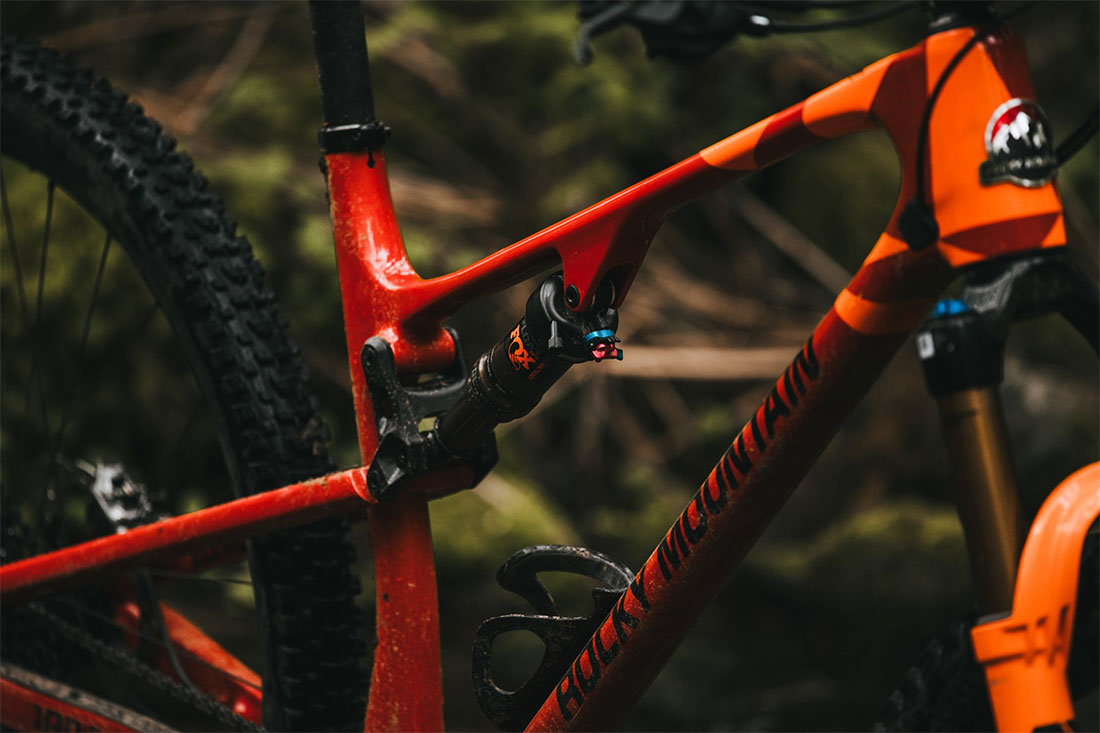 The Perfectly Balanced Advantage.
It's light. It's stiff. It climbs. It does everything you expect a good cross country bike to do. But then, its subtly aggressive geometry and lengthened wheelbase changes the game when descending and charging fast, rough, technical sections of singletrack. 
Lightweight Trail Dominance
With 120mm of smooth, progressive travel, the Element is in a totally different league than every cross country bike that came before it. Progressive geometry means you can not only ride more trails up and down than ever—they're now faster, too.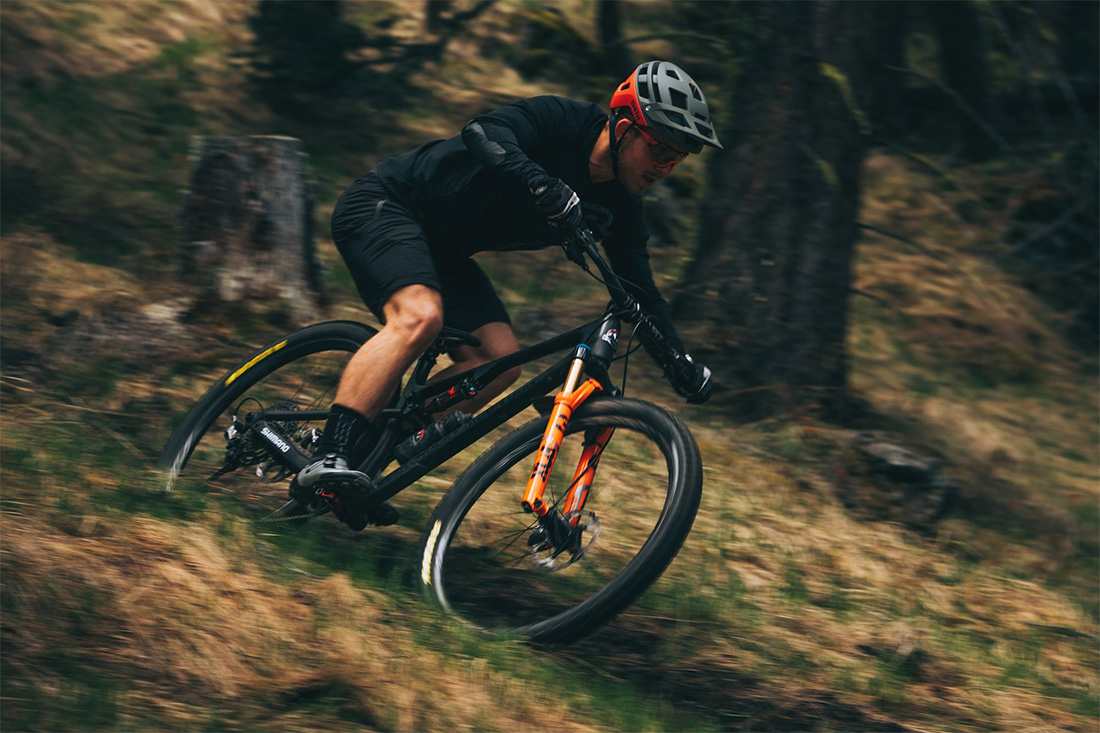 "It's the lightest, most agile, and capable bike I have ever ridden. It's been motivating me to go farther and faster on my favorite type of rugged backcountry rides that I used to leave my XC bike at home for. This is a new type of XC riding for me – and I'm loving it!" Sam Schultz
---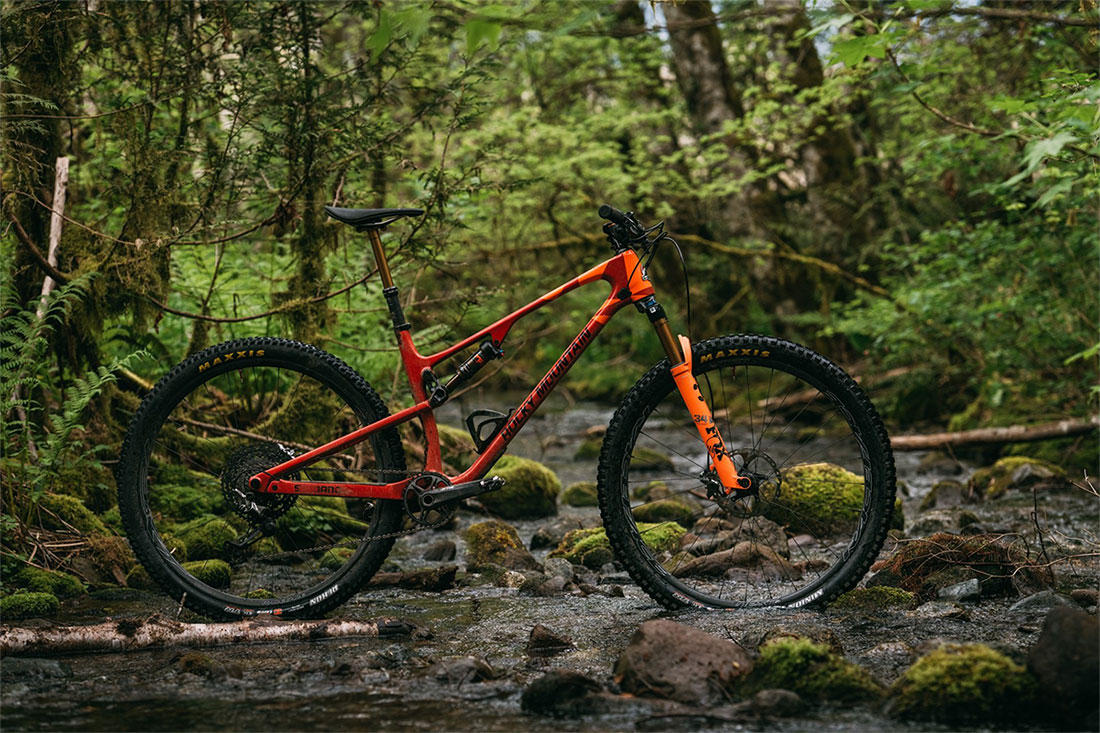 The Comfort of Competence
Soaking up aggressive sections of the trail means more matches to burn as the day goes on. Ride further than ever in surprising levels of comfort. Keep cottonmouth at bay with plenty of room to carry two full-sized bottles. Ride more trails than ever—and do it comfortably. 
Since the 90s, the Element has gapped the pack in delivering a game-changing XC riding rig. That hasn't changed.
The latest? Smart and intuitive RIDE-4 tuning that lets riders quickly fine-tune their geometry and suspension setup for the fastest possible trail solution. A more compliant frame setup than ever boosts comfort without sacrificing speed. Plenty of frame room for two bottles ensures you'll be able to keep the pace hot all day long. 
"It is incredibly light and efficient but somehow rides like a trail bike, a combination that eliminates any weak points and allows to push on all sections of a race course. Outside of racing, I love the feeling of being way the hell out there! The Element is perfect for that, you can cover ground all day without holding anything back."  Felix Burke
RIDE-4™ adjustment system
The RIDE-4 adjustment system allows riders to quickly fine-tune their geometry with a pair of Allen keys. Four configurations are possible thanks to one rotating chip.
SMOOTHLINK™ suspension
Smoothlink suspension is efficient yet supple when you're on the pedals and across a wide range of gears. It features a controlled end-stroke and a rate-curve that feels more capable than the travel would suggest. This four-bar suspension design philosophy is centred on ride characteristics.
Bottle clearance and mount options
The lower bottle mounts have two positions, giving you the option to mount the lower bottle closer or further from your hand depending on your chosen configuration.
SMOOTHWALL™ Carbon
Smoothwall Carbon uses one of the world's most sophisticated carbon processes to deliver industry-leading stiffness-to-weight, ride quality, and durability.
FORM™ alloy
FORM™ tubesets utilize premium materials to meet our strict requirements. Each FORM™ tube that we create is engineered for its specific purpose within the frame, ensuring optimized strength, weight, and ride quality.
Click HERE find out more about the new Rocky Mountain Element.