The 2022 INTENSE Tracer 279 is all-new, and completely redesigned, and engineered from the ground up. It's a hard-hitting 170mm (6.7") travel Enduro bike… and in their (Intense) eyes it's the ultimate modern-day long travel mountain bike. The 2022 Tracer has been in development for well over three years, with an early alloy prototype Tracer 279 helping Isabeau Courdurier win the Enduro World Series back in 2019.
The Tracer has been in the INTENSE lineup since 1999, but a lot has changed in those 20 years. Back then 100mm (4") of travel and a 70º head angle was seen as extreme, but of course, now it is all about a longer, lower, slacker, with 279 'mullet' mixed wheel sizes (29" up front, 27.5" on the rear) and lots of responsive suspension travel. A bike that can pedal up and along as well as it can descend.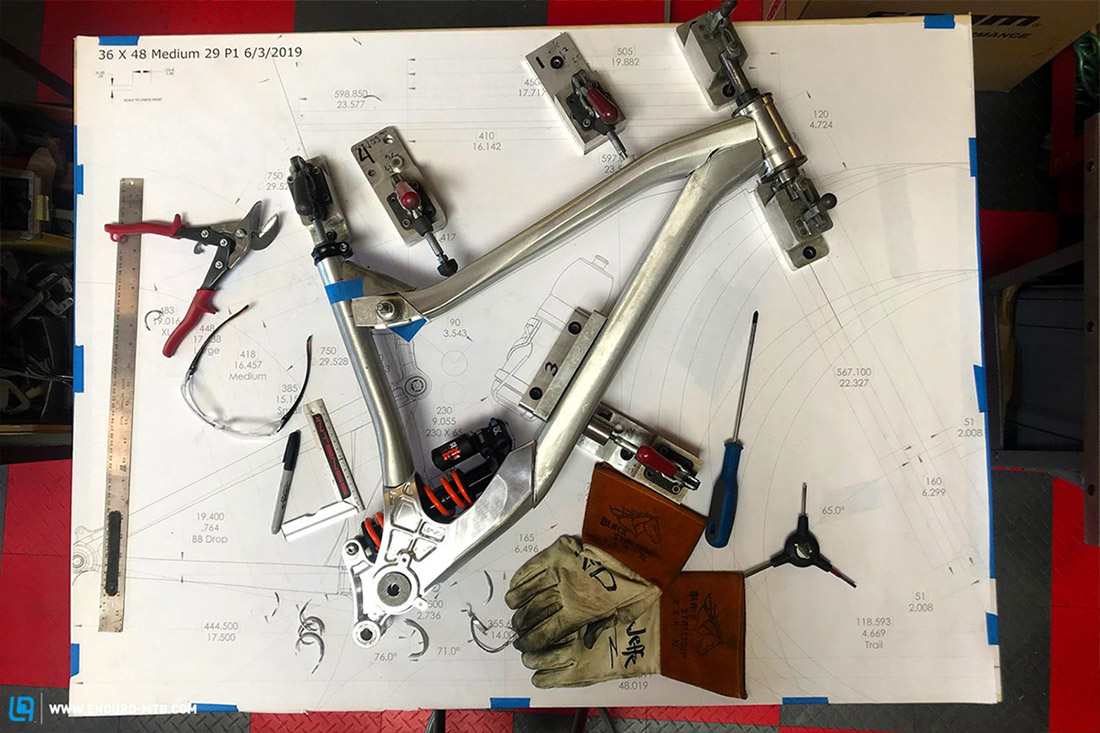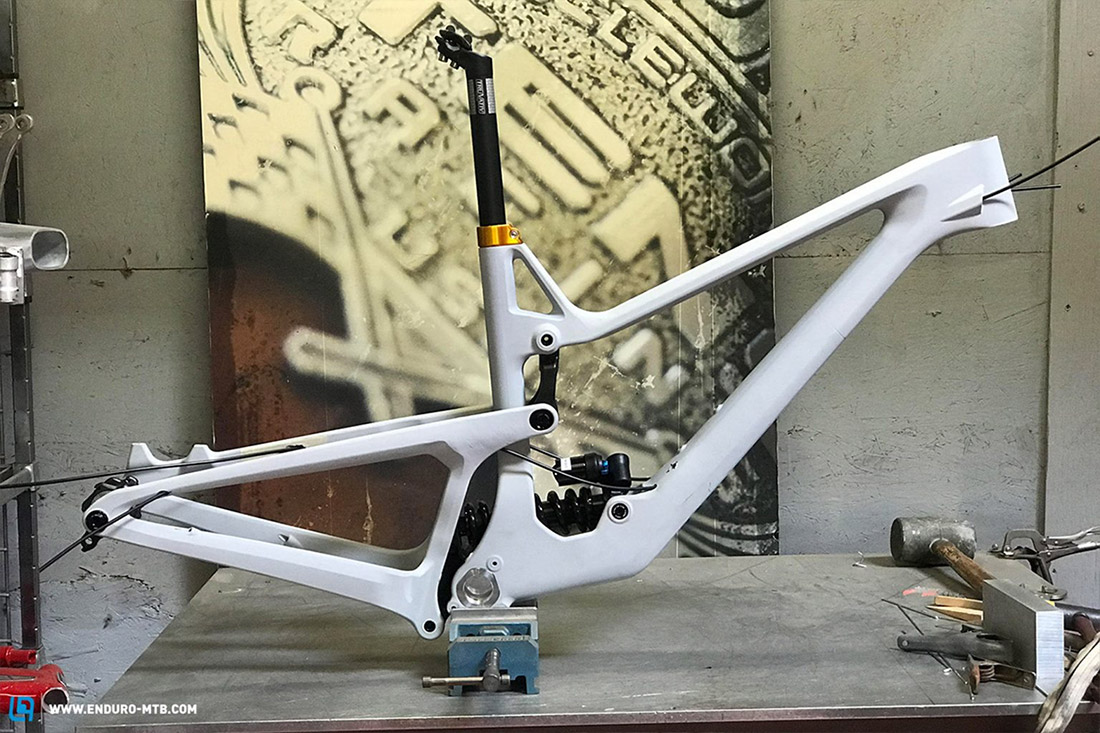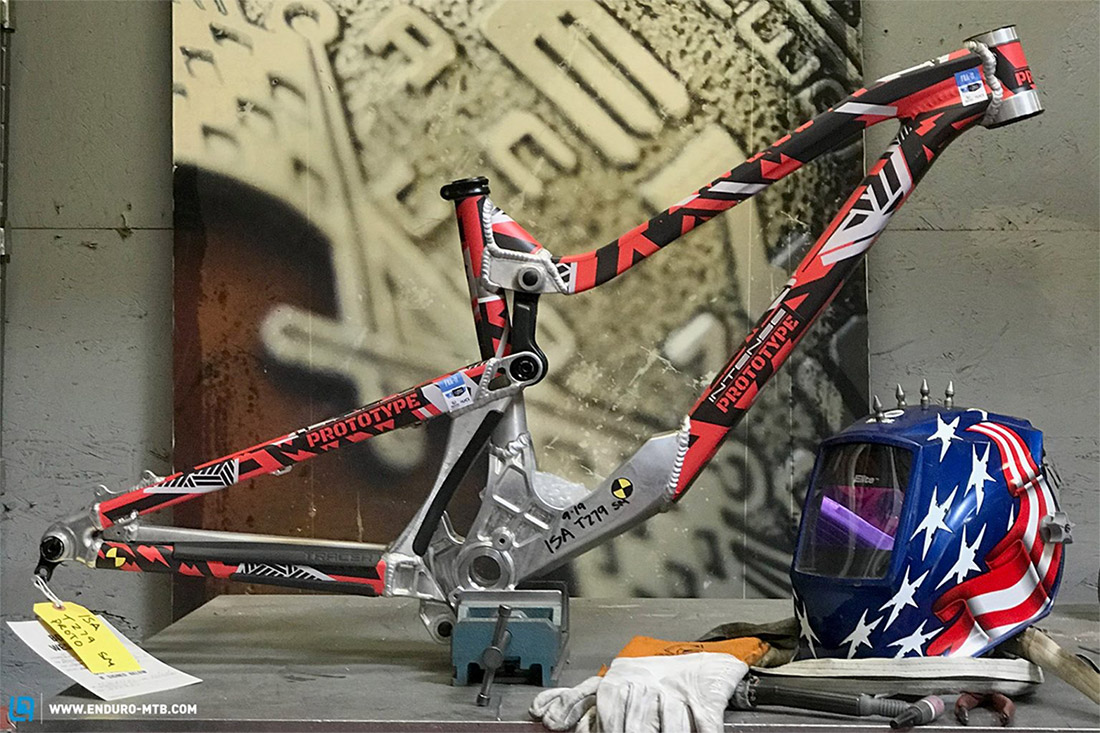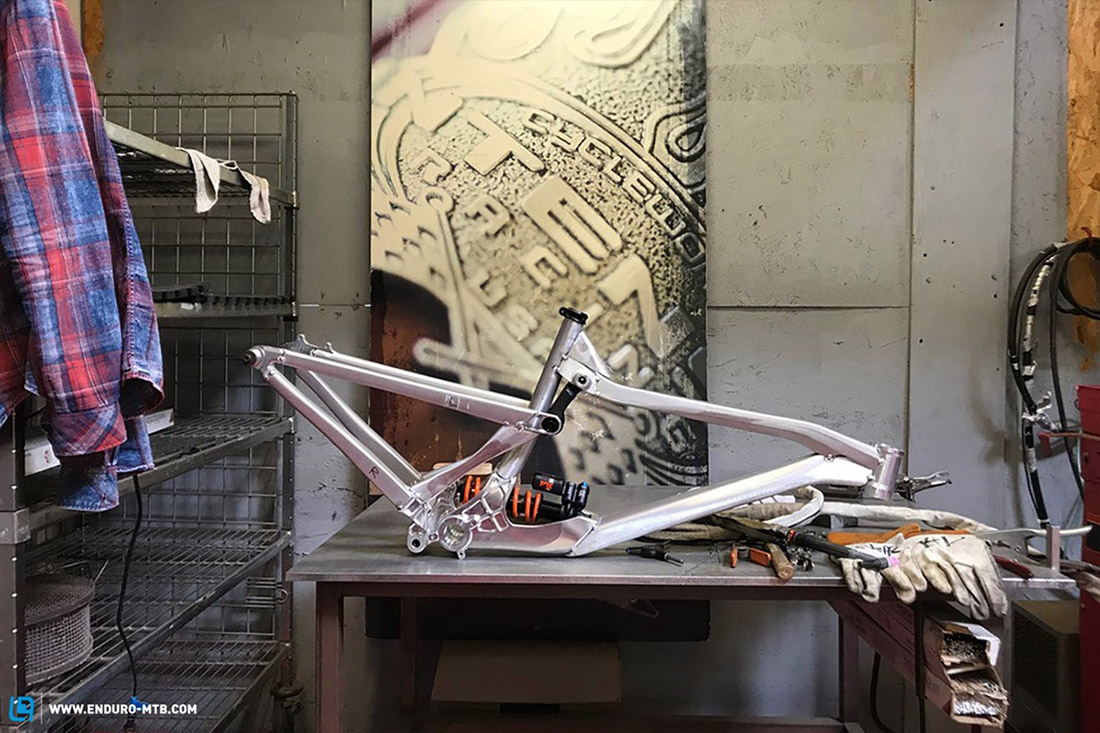 As with all INTENSE bikes the early aluminum prototype frames were handcrafted, shaped, and welded by our (Intense) very own Jeff Steber (CEO and Founder) in our California HQ. With alloy prototypes, Intense is able to make adjustments quickly in-house by cutting or shifting any of the individual pieces and then welding them back into place. This is also the first bike that INTENSE Factory Racing's Aaron Gwin has been involved with from start to finish, alongside Jeff and their other global Ambassadors.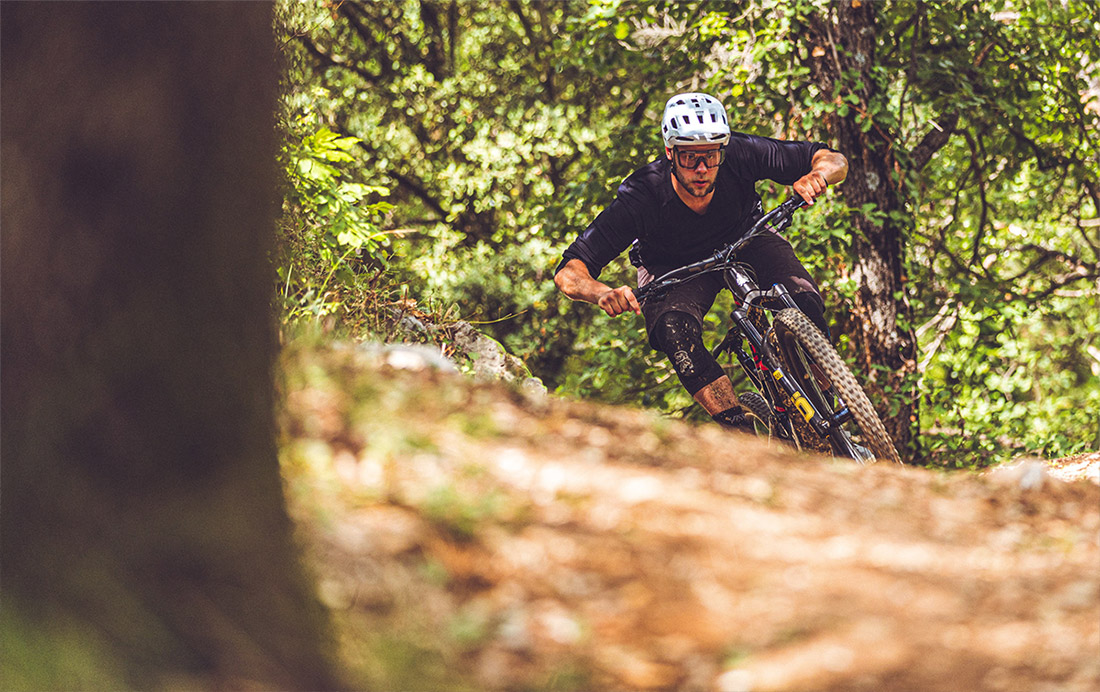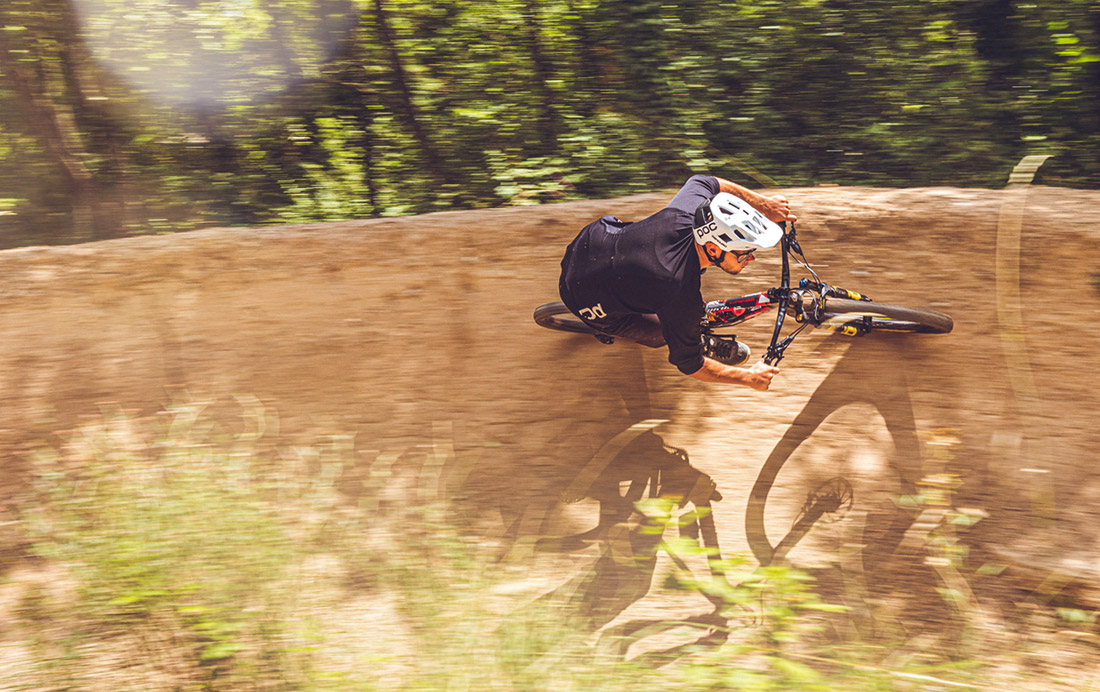 Intense say they can't give too much detail and information away at the moment, mainly because they are not launching the bike just yet. The current situation with global product and component shortages has held things up a little, so the full launch date is to be confirmed. But they are so keen to show the world what they have been up to so they sent out two frames to two of their long-standing brand ambassadors, Chris Kovarik in Canada, and Bernat Guardia in Spain. Both are ex-World Cup racers and know a thing or two about full-suspension mountain bikes.
"The plan was to get the bikes out in the mountains for the world press to try out, but because of Covid, and travel, and time restrictions, we were limited to how many members of the press we could get the bikes too. In the end, Chris hooked up with the crew at Pink Bike and Bernat did the same with Enduro Mag from Germany. We wanted them to be able to ride the new Tracer, but what made this different to usual 'first looks' was that we didn't give the journalists any information about the bike. No geometry charts, no component spec, no pricing… all the information they got was that the bike they were riding was a size Large with a reach of 480mm and 170mm of travel. This would be bike 'testing' in its purest form."
What we know so far…(which is not much)
Intense Tracer 279 Details
• VPP suspension
• MX wheel only – 29″ F, 27.5″ R
• Carbon frame
• Travel: 170mm front, rear N/A
• Head angle: N/A
• Effective seat angle: N/A
• Chainstay length: 445 mm
• Wheelbase: 1280mm
• Weight: N/A
• Price: N/A
• intensecycles.com
Chris Kovarik, Pinkbike review HERE
Bernat Guardia , Enduro Mag review HERE
Stay tuned for more information on the new Tracer 279, and 29" version soon.