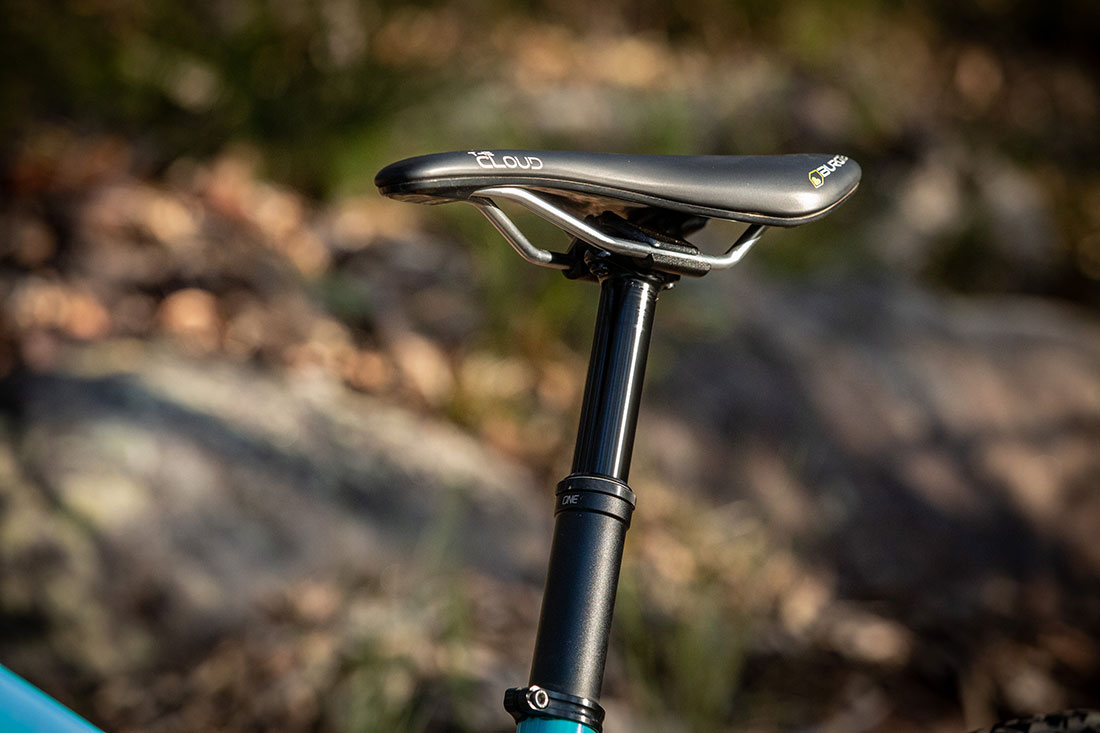 OneUp Continued Success With The Latest Dropper Post Update
Cut to the Chase
If you are after a very high-quality post that works flawlessly, got it in the looks department, comes in a good range of sizing options and don't want to sell a kidney to pay for it, you just can't go wrong with the OneUp Dropper V2 and remote combo.
Pros
Competitive price point
Quality feel and function
Simple understated looks
Easy to install and service
Works flawlessly
Cons
Remote lever doesn't have a cushy pad for your thumb (this is being picky)
Some initial stiction on first use
OneUp Components Dropper Post V2 – Review
The EDC (every day carry) tool that fits into your steerer tube was an absolute game-changer for 'on bike' storage and propelled the brand into the mountain bike scene, limelight. The OneUp 'Dropper Post V2′ is another innovative product in OneUps' growing line-up and has all the hallmarks of the EDC tool in terms of innovation and functionality.
Everyone does dropper posts you say! Yeah, there are many dropper posts on the market but do they offer the same quality, feel and function for the cost? After fitting and testing this one, I doubt much else on the market is going to match the Dropper Post V2 for performance and price.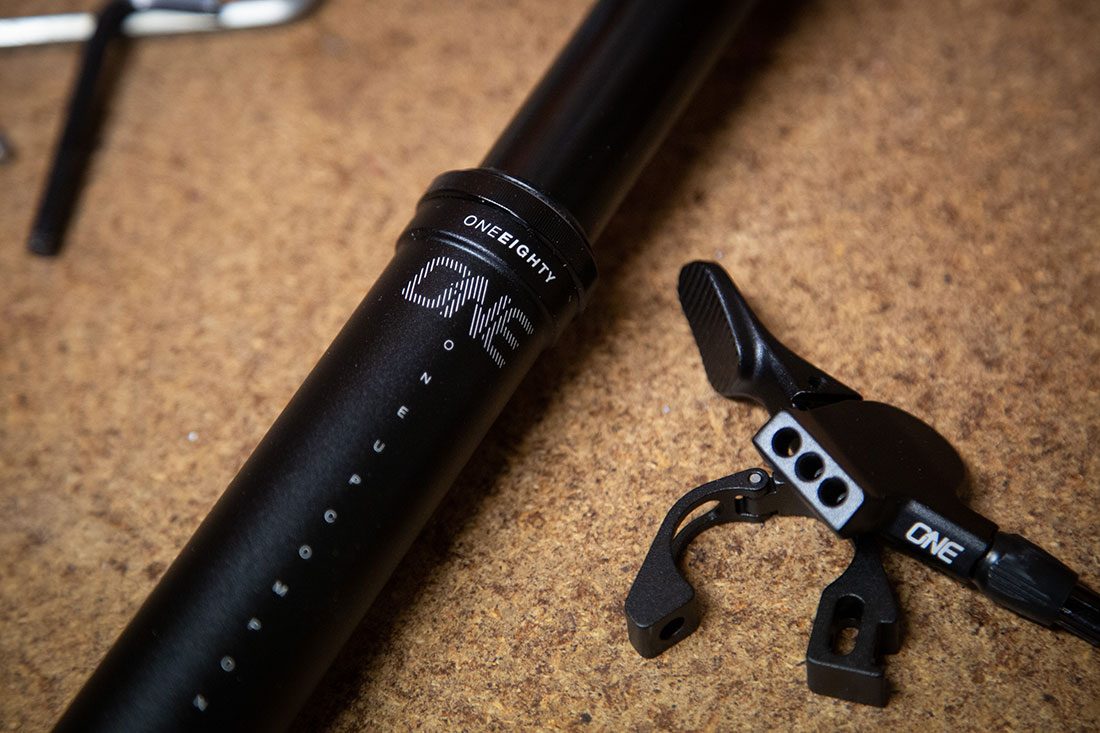 Understated, simple with clean graphics and an all business vibe.
Photo: ©Sean Murray
---
First Impressions
First of all is the packaging. Understated, simple with clean graphics and an all-business vibe. Same for the dropper post itself, nothing over the top here, clean and simple etched graphics for the branding. Instead of numbered length markings on the post, it has the letters of the brand etched into the back to give you a reference point for setting your post height which is a nice touch.
The cable actuator on the base of the post is a nice anodized "OneUp" green colour and there are no little springs or grub screws that can get easily lost leaving you crawling along your garage floor with a torch.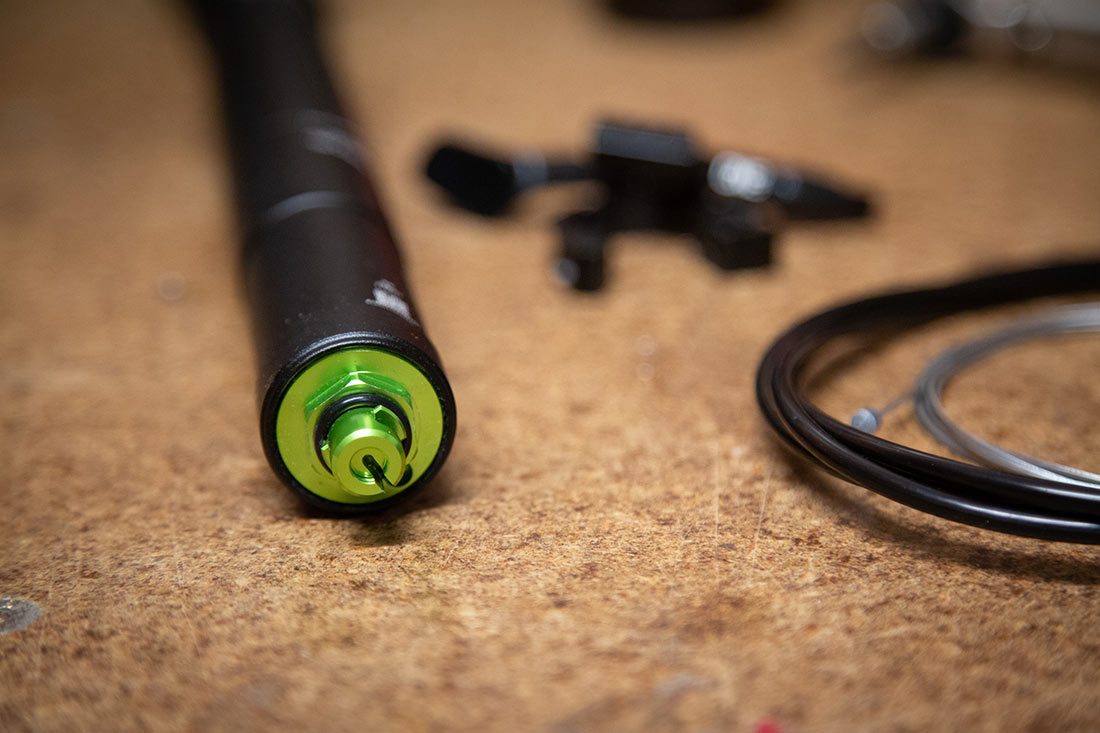 Some nice touches like the anodized "OneUp" green on the base of the dropper post.
Photo: ©Sean Murray
---
The biggest thing I noticed taking it out of the box is that although this is a 180mm dropper post, it didn't look that long. I had to double-check I ordered the right size. Luckily I had, and when checking their website I found that OneUp claims that their posts have the "shortest stack height and shortest total length of any dropper post on the market. No other post can get your saddle lower" confirming my thoughts that it did look shorter than it should!
The remote has a nice machined finish, smoothly riding on an oversized bearing, and the clamp attaching it to the bars is minimalistic and simple but has a strong bite on the bars. It lacks a cushy pad for your thumb but it's comfortable enough with plenty of grip. As this is the V2 version, it gets the aluminum lever over the older composite lever, on the V1.

Installation
I like to measure bike part fitment by the number of beers that are consumed during the process. This ended up taking "half a beer" (Time can vary a lot when measured in beers, so fit parts responsibly) so fitment time was not long at all and I only have limited skills when it comes to bike mechanic stuff. If you have some skills with this kind of thing, I'd say 15-20 mins is all it would take to fit at the most. If not, your LBS will be able to sort it out for you.
Fitting the cable was as simple as slotting it into the actuator at the base of the post, locking in the rubber O-ring, running the cable through the frame (this can vary considerably depending on the bike), and cutting it to length at the remote end. The cable then clamps underneath the remote – job done – finish beer.
Features
Dropper Post
Travel adjust shims allow you to custom tune your post to dial in the perfect length.
Cable actuated for easy installation and a simple no bleed remote.
Reliable sealed cartridge internals.
User replaceable cartridge only $60 USD.
Easy to service at home.
Shortest total length of any dropper.
Shortest stack height of any dropper.
New upper DU Bushing in the upper collar compared with the V1 model.
100-210mm post lengths in 10mm increments.
20g lighter than the V1 model.
2 year warranty.
Remote
Aluminum remote with an oversized bearing for smooth action.
Cable and housing included.
Unique lever position allows you to keep a stronger grip on the bars while actuating your post. The OneUp lever mimics your R/H shifter's inboard upshift paddle position instead of the usual downshift paddle position of most remotes.
Less thumb movement required to reach the lever.
Under-bar mount.
Cable actuated so no bleeding!
Easy cable setup. The cable clamps at the lever, making shortening the housing length for clean routing, a breeze.
Compatible with all cable actuated dropper posts. Got a good dropper and need a new lever? This is an excellent option.
4 different options for fitting the remote.
---
On The Trails
The lever action is very smooth thanks to the oversize bearing it rides on and you can tell the difference between this and other brands that don't have this feature straight away, also the lever has a good grip with the machined grooves in the paddle doing their thing, making it super easy to engage.
The return speed on the dropper has that Goldilocks quality, (not too fast and not too slow). There was a slight feeling of stiction before it would drop at first but I put this down to it being new. It wasn't an issue at all but just something that was slightly noticeable, this disappeared after the second or third ride so I'd say it just needed some time to bed in. Other than that it worked flawlessly.
In regards to the remote, we didn't experience any play in the lever at all. The feedback was precise when pushing it in to actuate the dropper, and the return speed was also smooth. The lack of play in the lever provided a very high-quality action, which added to the overall experience of this package.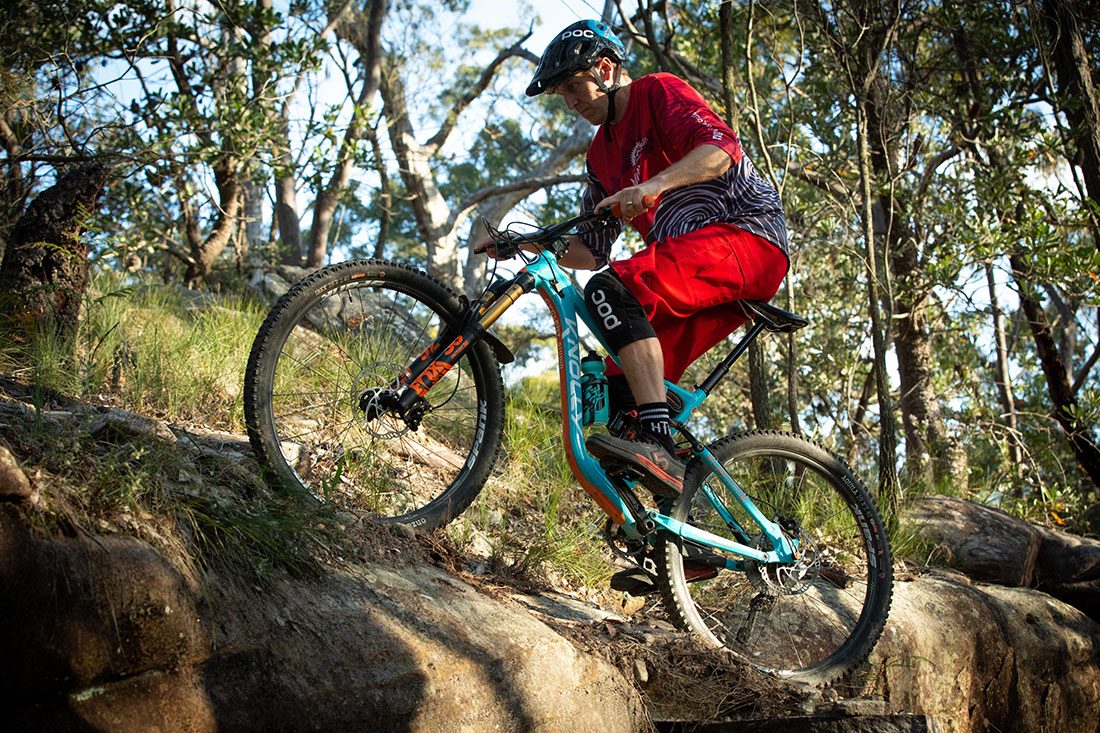 The smooth action of the OneUp Dropper post allows for quick height adjustments when climbing or descending. When it comes to price, this is a hard package to beat.
Photo: ©Sean Murray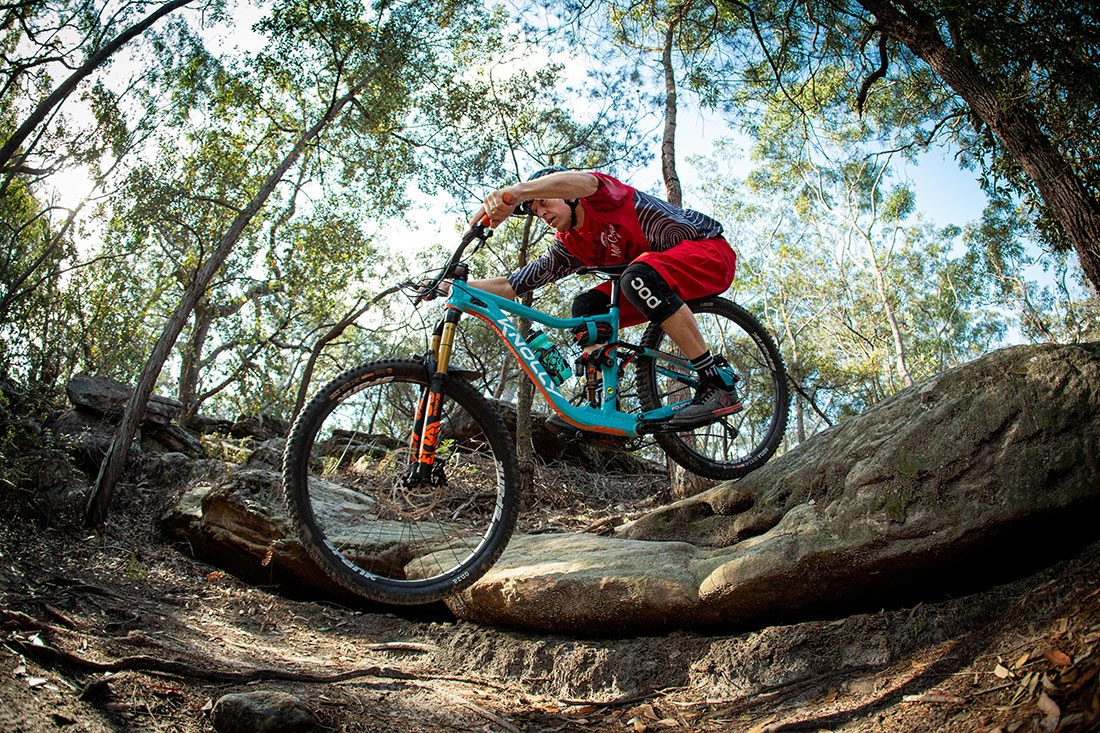 ---
Specifications
Travel – 120mm, 150mm, 180mm and 210mm options
Diameter – 30.9 or 31.6
Internal routing only
22.2mm Bar Clamp
SRAM Matchmaker X – SRAM MMX clamps
Shimano I-spec-EV – 12 speed XTR M9100 only (M8100 and M7100 use 22.2mm clamp)
Shimano I-spec II – 11 speed XTR M9000, XT M8000, SLX M8000 only
Weight – Post Only
(30.9) 120mm 435g / 150mm 480g / 180mm 525g / 210mm 570g
(31.6) 120mm 450g / 150mm 500g / 180mm 545g / 210mm 590g
Weight – Remote only
Remote with 22.2mm Bar Clamp – 46g
Remote with SRAM Matchmaker X – 43g
Remote with Shimano I-spec-EV – 43g
Remote with Shimano I-spec II – 41g
---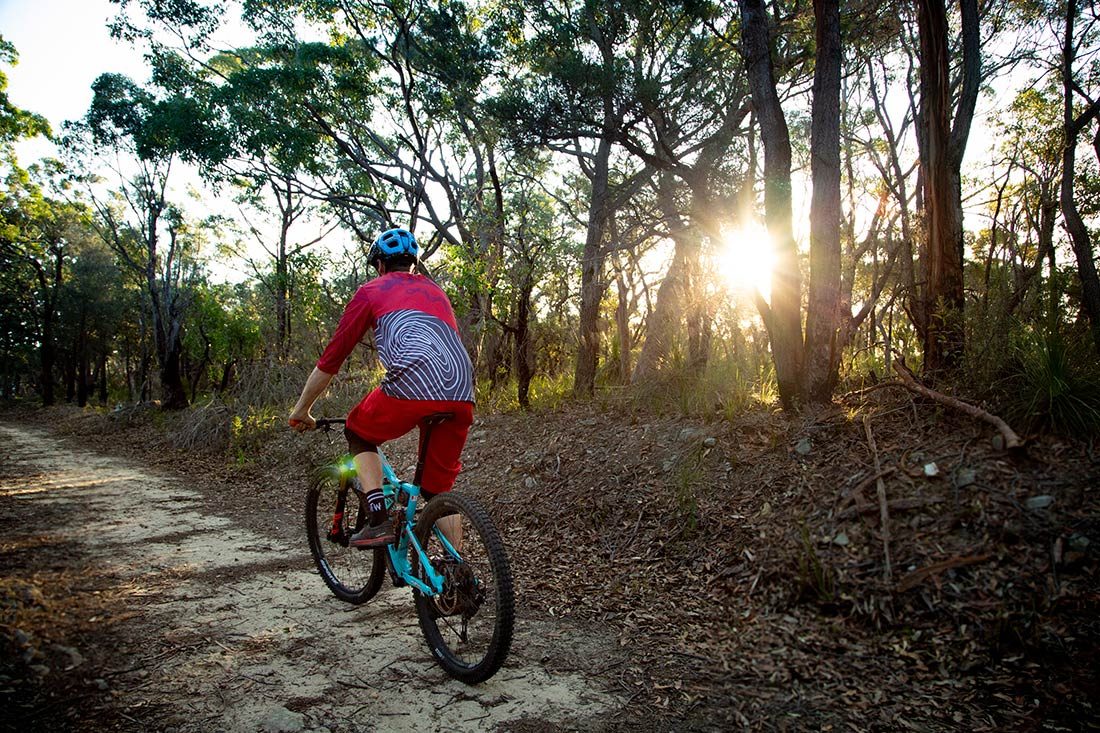 Riding int the sunset, comfortably.
Photo: ©Sean Murray
---
Conclusions
The OneUp Dropper Post V2 and remote in the form tested will set you back $377.00 AUD. That's a pretty impressive price point. The only other post that compares, in our opinion, is the PNW post that we tested previously (The only product so far to get a 10/10 rating).
If you are after a very high-quality post that works flawlessly, got it in the looks department, comes in a good range of sizing options, and don't want to sell a kidney to pay for it, you can't go wrong with the OneUp Dropper V2 and remote combo. It will work with other cable-actuated remotes, easy to fit/service, and put simply, it goes up and down with no issues. What more do you need from a dropper post? 

---
Price/Where to Buy
OneUp Dropper PostV2 – $299.95
OneUp Remote – $76.95
Can be purchased at MTB Direct and other good online retailers or ask at your local bike shop.
Available at MTB Direct and your local bike shop.
Check out the full range of Oneup components here.
---