We sometimes hear about a lack of community feeling in our suburbs these days and that may be true of some areas but rest assured, on the Northern suburbs of Sydney there is a community so strong they epitomise the very word and they all have one thing in common; a love of mountain biking.
Actually this community shares two things in common, a love of mountain biking and a love of the land on which they ride their bikes. This was on full display at the recent Mt Narra Festival, organised by the Garigal Gorillas. The group are made up of like-minded individuals from all walks of life, young and old who all have a huge respect and love for the environment around them.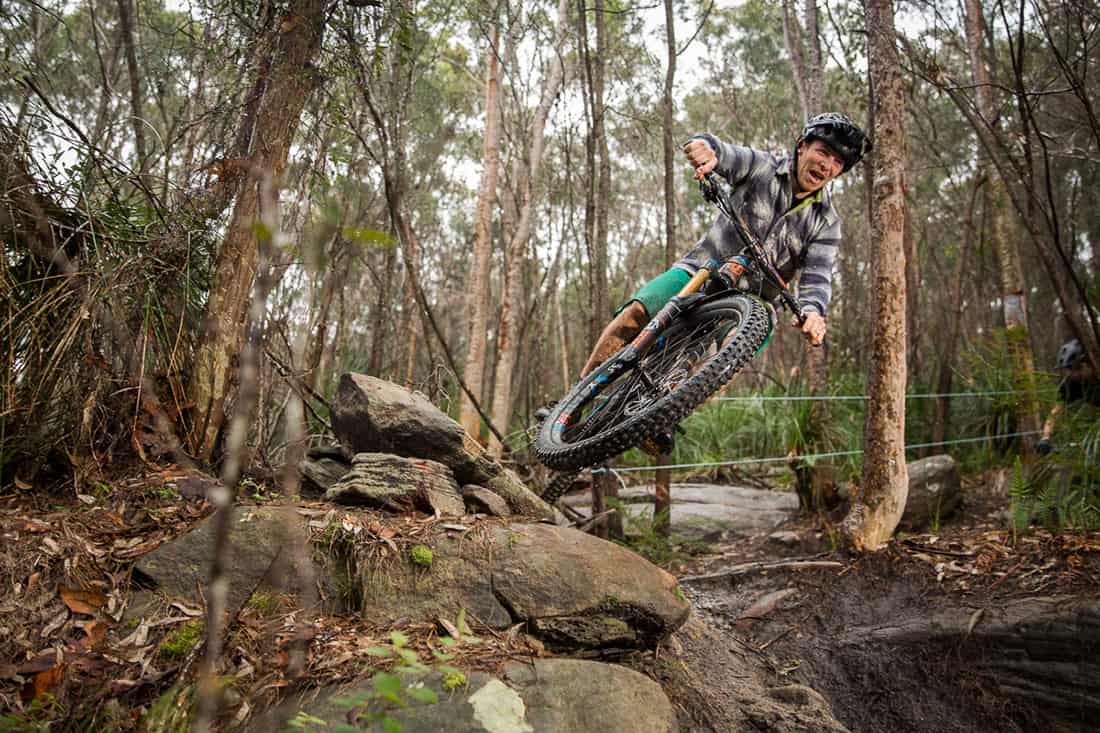 Beautiful Landscape
The mini festival saw the Garigal Gorillas and community come together in an impressive turnout, for a day of social rides on the local beloved trails. There was also a post-ride yoga session to loosen up those joints, a raffle with some awesome prizes and a monster BBQ! What's not to love about this?
There were a variety of trails to ride on the day, all set in a stunning landscape. Making your way to the top of the mountain (which is a tough climb) you are rewarded with incredible vistas of the surrounding areas and begin to understand why this area has such a special place in their hearts. You just have to stop to take it all in.
The trails themselves are in first class condition and have plenty of variety to keep everyone on their toes.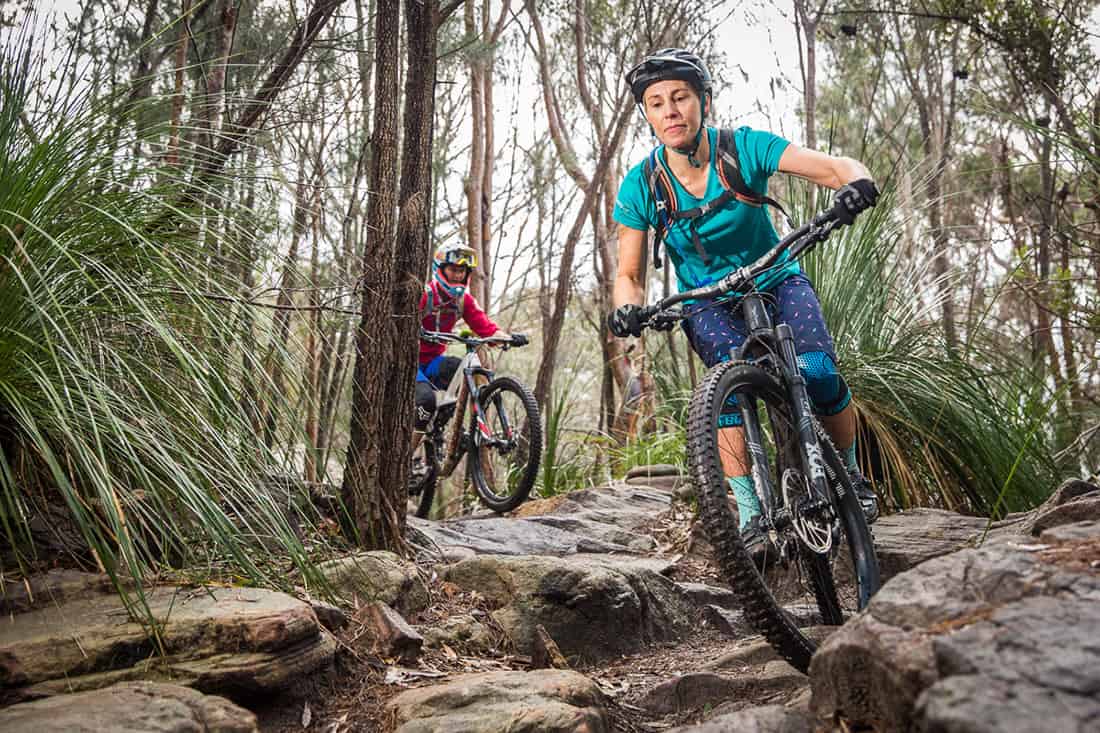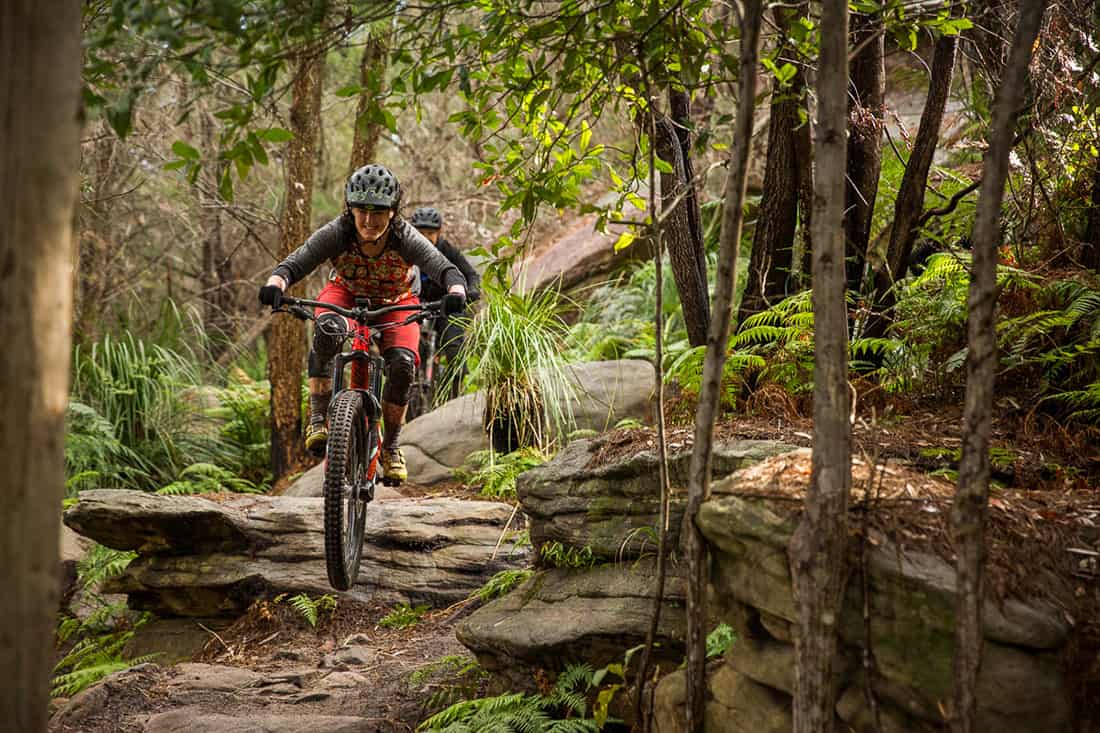 Sharing The Love
There was a surprisingly large mix of riders who turned up to ride the trails on the day. Riders at world championship level to the tiniest of tots, were all seen on their bikes and all with a huge grin on their faces and why not? Isn't this what it's all about, being outdoors with family and friends, all sharing common interests and having a good time. We think so.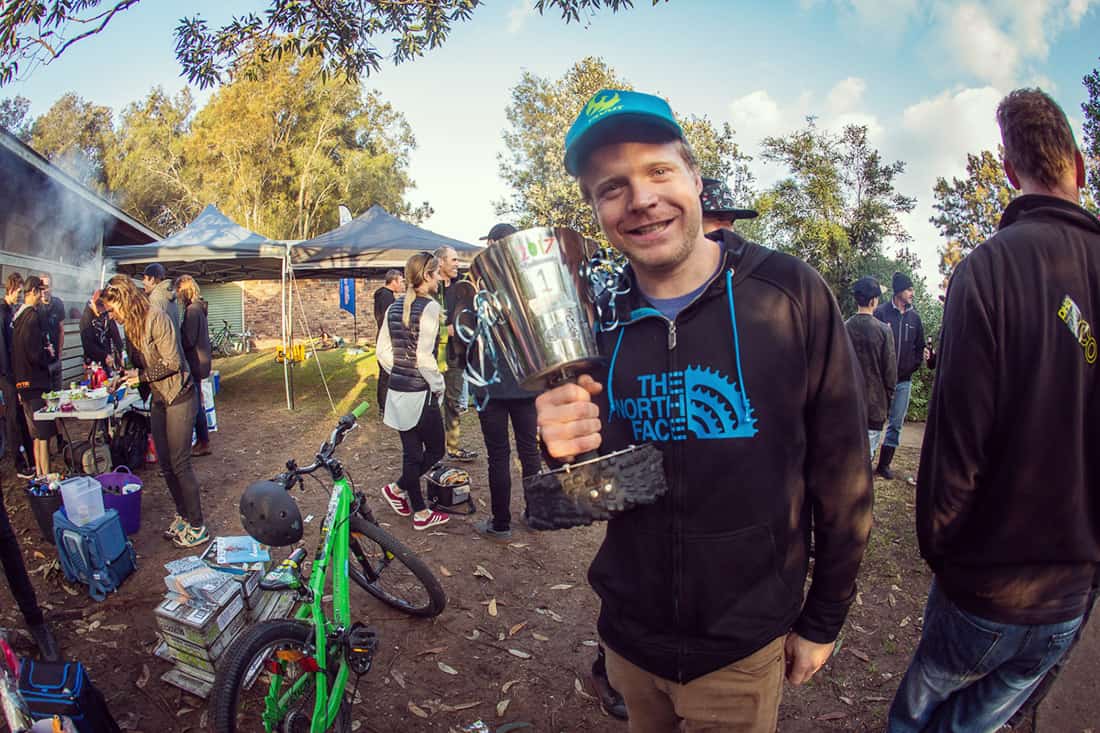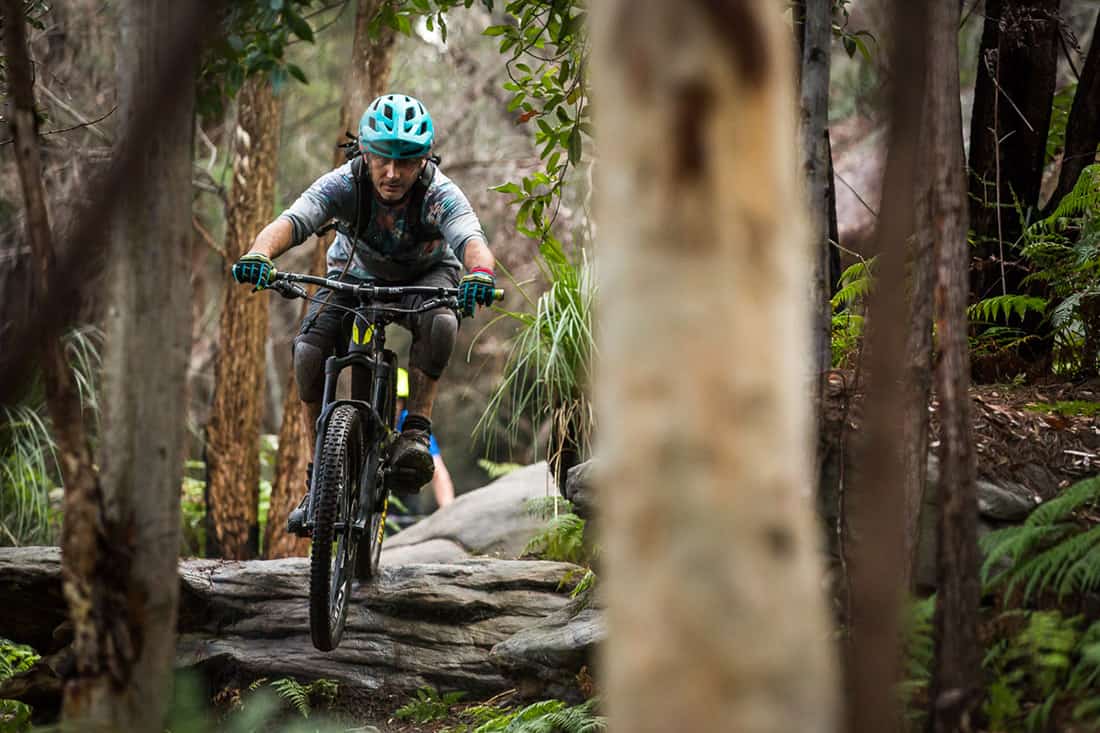 Positive Vibes
Unfortunately the rain came and dampened some of the trails, but it certainly didn't dampen the spirits. With the social ride done, everyone headed over to the local clubhouse where the BBQ was fired up, cold beers were handed out and a general good vibe was kicking off.
At the clubhouse there was a skills trail set up in the park to keep the kids entertained, while adults got stuck into the grub and had a sneaky beer (or two). The vibe was maxed out on positive with good tunes and old friends re-united, plus new friendships being made on the day.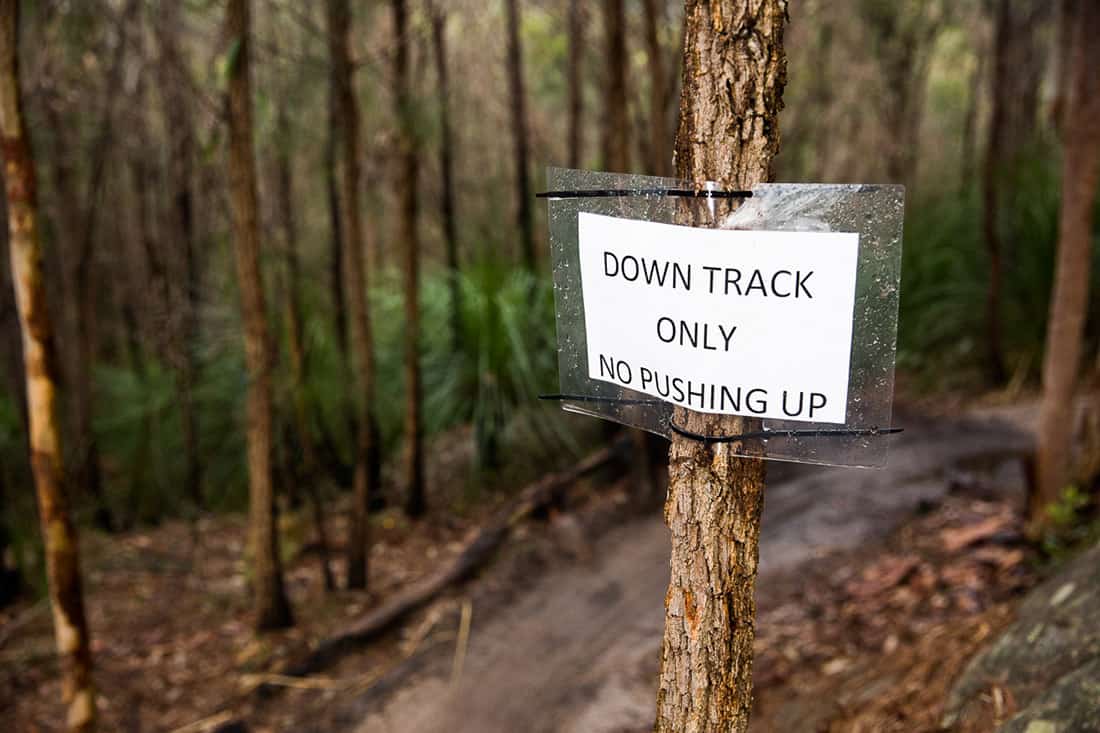 Understanding Your Environment
During the BBQ a raffle draw kicked off with some impressive prizes donated by local businesses and friends of the group. Members of the group got up and talked about the day's events and the main purpose of the festival. You could feel the sense of community here, it was tangible and incredibly positive.
It's evident that mountain biking brings so much joy to this community and others like it around Australia. For example; think about the health benefits alone, the mental and physical.  How it brings people together and encourages more people to get outdoors. The list goes on.
If more people are experiencing the outdoors then it will lead to a better understanding of the environment and a desire to care and protect it, and this has got to be a good thing.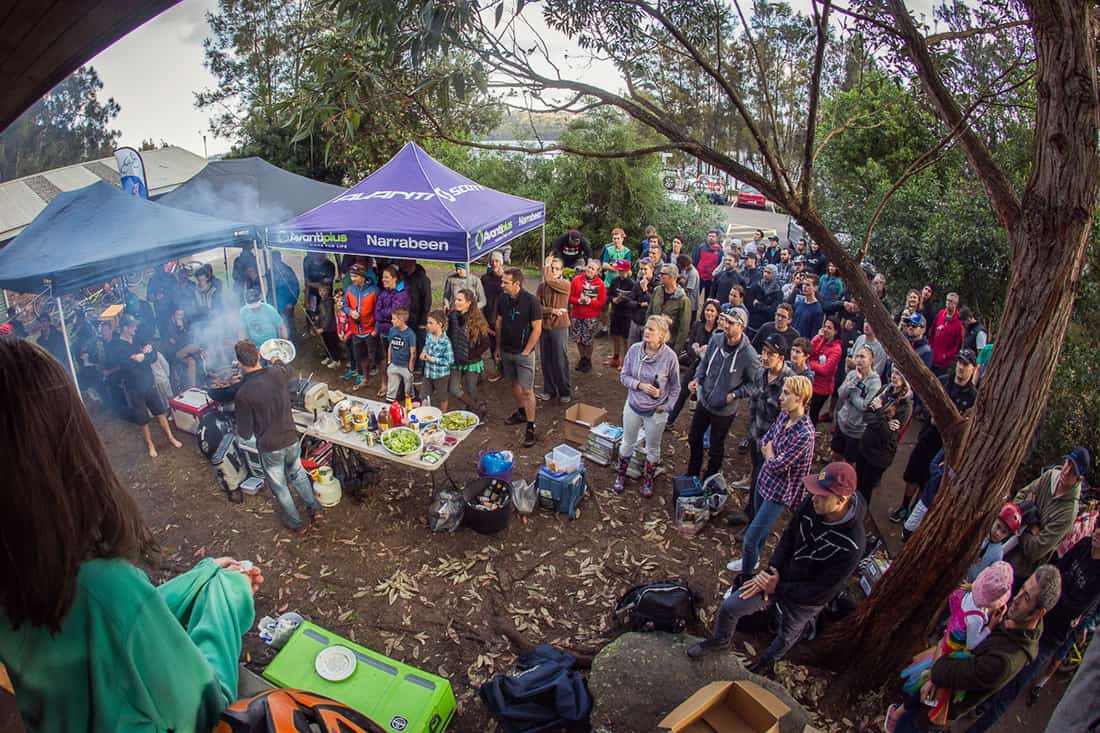 The Community Is Strong
The Mt Narra festival was a great success in many ways. It showed us that there is a strong sense of community here and that the community is growing. We have to admit, the trails are some of the best we've experienced in Sydney.
This is a combination of things. It's the stunning location, the care and maintenance that goes into the trails and the fact that the Garigal Gorillas have a healthy respect for the environment and the area in which they ride in.
The Mt Narra festival showed us that mountain biking can be the common denominator that brings people together, from all walks of life, young and old, in a positive way. Mountain biking is not just a hobby, it's a way of life for many people and communities around Australia, most of which, like the Garigal Gorillas, want to work with local councils and communities to keep mountain biking at the heart of the community.
We're really looking forward to the next event and hope to see more like these replicated in other communities around Sydney and Australia.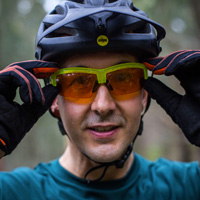 Chief Editor
at
Tyres and Soles
Born and grew up in Wales but now a fully fledged Aussie. A passionate mountain biker, hiker and general nature addict. I'm also a bit of a muso and enjoy a good craft beer every now and again (probably too often).

I hope what we do here at Tyres and Soles will inspire people to get out there and experience first hand, the natural wonders that surround them. So, pump up those tyres, don your favourite boots. Grab a mate, a partner, a pet… and head out into nature. But tell us all about it when you get back.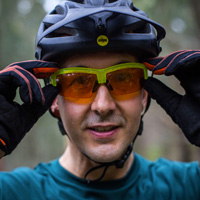 Latest posts by Jason Lorch (see all)