Clap Your Hands for Orange Tyre Sealant!
There's tyre sealant and there's tyre sealant I suppose. Those who mountain bike at Tyres and Soles have been using the Stans product for so long now that they have never thought about trying anything else. If it's not broken, yadda, yadda, yadda….you know how the rest goes.
So we were pleasantly surprised to have found the Orange Seal product through the very nice people over at Bike Corp. We recently started to see more and more of this brand on mountain bike websites and magazines and thought why not give it a go for ourselves.
Orange Seal offer a range of tubeless ready products to get you up and running in the world of tubeless ready. They claim to be eco-friendly using biodegradable ingredients, a proprietary premium latex that clot the puncture at warp speed and offers a long life span which is sustainable at extreme altitude and temperatures.
Another interesting claim is that they offer a lightweight liquid! We are not sure how light you can get when it comes to tyre sealant but Orange Seal claim that it was developed to be as lightweight as possible. 4oz of sealant adds only 119.6 grams to your wheel!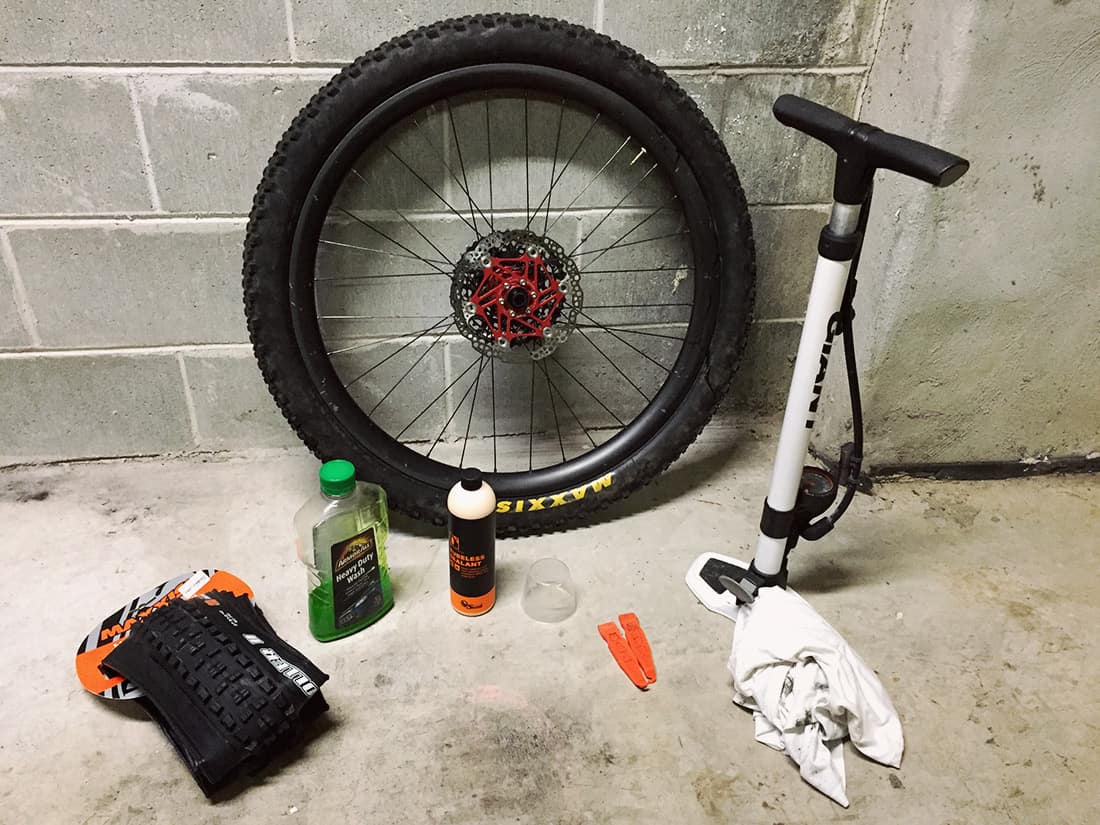 Different Types
Regular
Orange Seal offer three variations on the sealant. We opted for the Regular type because this is what Orange Seal claim it does "Orange Seal's Regular Sealant is proven to seal large punctures up to 6.35mm. For riders that race, or check their tyres frequently, ride gnarly trails and want fast acting sealant."  Pretty much sums us up.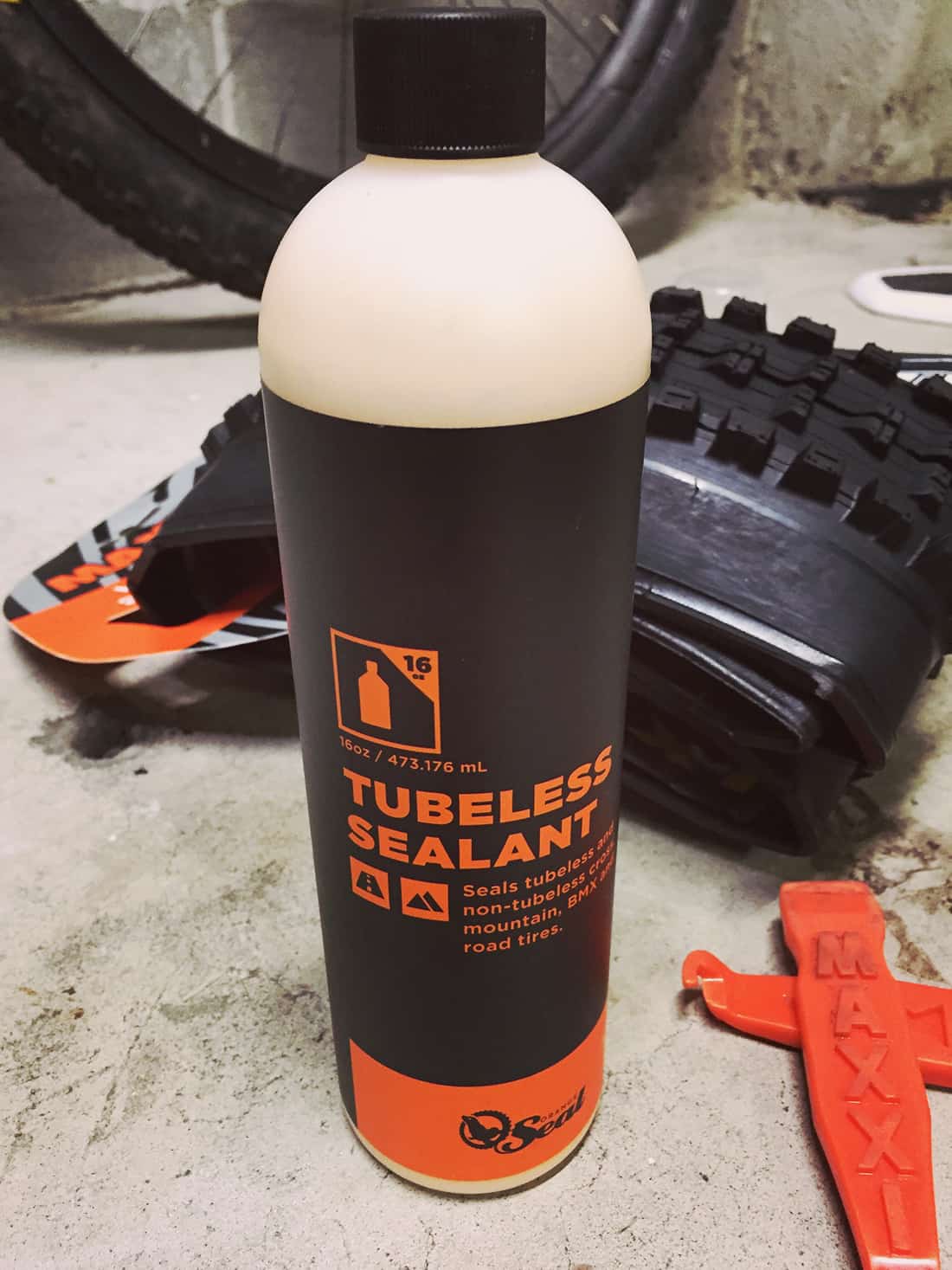 Endurance
The Endurance sealant lasts for up to 2-3 times longer than the Regular, meaning less top ups required. Hence the word endurance. It can seal punctures up to 6.35mm. So that's the same as the Regular version.
We we're a little confused with the details on the Orange Seal website at first, about how large a hole the Regular could seal versus the Endurance. On the product main page, it claims that both Regular and Endurance can seal holes up to 1/4″ (6.35mm). But you need to delve a little deeper into product specs to see that this is not quite true.
As you will see from the image below, the Regular can plug the largest hole out of the three.
Subzero
And lastly, is their Subzero version of the sealant. As we rarely experience very cold temperatures here in Australia, we didn't need to test this out, but this is what Orange Seal claim it does "Subzero tire sealant, it's formulated to maximize extreme frigid temperature; enabling riders in the far North to ride with flat protection All while offering the same quick sealing properties you've come to expect."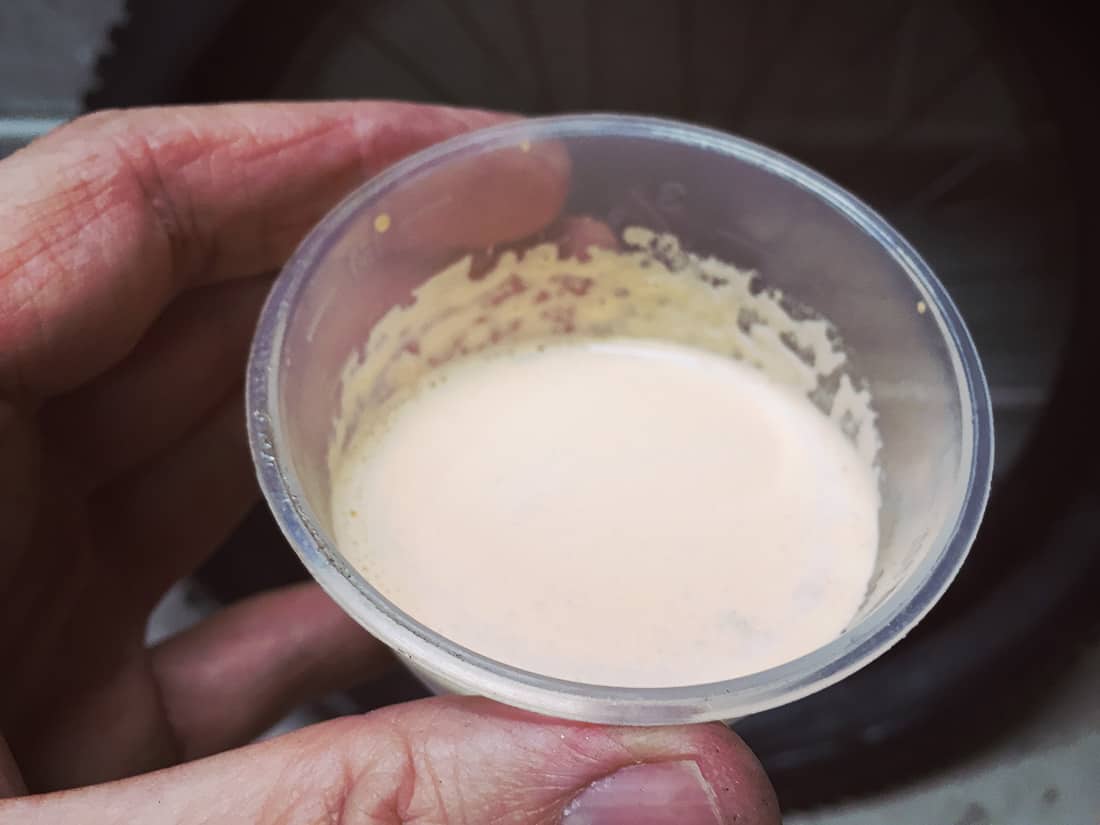 Let The Inflation Begin!
With the tools at the ready we began the process of installing a new tyre. Some dish washing liquid on the tyre beads to help it slip on, two tyre levers, floor pump, tyre (of course) and the Orange Sealant.
The instructions for correct amount of sealant (on the bottle) for a 27.5 tyre is 30z (88mil). Which seems pretty standard. There are measuring marks on the bottle but we weren't sure if these were for helping you to pour the right amount or to just see how much is left in the bottle?
We tried to use the markers on the bottle as a pouring guide but as soon as you pour, you can't accurately see how much is left in the bottle due to the viscosity of the liquid. So we just used a measuring cup.
Once the tyre was seated, we left a little gap to pour the liquid in. We then carefully turned the wheel around so the gap was now at the top, then started the tyre lever process to get the tyre into place. As this is not a "How To" on tyre changing, we wont go into the details of this here.
Tyre seated, we began pumping using our crappy old Giant floor pump. Bam! Sealed first time, no issues whatsoever.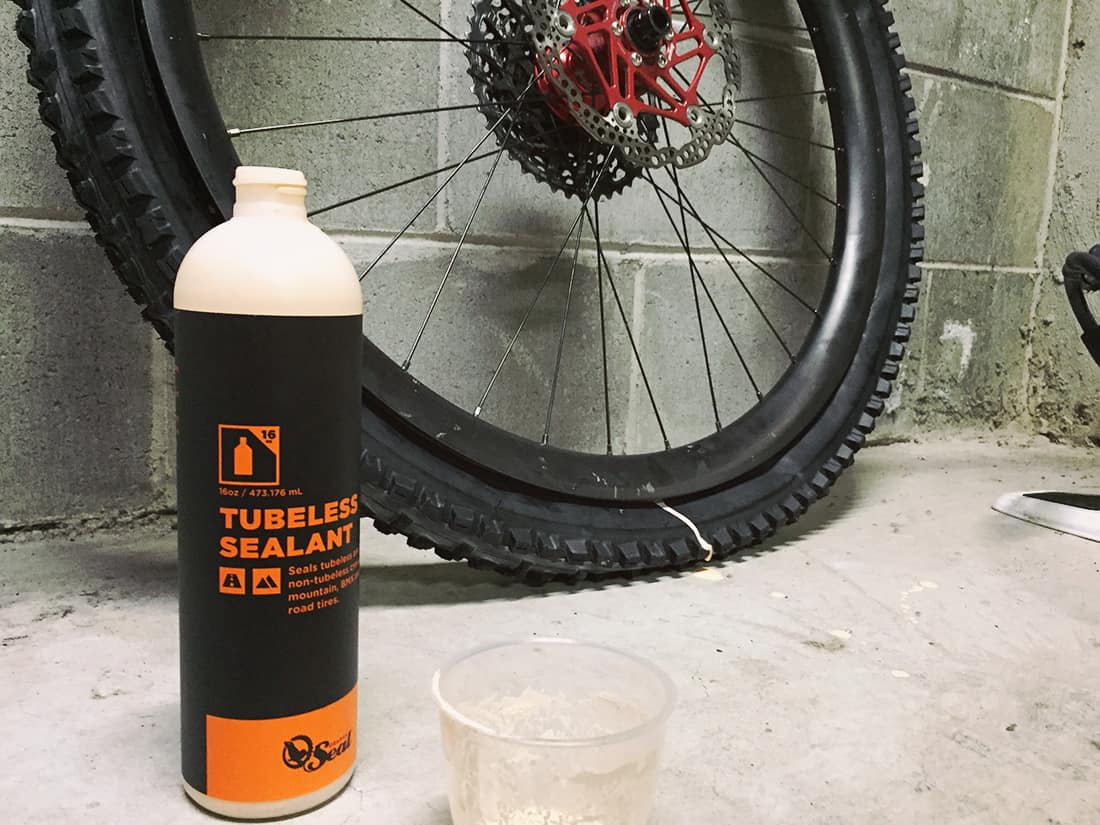 Which Sealant Version Right For You?
It comes down to your style of riding and the trails you ride. We would recommend the Regular sealant for the more aggressive trail rider who's looking for a fast seal and large hole sealant capabilities. If you ride gnarly trails with tyre wrecking capabilities, then we would recommend sticking to the regular and just top up more often.
The Endurance is for more longer distances, slightly less aggressive riding and trails. The sealant is supposed to last for longer in-between top ups. So if you ride smoother, less gnarly trails and longer distances, then this could be the one for you.
The Sub-Zero is more suited to those Winter trips to Thredbo on your fat bike or bike holidays to colder climates. It shares similar qualities as the other two, but can withstand extreme cold conditions.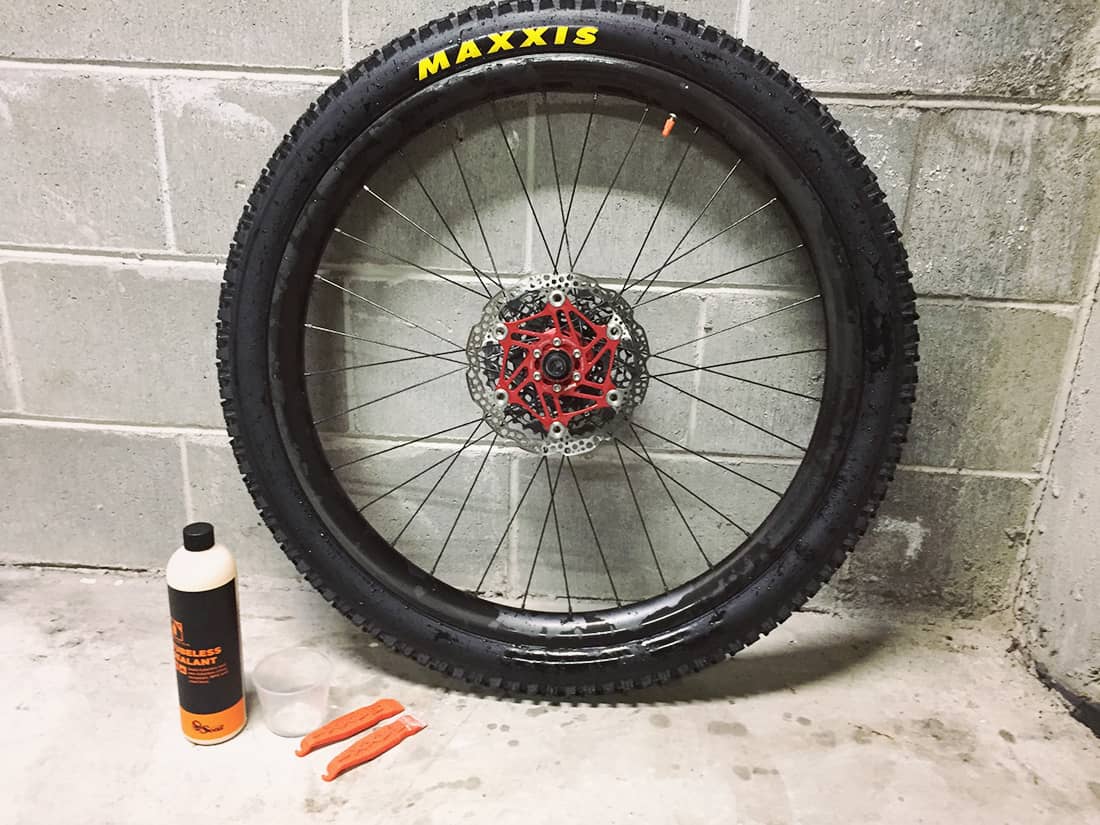 How Often Do I Need To Top Up?
Most sealants will last for around 3-6 months before requiring a top up. This usually aligns with a new tyre anyway. If you ride weekends, both days, after around 3-6 months you'll probably be needing a new tyre, so just fill the new one with fresh sealant as you would normally. No real need to do the top up. However, if you ride a lot more, during the week, then you'll need to top up in-between.
Price
(40z, 80z, 160z) – From $12 – $35 approx. Not including injector system.
Where to Buy?
You can call the friendly team over at Bike Corp or simply click here to find your local stockist of Orange Seal.
Conclusions
Although this is early days, we've been riding it pretty hard since day one with no issues of loss of air or liquid leakage But we will keep you posted. But if the inflation test was anything to go by, it was very easy and pain free. We managed to get an instant seal on the first go.
Check out the video below to see the sealant in action.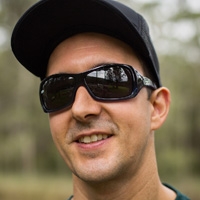 Latest posts by Jason Lorch
(see all)