Who are 50to01?
We like them. They make us smile and bring back memories of when we used to ride our bikes as kids with not a care in the World. Hell, what's not to like about that?
Here's what they say about themselves on their website;
As a group, we spend the majority of our time riding bikes, making fires, camping, getting loose, building tracks or just being in the woods hissing.
50to01 all started about a year ago, we wanted to express how we feel about mountain biking with a way less serious approach. Bringing the fun back into our sport by showing how it's not all about the best kit or the fastest time.
As the brand has evolved, so have we – our interests are to be as eco friendly as possible and to just simply share the love and buzz of our outdoor playground without any ego trips.
The stuff you see on our site has been created by us, the packages you have been receiving are packed by us. Now with help from Eco drip printing's expertise and equipment, and not to forget the all the support from you guys – be it that you've bought a mudguard or shared our videos.
We are able to evolve to the next stage, with a friendly approach to the environment and a motivation to create some ridiculous online content… we are ready to make it talk.
The plan is constant evolution, we aim to make things that are going to be your valued possessions that stand the test of time, there's so much in the pipeline and the journey has only just begun.
Big thank you to everyone who's into it, now lets go ride 🙂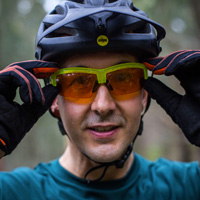 Chief Editor
at
Tyres and Soles
Born and grew up in Wales but now a fully fledged Aussie. A passionate mountain biker, hiker and general nature addict. I'm also a bit of a muso and enjoy a good craft beer every now and again (probably too often).

I hope what we do here at Tyres and Soles will inspire people to get out there and experience first hand, the natural wonders that surround them. So, pump up those tyres, don your favourite boots. Grab a mate, a partner, a pet… and head out into nature. But tell us all about it when you get back.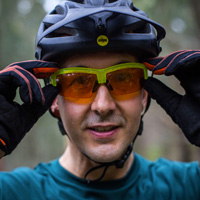 Latest posts by Jason Lorch (see all)