Not far from the Upper Blue Mountains town of Mt Victoria lies the Asgard Plateau, an area of the escarpment tucked in between the upper reaches of the Grose River and the pretty Victoria Creek.
While not a large area, there are many interesting features and excellent lookouts that can be visited. Most popular is the well signposted walk from Victoria Falls lookout at the end of the road, down to the spectacular Victoria Falls.
However, many of the best views in the area come from the five heads of Asgard Plateau – Odin Head, Asgard Head, Thor Head, Valhalla Head and Ikara Head – which were named by early bushwalker and conservationist Myles Dunphy, mostly after gods and places from Norse mythology.
Explorers Tom, Rachel and friends shared with us a recent trip they did in this incredible part of the Blue Mountains. Read on to enjoy what they experienced over the two days.
Our explorers met up with some fellow friends who have been including their young one into the fantastic world of exploring. By the looks of it, she is already a seasoned hiker. Very cute.
Know What You're Doing
Both Tom and Rachel and the others in this party are all experienced bushwalkers and know how to navigate using map and compass.
We highly recommend only going to these areas with an experienced walker, who knows the area and/or can navigate with map and compass. Or why not join a bush walking club where you can experience these areas for yourself in a safe and fun environment. You will have the opportunity to learn skills such as bushcraft and navigation, amongst others. The knowledge you gain will broaden you adventure possibilities, enlighten your understanding of the bush and keep you safe.
If you want to take your children hiking, then start with small steps. Don't go big on the first attempt. We shared some tips on taking children hiking recently. Don't worry, the parents of this little one are very experienced hikers and navigators and this was on the easy going part of the trip.
Thanks to Tom and Rachel for sharing this great trip with us. There are so many incredible places to see out there, and right on our doorstep.
The original post can be found here along with an impressive list of other adventures these guys have both been on together.
All photos: ©Tom Brennan
Opening words by Tom Brennan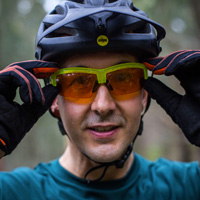 Chief Editor
at
Tyres and Soles
Born and grew up in Wales but now a fully fledged Aussie. A passionate mountain biker, hiker and general nature addict. I'm also a bit of a muso and enjoy a good craft beer every now and again (probably too often).

I hope what we do here at Tyres and Soles will inspire people to get out there and experience first hand, the natural wonders that surround them. So, pump up those tyres, don your favourite boots. Grab a mate, a partner, a pet… and head out into nature. But tell us all about it when you get back.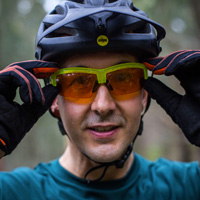 Latest posts by Jason Lorch (see all)