At the foot of the Blue Mountains you'll find Knapsack Reserve; a slice of nature with public walking and sustainable mountain bike trails.
This video is an introduction to Knapsack Reserve as a biking destination and an insight into the rehabilitation of a fragile ecosystem – one that is now accessible for years to come thanks to sustainable planning, public interest, and the hard work of Synergy Trails and the Blue Mountains City Council.
Watch the video, ride the trails, and have your say if you'd like to see more sustainable trails in the Blue Mountains, or in your local area. More numbers means more action!
Please share to let your riding mates know that these trails are open, along with the existing trails in Knapsack Reserve!
Film Production by: Jaime Black
www.jaimeblack.com.au
http://facebook.com/JBPhotomedia
This film is part of a project by Synergy Trails and Blue Mountains City Council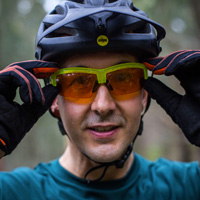 Chief Editor
at
Tyres and Soles
Born and grew up in Wales but now a fully fledged Aussie. A passionate mountain biker, hiker and general nature addict. I'm also a bit of a muso and enjoy a good craft beer every now and again (probably too often).

I hope what we do here at Tyres and Soles will inspire people to get out there and experience first hand, the natural wonders that surround them. So, pump up those tyres, don your favourite boots. Grab a mate, a partner, a pet… and head out into nature. But tell us all about it when you get back.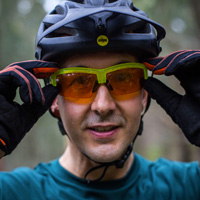 Latest posts by Jason Lorch (see all)