Victoria's Andrews government has announced the beginning of works required to complete the second stage of the Grampians Peaks Trail. Stage Two of these works entails a series of upgrades for 60 kilometres of existing track, while also preparing for a further 84 kilometres of new track.
The final, 144-kilometre hiking experience will allow visitors to explore Grampians National Park from Mount Zero to the town of Dunkeld.
"When complete, the Grampians Peaks Trail will be a world-class, long-distance walking experience, showcasing the very best of Victoria's natural beauty," said Lisa Neville, minister for Environment, Climate Change and Water.
Coinciding with the announcement, new gravel is being laid and stone steps removed from 1.4 kilometres of track at Piccaninny Walk. This upgrade is due for completion this June and will be closed for the duration.
All told, the state government is allocating $20.2 million towards the Grampians Peaks Trail, with the Commonwealth government adding a further $10 million.
Minister for Regional Development Jaala Pulford said the initiative "will bring tourists to regional Victoria, jobs to the Grampians region and visitors into the heart of this pristine natural environment".
"Regional Victoria deserves to have the best of everything. Once complete, the Grampians Peaks Trail will put the region firmly on the map as a destination not to miss."
The walking track is estimated to create 35 full-time jobs on its completion, generating 86,000 visitor nights in the region and boosting the local economy by $6.4 million per annum.
Original post on Wild Magazine.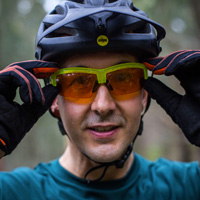 Chief Editor
at
Tyres and Soles
Born and grew up in Wales but now a fully fledged Aussie. A passionate mountain biker, hiker and general nature addict. I'm also a bit of a muso and enjoy a good craft beer every now and again (probably too often).

I hope what we do here at Tyres and Soles will inspire people to get out there and experience first hand, the natural wonders that surround them. So, pump up those tyres, don your favourite boots. Grab a mate, a partner, a pet… and head out into nature. But tell us all about it when you get back.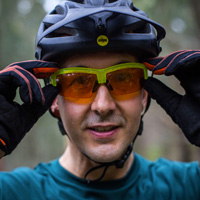 Latest posts by Jason Lorch (see all)