The classic Osprey EXOS and EJA Receives Major Updates
A long standing classic, the Osprey EXOS and EJA (his & hers) series has been a staple of the backpacking world since 2009.
The newly updated series is set to be the backpacker's dream; ultra-light, well ventilated and more functional than ever before, the EXOS/EJA is the go-to pack for the agile adventurer.
The addition of a women's ultralight backpack, improved hipbelt technology, and increased durability in high-wear areas all combine to take theE XOS/EJA series from a well loved series, to the next level.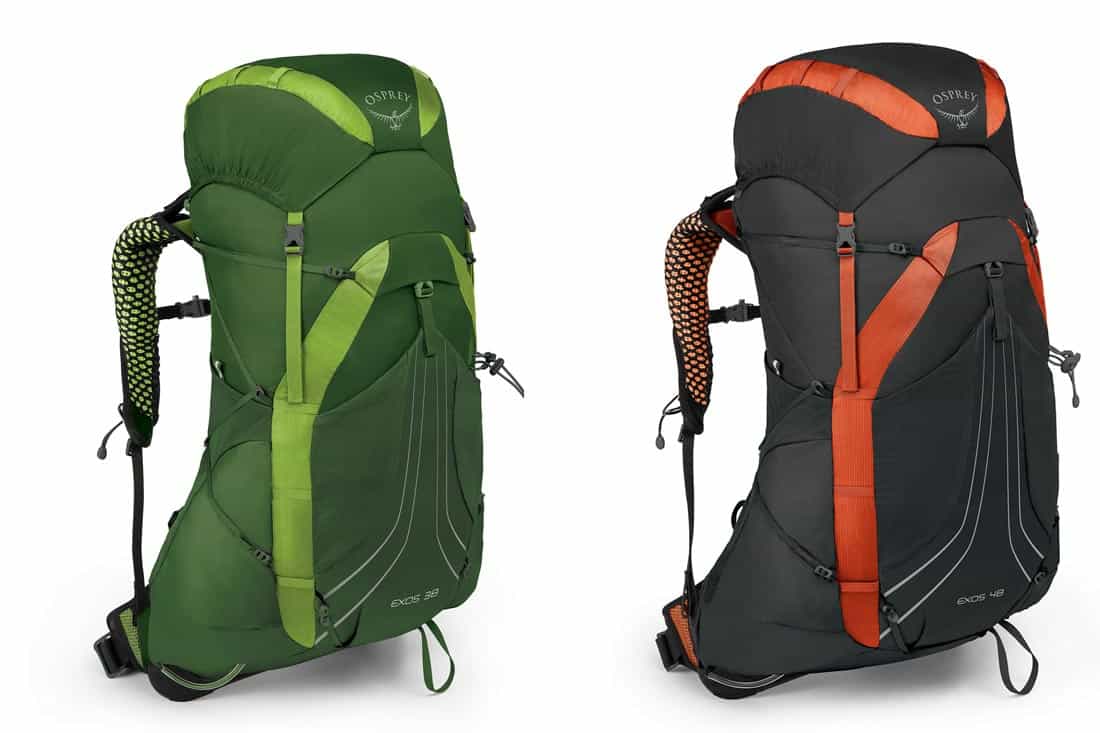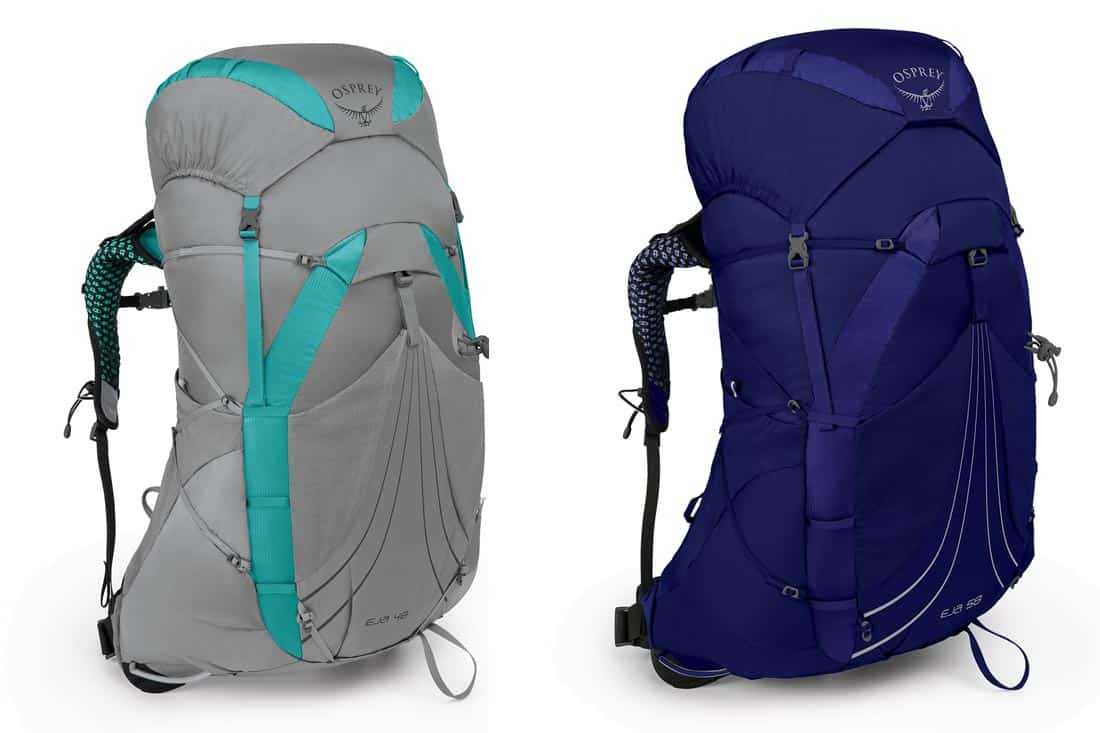 For the modern backpacker, the EXOS/EJA offers a reliable, ultralight, fully featured pack, providing incredible load support as well as unprecedented levels of comfort and ventilation. All this facilitates the carrying of heavier loads for longer periods of time with less fatigue – a win in any backpacker's book.
Improved Comfort
An Exoform™ harness and hipbelt allow for improved comfort; a seamless, layered mesh harness cushions the shoulders, while a 15mm adjustable slide sternum strap makes for better stability around the upper torso; while the hip-belt features an ErgoPull™ closure, following the contour of your hips to allow for a more streamlined, and therefore stable carry.
Features
Available in 38L for ultralight weekend trips, 48L for ultralight weekend or week-long trips, and 58L for ultralight week- long trips and thru-hiking, the EXOS/EJA series offers a unique solution that will satisfy the most experienced adventurers.
Top pocket web loop attachment points
Removable floating lid with top and under-lid zippered pockets
Dual strippable side compression straps
Stow-on-the-Go™ trekking pole attachment
Dual access stretch mesh side pockets with InsideOut™
Compression straps
Accessory cord attachment points
Front stretch mesh pocket for stashing gear
Removable sleeping pad straps
Removable ice axe attachment with bungee tie-off
Sternum strap with integrated safety whistle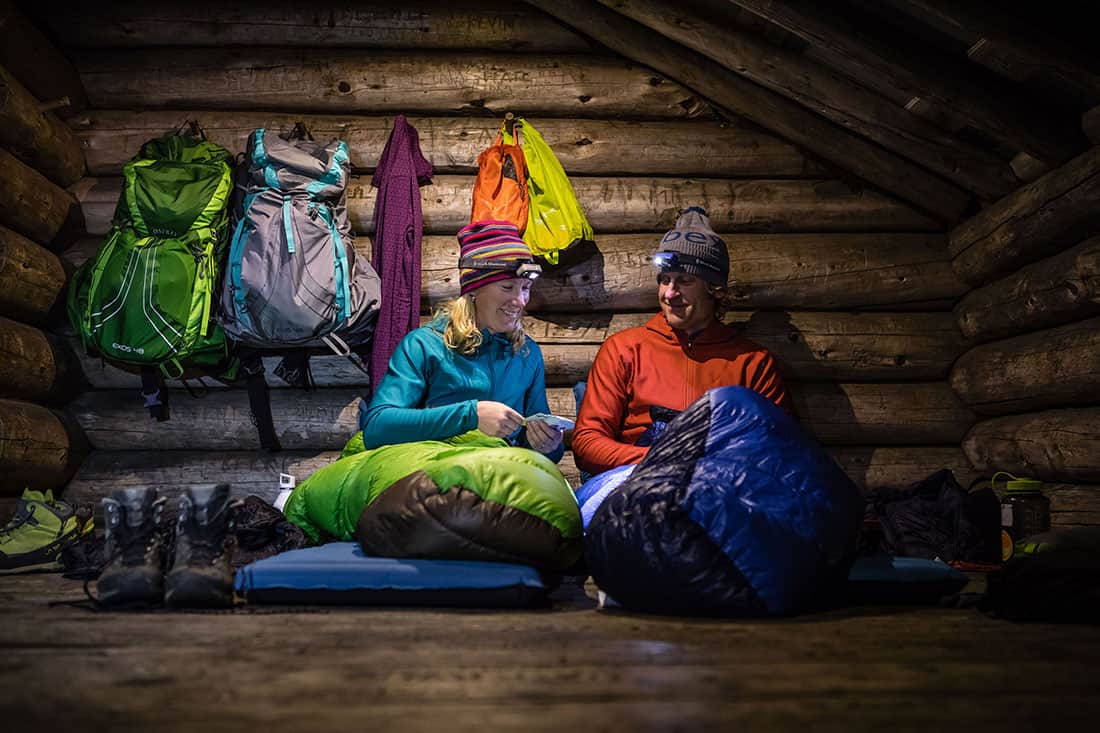 Where to Buy/Price
Available Now:
Osprey EXOS/EJA 38L RRP: $229.95
OspreyEXOS/EJA 48L RRP: $249.95
OspreyEXOS/EJA 58L RRP: $269.95
For further information about Osprey or to find your nearest stockist, visit www.osprey.com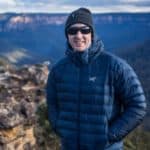 Born and grew up in Wales but now a fully fledged Aussie. A passionate mountain biker, hiker and general nature addict. I'm also a bit of a muso and enjoy a good craft beer every now and again (probably too often).
I hope what we do here at Tyres and Soles will inspire people to get out there and experience first hand, the natural wonders that surround them.
So, pump up those tyres, don your favourite boots. Grab a mate, a partner, a pet… and head out into nature. But tell us all about it when you get back.
Chief editor at Tyres and Soles.