In the world of Mountain Biking these days, there are 2 separate camps, of which you can be firmly placed.
There is the "No gloves, no glory" side, and the "Gloves are for wimps" side.
I, personally, don't like the feeling of gravel rash on my hands, so I side with the begloved rather than degloved. They have done their job quite a few times over the years, and I will ever be thankful for them!
Anthony from FullBeam Australia saw fit to send me a pair of the Handup Zebula gloves, and I have extensively used them from work commutes, to leisurely singletrack rides, to full Enduro trashing! My thoughts are below.
Look and Feel
Handup Gloves' motto is "Best for grabbing bars and beers", and they certainly have the company mentality to reflect that! Their website is full of funny little quips, quirks and quotes, and their gloves certainly don't take themselves entirely serious either!
Each version on offer has a different phrase or statement across the palm that not only gives encouragement, but acts as the grippy surface which helps prevent bar or bottle slippage!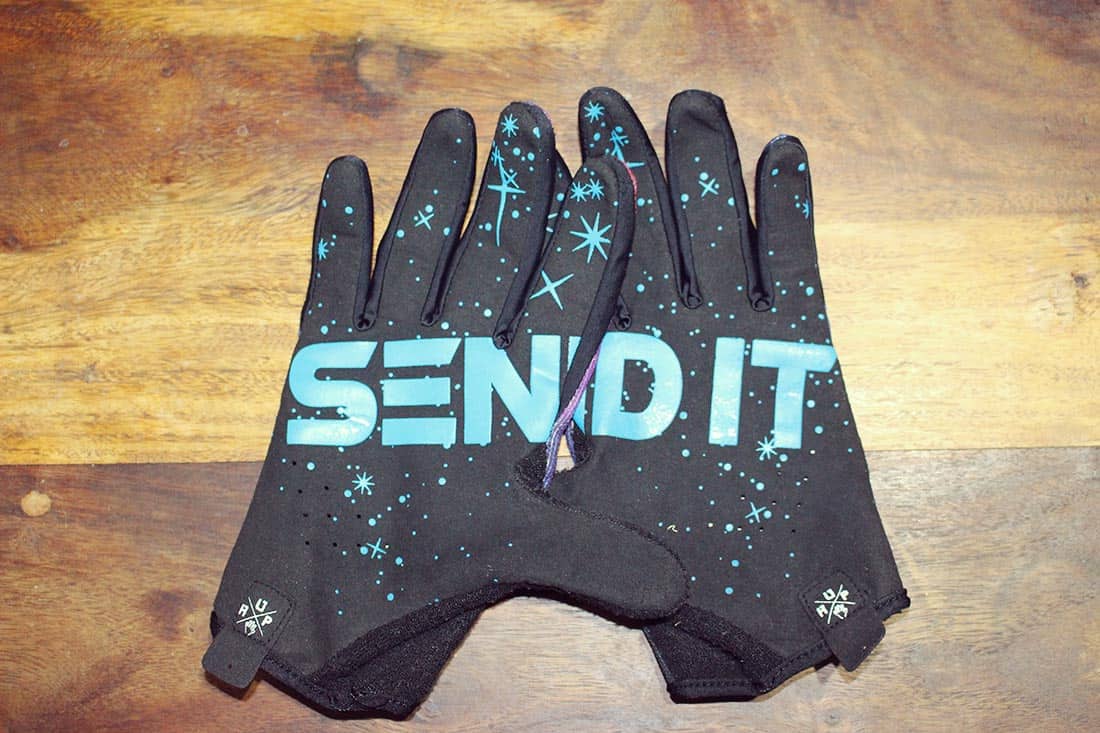 Out On The Trails
Speaking of the grip, the compound which is used is immense. If I need to reposition my hands, rather than just slacken my grip and rotate my hand, I need to actually remove my hand from the grip before placing it again.
In some cases this can be annoying, but mostly this is a godsend as you're not about to lose your perfect positioning by casing a jump, or getting too loose over a rock garden.
They are extremely comfortable to wear, and one of the few gloves that I've found which actually fit my large hands! They do absorb sweat well, but on the longer rides, or on the hotter days, you will find them getting quite saturated.
Thankfully, the grip isn't a problem at this point, and if you take them off and leave them in the sun while eating lunch, they dry quickly!
Durability
As for longetivity, I will have to say that these things are brilliant. They have accompanied me on approximately 500km of riding with only the usual wear and tear signs of some dirt build up and sweat crystalisation.
This was easily taken care of by a spin through the washing machine on a cold cycle. Further inspection is showing no indication of fraying threads, loose stitching, or cloth wearing thin.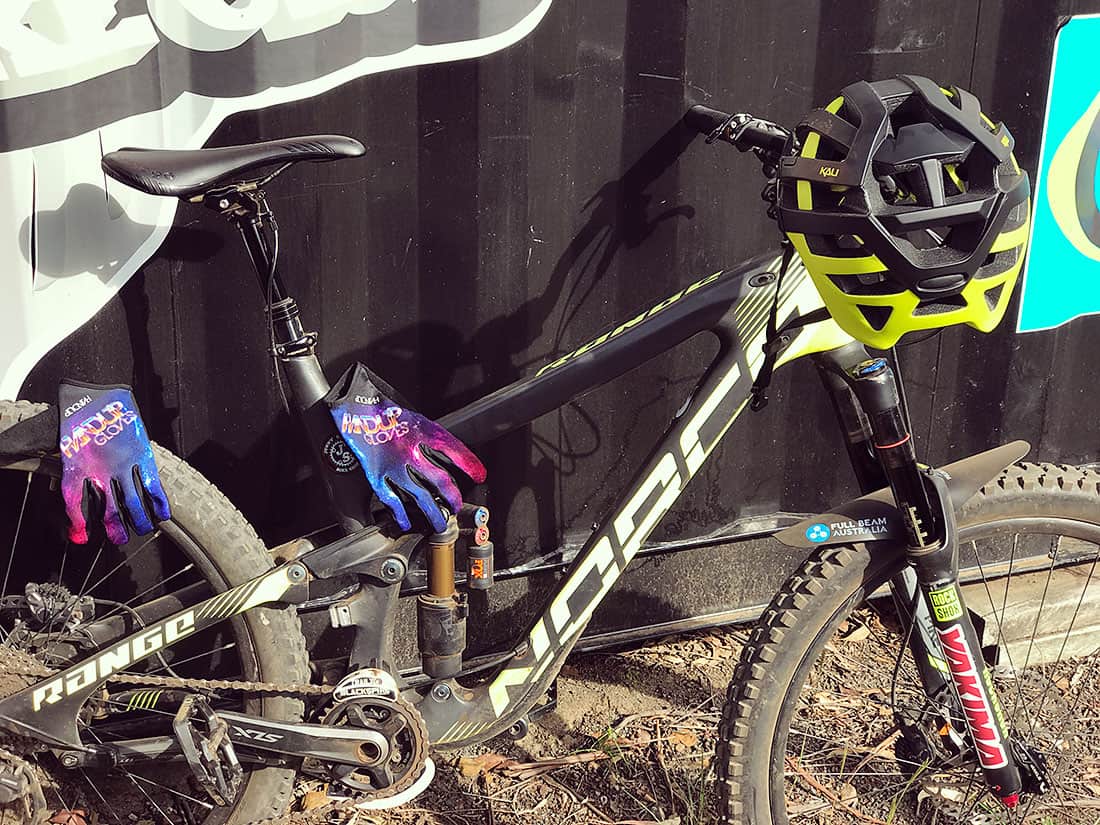 Conclusions
I've tested well over 20 pairs of gloves in the last 2 years. Big name brands who you would expect to last a while, which have worn through in just a few short rides; smaller brands whose largest size don't fit me at all; and everything in between!
In all honesty, these are the comfiest gloves I've put on, in both fit and feel, and are far and beyond the sturdiest I've tried out as well. Aside from the material getting sweatlogged, I fail to find a single point of contention. These are extremely close to being the perfect glove for all occasions!
Currently, the Handup Zebula gloves are available for $39.90 on www.fullbeam.com.au
Read our previous review of the Merican – Grey Digi Camo Hand Up gloves.
Author:
Jon Willis
Jon Willis is an avid Mountain Biker, and loves to bushwalk as well. Having completed such challenges as the 50KM Ride the Range MTB event (with over 1.5KM of elevation), and trekked the Kokoda trail in Papua New Guinea, he's always looking forward to the next adventure!