When  good things come together, it's a knockout!
Boxing for me has never been about two people beating the crap out of each other, it's something much more than that.
The Art of Boxing
Some refer to it as the art of boxing. Perhaps that's the attraction for me. Coming from an art background, I can see art in many things in life. We see it in an athletes at the top of their game. It never fails to wow and surprise me. It's that special ingredient they have that sets them apart from us mere mortals. Apart from sport, we also experience it with music.
Guilty Pleasures
INTERPOL have always struck a chord with me. Perhaps it's their melancholic but uber-cool orchestrations of angular dark tones. Perhaps it's the seriousness of their sound, that no-messing style that nods to bands of yesteryear such as Joy Division. Perhaps it's just the fact that in my drumming youth I had the incredible experience of supporting them on one of their London gigs during their Turn On The Bright Lights tour. Yes, I name dropped. Come on, can't I have some guilty pleasures?
A Humbling Experience 
I tried my hand at boxing for a while. I can safely say it was one of the most humbling experiences of my life. My friends are boxers and they took me under their wing and showed me the ropes, pun intended, over a period of about 12 months. Apart from being the ultimate work out and body conditioning exercise, it was a learning curve quite unlike anything I have experienced before. Believe me, there is so much more to boxing than first meets the eye.
Never Judge a Book by It's Cover
Let's get it straight now. I am totally against mindless violence! If you want to fight then go and join a gym and do it in a ring. I know one thing for sure, if you go in with the attitude of just wanting to bash people, you are in for a rude awakening. Never judge a book by it's cover, is one of the biggest lessons I have learned over the years and that can be applied to many things in life.
So I just had to share this video with you readers. Why? Because it involves INTERPOL and boxing, two things I have an admiration for.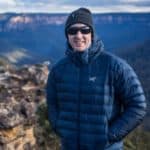 Born and grew up in Wales but now a fully fledged Aussie. A passionate mountain biker, hiker and general nature addict. I'm also a bit of a muso and enjoy a good craft beer every now and again (probably too often).
I hope what we do here at Tyres and Soles will inspire people to get out there and experience first hand, the natural wonders that surround them.
So, pump up those tyres, don your favourite boots. Grab a mate, a partner, a pet… and head out into nature. But tell us all about it when you get back.
Chief editor at Tyres and Soles.